Ryan Hewett at THE UNIT LONDON
After weeks of eager anticipation the day of unveiling Hewett's new works is drawing closer. THE UNIT LONDON is thrilled to announce Ryan Hewett's solo show UNTITLED that opens in their space. Although his artworks had already been included in few group shows this is Hewett's first solo exhibition in Europe. THE UNIT LONDON proudly announces UNTITLED as their biggest show to this date. In his European debut Hewett will present his new series of portraits of iconic people who made their mark on the world.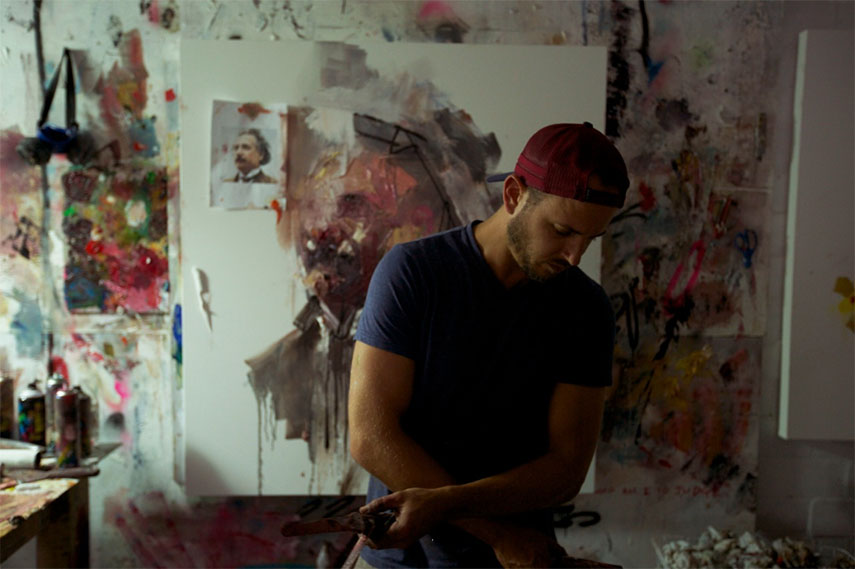 Ryan Hewett's Portraits
South African born and based Hewett is a self-taught artist whose body of work is mainly consisted of contemporary portraits. His work is semi-abstract and contrary to the portrait tradition Hewett has no desire to capture external likeness of his subjects but rather use them as means to inner exploration. Despite the use of photographs in process of painting they are only a starting point from which he builds up freely following imagination and memory. He does not use sitters or models in his work. There is impression of something incomplete that is indicative of Hewett's skillful painterly method. Faces emerging from canvas in his portraits tempt viewers with their rawness and tension between subject and his technique. In many ways Ryan Hewett's portraits can be compared to those of eminent artist such as Frank Auerbach and Fransis Bacon.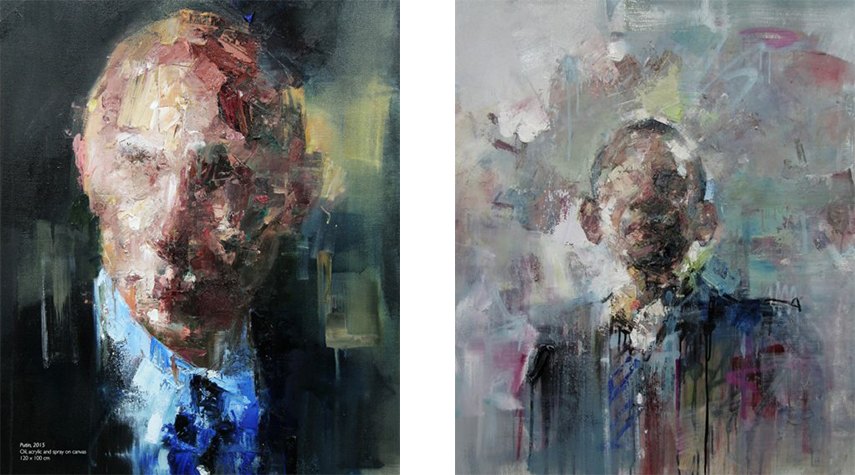 UNTITLED Exhibition
UNTITLED is Ryan Hewett's new series of works that will introduce him to European audience this April in THE UNIT LONDON. Body of works presented in UNTITLED are his most recent ones and demonstrate a significant development in his work. Hewett steps away from painting people that he knows or self-portraits and takes on exploring iconic figures. The most prominent artist who dealt with iconic figures is surely Andy Warhol. You can read more about it in  10 Faces by Andy Warhol or his Society Portraits. Hewett's new subjects are persons who made their mark on world, shaped history and some that are still very much active. The focus is on individuals such as Nelson Mandela, Mahatma Gandhi, Abraham Lincoln but also the infamous ones as Adolf Hitler, Stalin and Osama bin Laden. These portraits are not realistic depictions of these people but more their semi-abstract representations. Even though Hewett starts with genuinely famous and recognisable images he continues with stripping away their likeness by heavy deconstruction. In the end, these prominent faces emerge from layers of paint for viewers to admire them.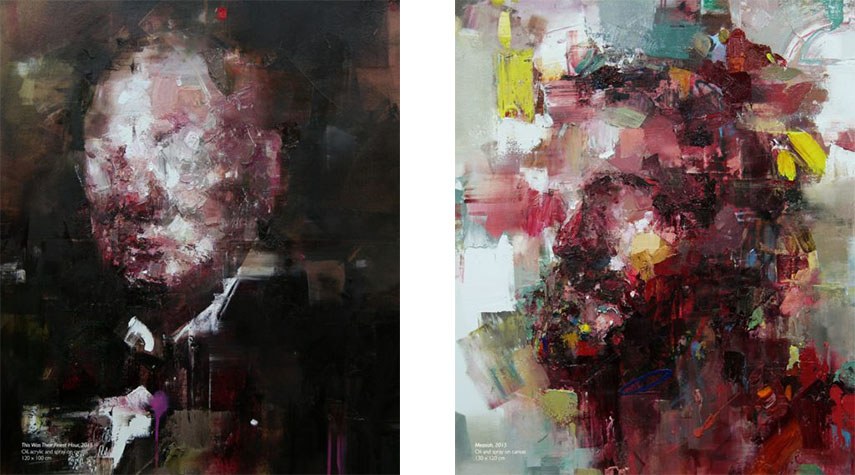 Ryan Hewett at THE UNIT LONDON
Although UNTITLED shows these figures in honest and objective way any judgement on them is left to the viewer. Despite the fact that his subjects are very political Hewett does not seem to want to highlight the political message. This idea reflects itself in rather dispassionate titling of the show – UNTITLED. In his own words the theme for the show was provoked by a quotation from Pope Francis I on subject of gay marriage, "Who am I to judge?" This statement urged him to reflect on how the omnipresence of social media nowadays allows everybody to state their instant opinions and judgements. Ryan Hewett believes that instead of deducing hastily we should better stand back and reflect the effects that these figures have had and are still having on us.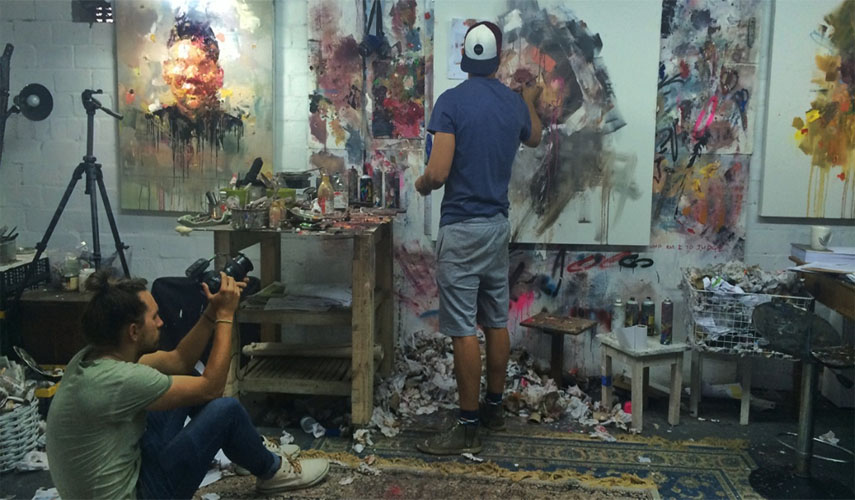 UNTITLED will be open at THE UNIT LONDON from 23rd April until 24th May 2015.
If you enjoyed this read more similar stories in 10 Politically charged art expressions.
Do you want to learn more about exciting new art? Stay in touch by signing up for My Widewalls!
All Images are Courtesy of THE UNIT LONDON unless otherwise indicated. [mc4wp_form]