Seek My Fort
Extracting all the suggestive and mighty potential of large scale portraits, Ryan Hewett created series of works in a traditional oil paint medium, dedicated to enhancement of both conceptual and technical in his works. The project room of one of the leading progressive contemporary art galleries, Thinkspace will be the hosting space of Hewett's new exhibition titled Seek My Fort, an array of latest paintings executed in the artist's recognizable expressive style. The show opens on March 29 and it will be on display through April 19, 2014.
Seeking a Fort
Richly painted oils of Ryan Hewett marry the traditional representation with the abstraction, emulating the early traits of expressionism, but overriding their generally accepted  genre characteristics. They are portraits, but envisioned through thick layers of paint and meaning, greatly dissolved, but still cohesive. The face is here in the function of a second canvas through which the artist expresses his contemplative idea. His or hers visual aspect is detained, but the realistic falls behind the dramatic pictorial dynamics of the work. Hewett's practice uncovers process similar to impressionism, where the subject is perceived only as a vessel for sheer depiction of light, while his light here is actually the paint and the gesture. Tiering strokes add the third dimension to the portraits, endowing them with a distinctive tangible quality, emphasizing once more all the capacities of paint.
Finally, it would be legitimate to ask the question whether the works of Ryan Hewett are indeed – portraits, since they are completely in function of painterly action. He transferred the moment of viewing, but not in the photographic sense, but as the metaphysical flash in time, best depicted through the pure act of painting. The outcome reveals more about the artist than about any of the sitters, as it unveils his exploration of self filled with concerns, thoughts and visions on the allowing for only a slight glimpse of actual identity of the portrayed.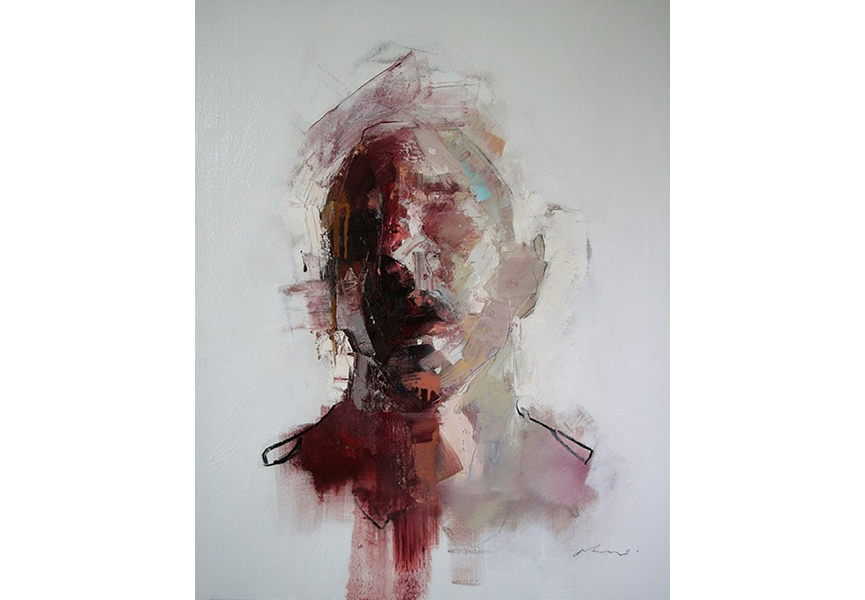 Ryan Hewett
Born in Kwa-Zulu Natal, Durban, in South Africa in 1979, Ryan Hewett attended technical school studying graphic design, before he decided to pursue his career as an artist. He excelled in art during his schooling and after graduation he moved to Cape Town where he discovered his passion for oil paint and portrait. He has been working as a full-time artist for twelve years, perfecting and developing his expressionistic oil technique constantly. The focus of his oeuvre was and is portrait and the possibilities of rendering an aspect through a traditional and modern painting techniques. The work of Ryan Hewet is increasingly attracting attention worldwide, as his pieces have been exhibited in prominent galleries and purchased by corporations and private art collectors. He lives and works in South Africa in the Natal midlands.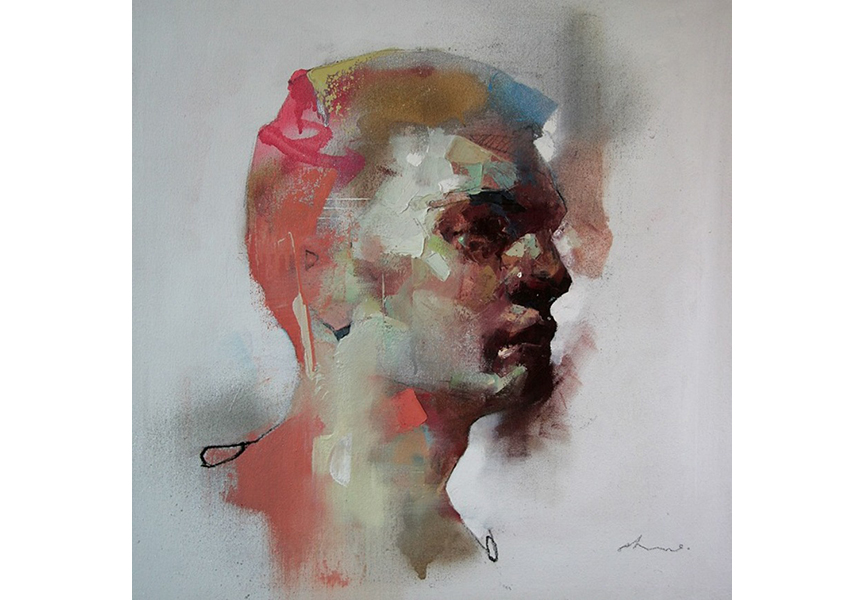 Thinkspace
Located in Culver City, California, Thinkspace has been devoted to promotion of emerging and mid-career artists since in was founded in 2005. The space serves as a catalyst for the most daring and innovative art, welcoming local and international creatives alike.