Sado-Masochism in 25 Artistic Images
It was the year 1989 when Robert Mapplethorpe's seminal exhibition titled The Perfect Moment hit the road to tour the United States and to present the photographer's most iconic pictures of flowers, nude men and sado masochism, among other things. Images of the last were, of course, the most controversial ones, as they portrayed rather raw, extremely graphic scenes of homosexual erotica, the artist himself with a bullwhip coming out of his anus, men in leather suits, wearing chains, and much more. A voyeur and the participant of the underground S/M scene in the 1970s, Mapplethorpe decided to immortalize his and the experiences of others in his stunning black and white photography that was nevertheless proclaimed "obscene" and "controversial". While the representation of sex in art has a long, needless to say provocative history, the depictions of sadomasochism appears to be the most outrageous category of all, depicted in many forms over the course of centuries.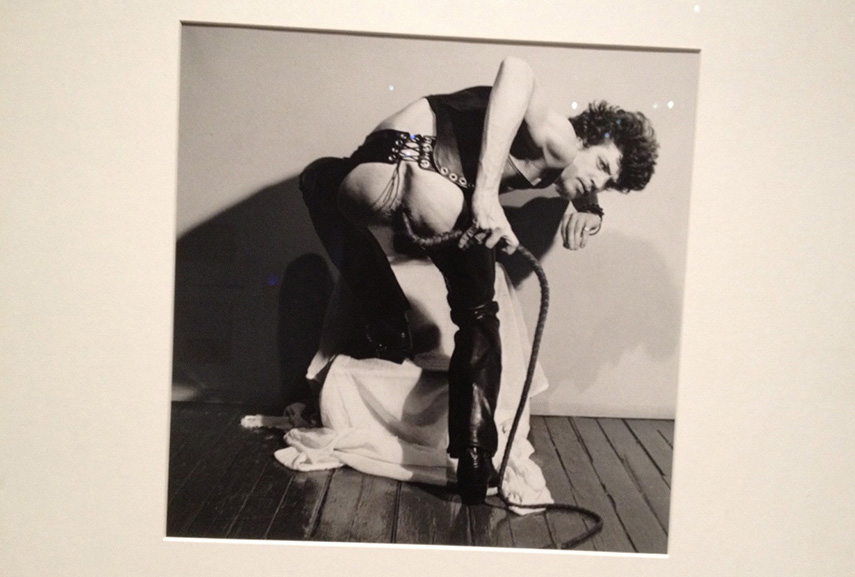 Sado-masochism – A Definition
As part of the wide spectrum of sexual interests and activities, sadomasochism is defined as the giving or receiving pleasure from acts involving pain and sometimes humiliation. It was conceived within the context of mutual consent of both the active and the passive party, combining the concepts of sadism and masochism. The two terms, interestingly, originate in the names of two writers from the 18th and 19th century, the famous Marquis de Sade and Leopold von Sacher-Masoch, both of whom described the practices in their literary works. While sadism refers to receiving pleasure by inflicting pain, masochism describes the act of pleasure deriving from feeling pain, in activities that often involve bondage, discipline, dominance and submission, widely known under the term BDSM. Entirely stripped of any non-consensual acts of sexual violence or aggression, sadomasochism provides a kind of playground in experimentations with style, pleasure and identity. As such, SM was a frequent subject in art production, often the underground one due to censorship.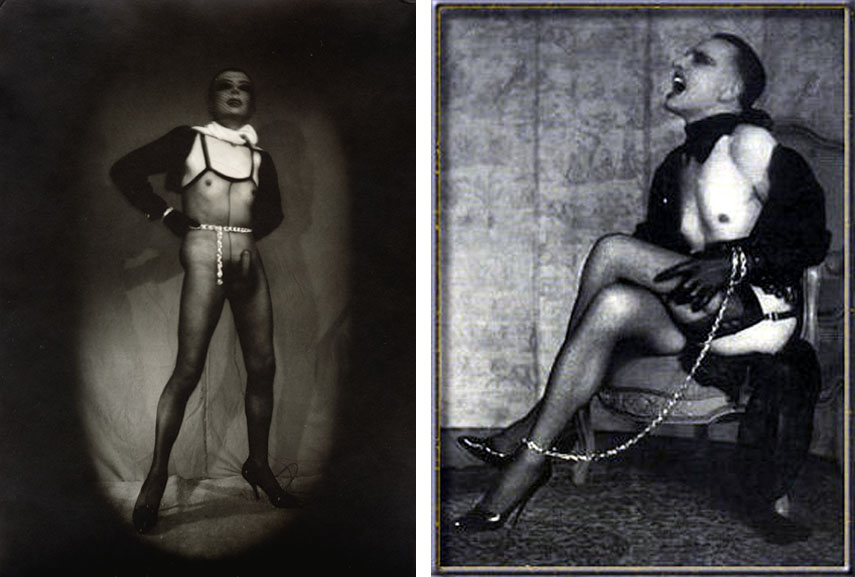 Sadomasochism in Art
Perhaps the most famous examples of sadomasochism in art can be found in shunga, the famous Japanese erotic pictures from the 17th century and depicting couples in sexual encounters of all kinds. Explicit and at times bizarre, they sometimes portrayed scenes of bondage and acts of submission and dominance which, as we know, inspired one Nobuyoshi Araki to create his most iconic photographs some three centuries later. Araki became famous for his images of nude girls wrapped up in ropes and toying with a variety of items, for instance, and it comes as no surprise he was often criticized for his direct approach.
While Araki often focused solely on these topics, other famous photographers like Helmut Newton, Man Ray, Pierre Molinier and Joel-Peter Witkin touched the SM field almost spontaneously, through their work in fashion, portraiture and documentation. In fact, sado masochism was perhaps most prominently displayed through photography rather than any other medium in the 20th and 21st century, more recently through the portfolios of Steven Meisel, Catherine Opie, Thomas Ruff and Ellen von Unwerth, for example, although we can't not mention the legendary drawings of gay icons like Tom of Finland and the comic illustrations of Joe Shuster, as well as the slightly surprising paintings of Marlene Dumas. Even though today's society appears to be much more tolerant and open-minded, we are still waiting for someone to become the Mapplethorpe of the 21st century, as he was the last true provocateur when it comes to sado masochism in art.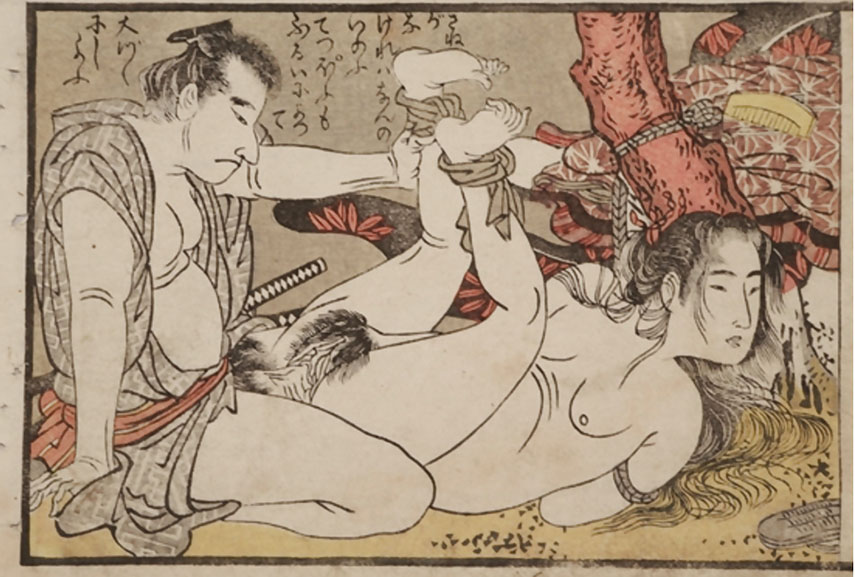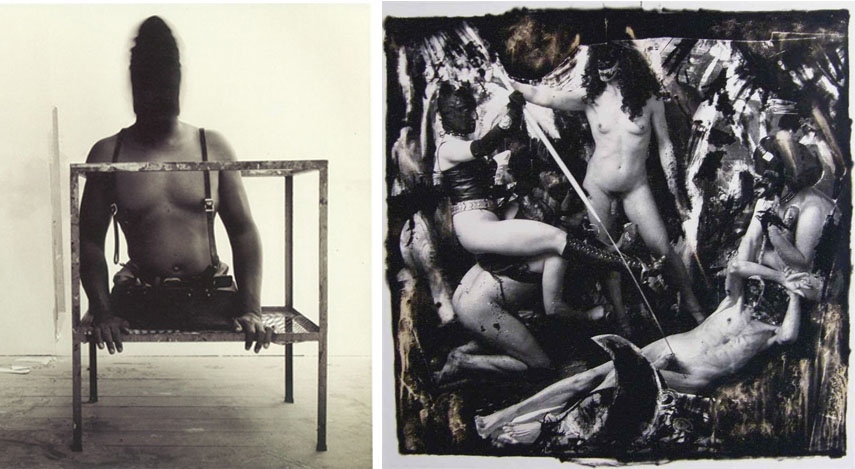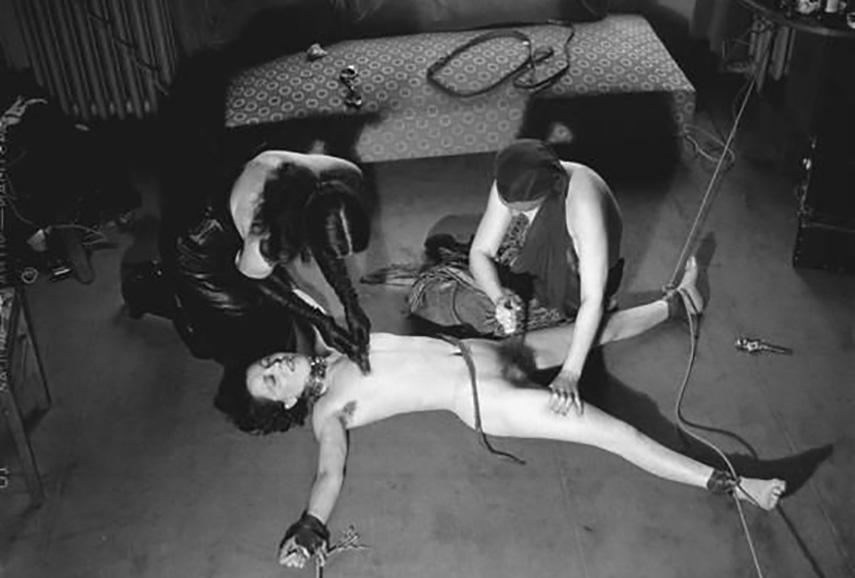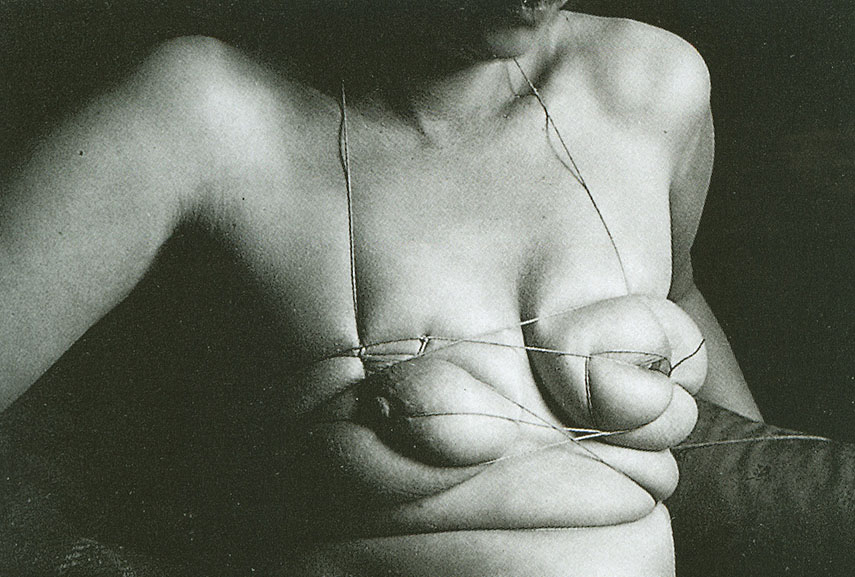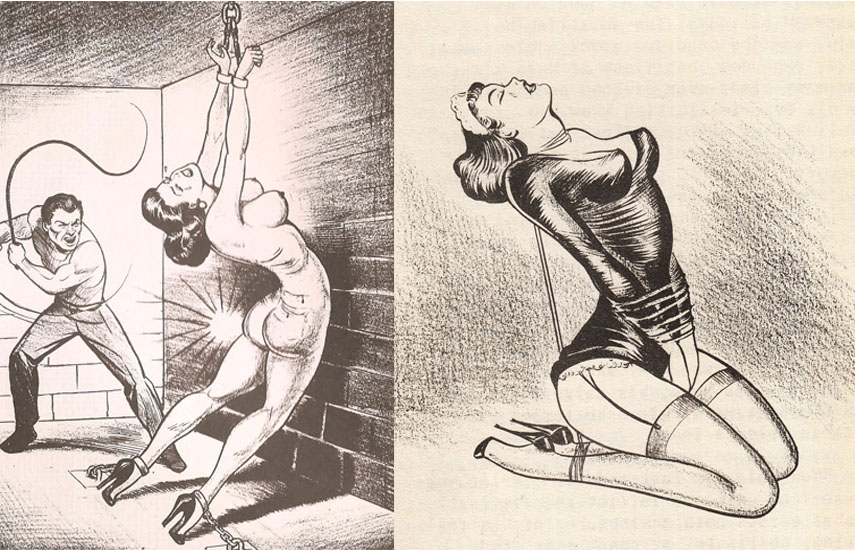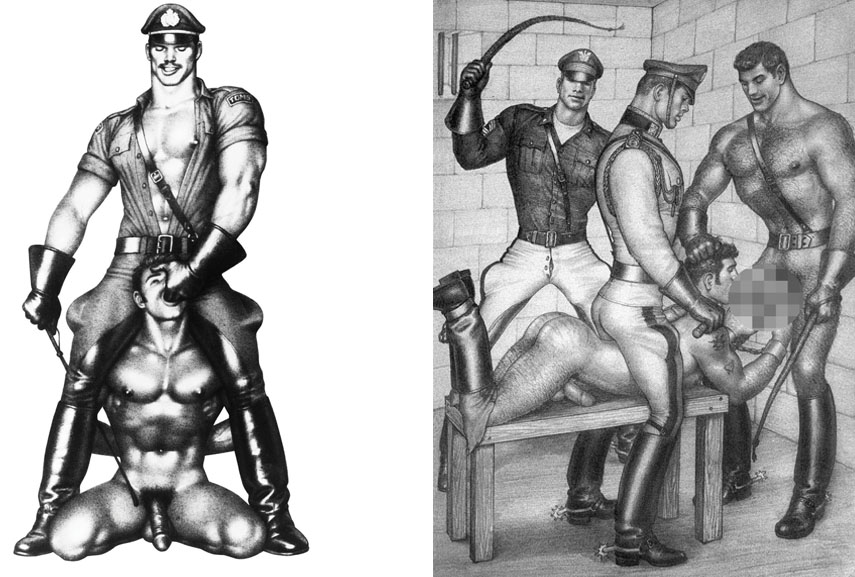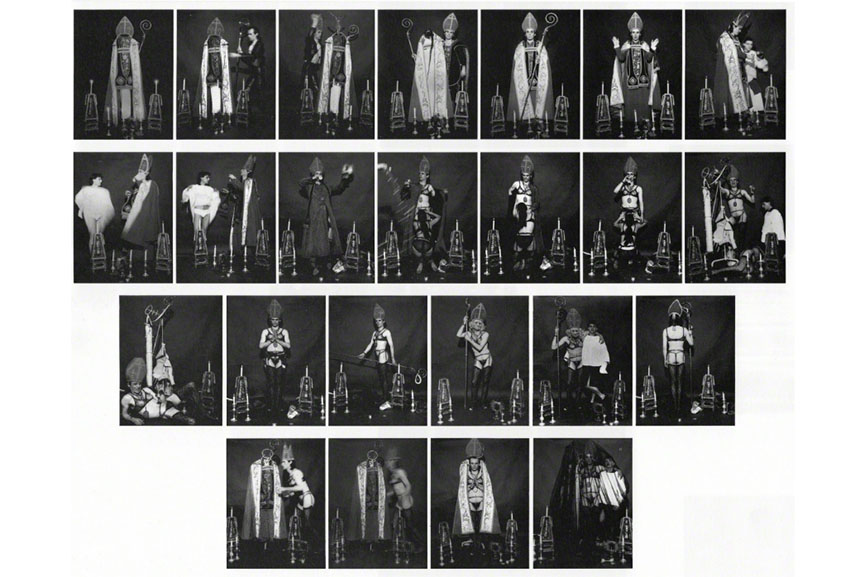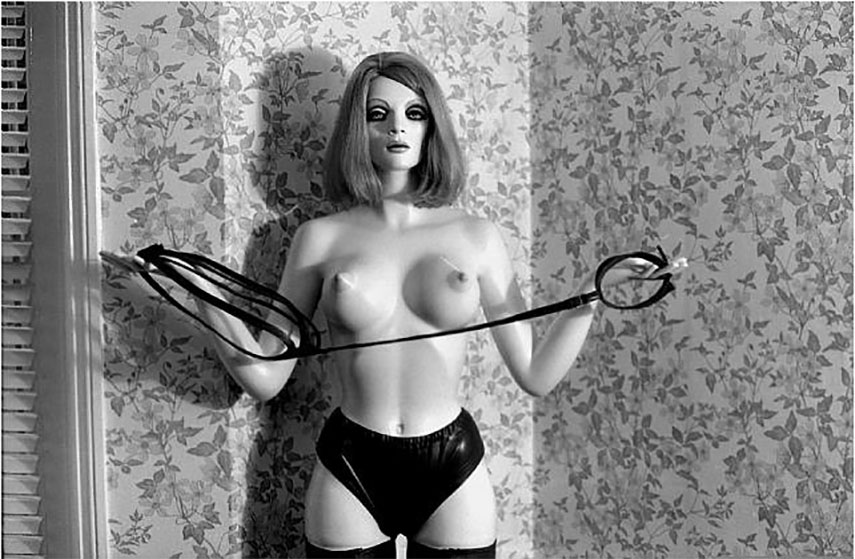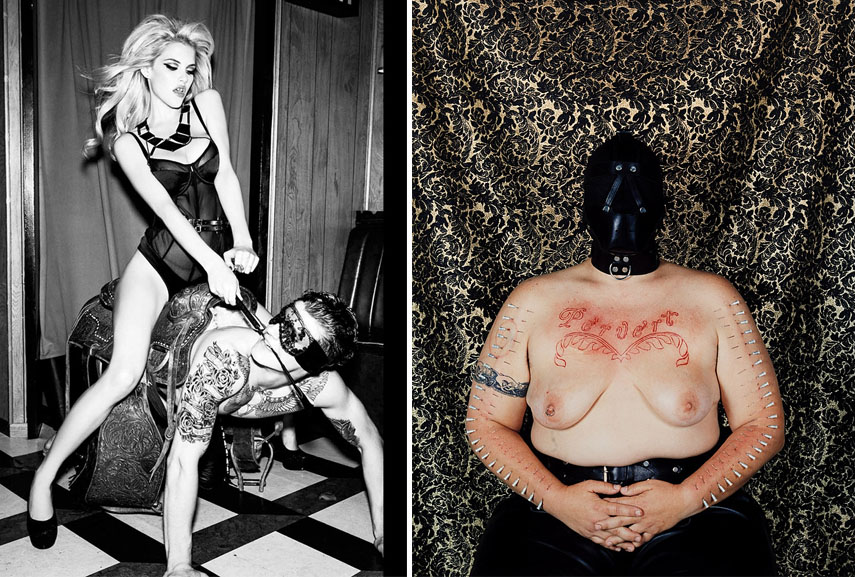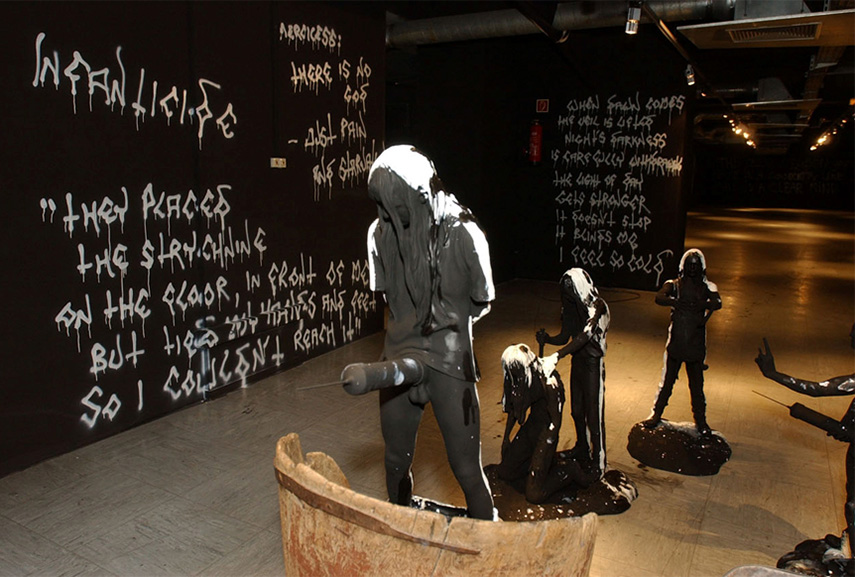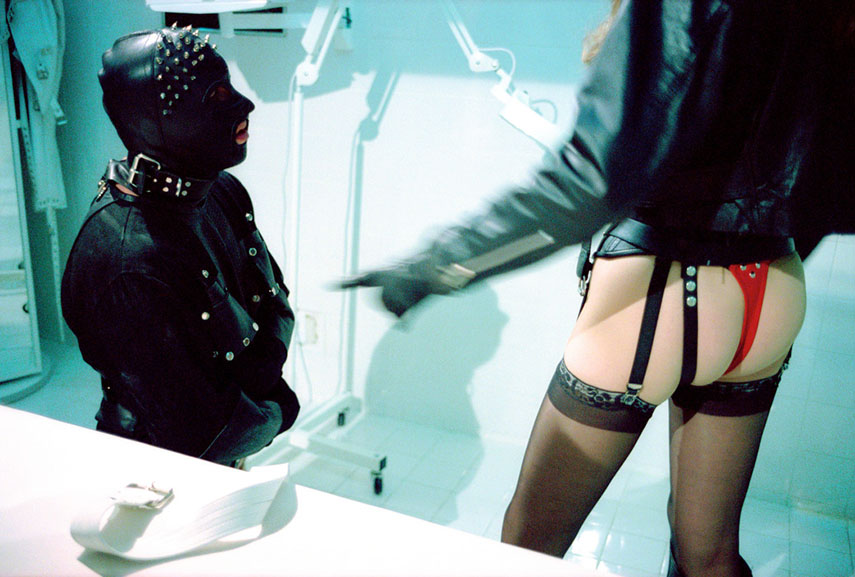 Featured image: Robert Mapplethorpe – Brian Ridley and Lyle Heeter 1979. In slider: images by Nobuyoshi Araki, Helmut Newton, Marlene Dumas, Steven Klein and Thomas Ruff. All images used for illustrative purposes only.
Follow These Galleries
Toronto, Canada

Los Angeles, United States