Imaginary Landscapes in Sandra Senn Exhibition Are Coming to Gallery Voss
Where is the end of a dream and where exactly does the reality begin? No matter what you dream of, while observing objects or people in dreams, it feels like effortless flying or like gentle riding on the waves of a grand blue stage called the ocean. And where does it all end? In a distant indefinite horizon where the sky and the ocean collide. These are the recollections that arise in a viewer's mind while looking at the latest Sandra Senn exhibition. Senn's recent creation can be seen at the exhibition under the name Flüchtiges Getriebe (in English Fleeting Transmission) at Galerie Voss in Dusseldorf, Germany. The exhibition is composed out of ocean and sandy shore landscape photographs capturing enormous building materials, ships, lumber and chipboard panels. Although it may seem like a visual oxymoron, it awakens a feeling of unwanted exile which is always present at the endless ocean, far away from the civilization and home.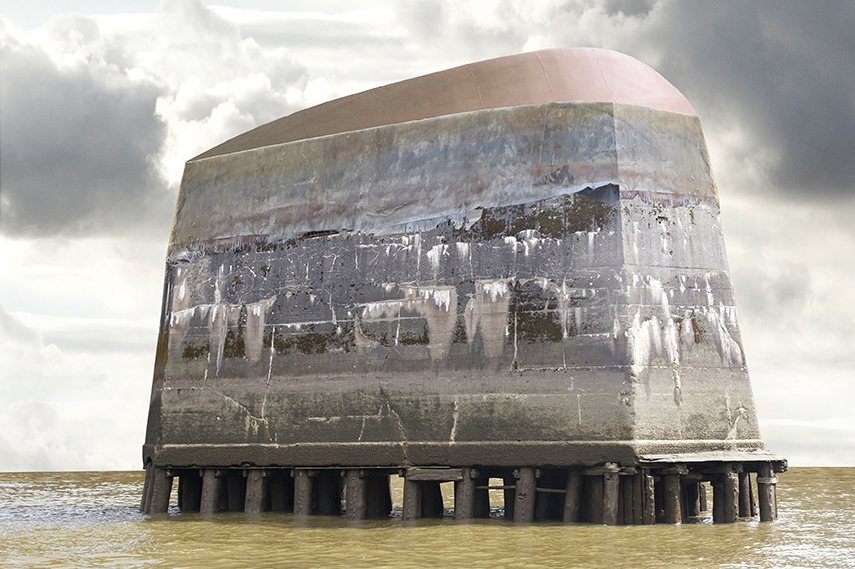 Camera Landscaper
Sandra Senn belongs to the top 10 landscape photographers of modern time. Senn was born in Baden, Switzerland, back in 1973. While looking at her photographs' composition, it can be seen that she came from a representational style of painting. She was a Cité Internationale des Arts, Paris scholarship holder in 2001. She also received a scholarship in 2004 for a one-year stay in Berlin, where she still lives and works. From 2004 Berlin was an inexhaustible source of inspiration for her work due to its art scene, urban and political surrounding. Besides Berlin, she also lives and works in Zurich, Switzerland. Sandra Senn analyzes the perceptions of places and their social attributes summing them up in questions such as in which landscapes and buildings can a home be found. Senn's art pieces can be seen in numerous international cultural institutions like the Jerwood Space in London, the Fondation Calouste Gulbenkian in Lisboa, the Centre pour l` image contemporaine Genève, the Museum Bozar Centre of Fine Art in Brussels, the Kunsthaus Aarau, the Kunsthaus Zurich, and in various collections such as those of National Suisse, Credit Suisse, UBS and Julius Bär.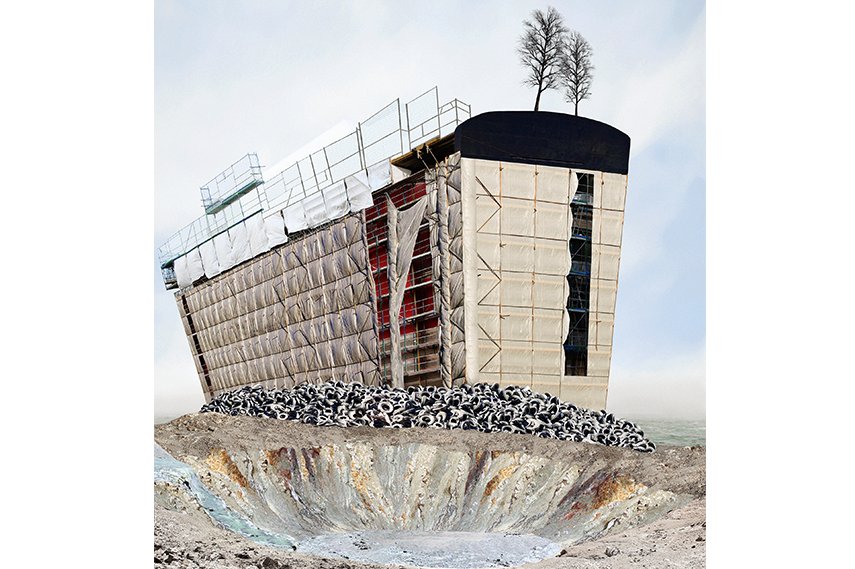 Space-time Continuum
Flüchtiges Getriebe is comprised of 6 photographs, each representing a human tangible creation left to the will of the forces of nature. Photographs exude tranquility captured both in cheap, banal and house-like massive ships and buildings, as well as in the rich-with-life, beautiful and mighty ocean and its sand. Senn shows once again her talent in making a synthesis of reality and fiction through her photographs in which time loses its importance. There is also a pleasing information for all dreamers who would love to own such a marvelous piece of art. Each photograph is made in 5 editions and can be bought in the price range between EUR 3,500 – 9,000.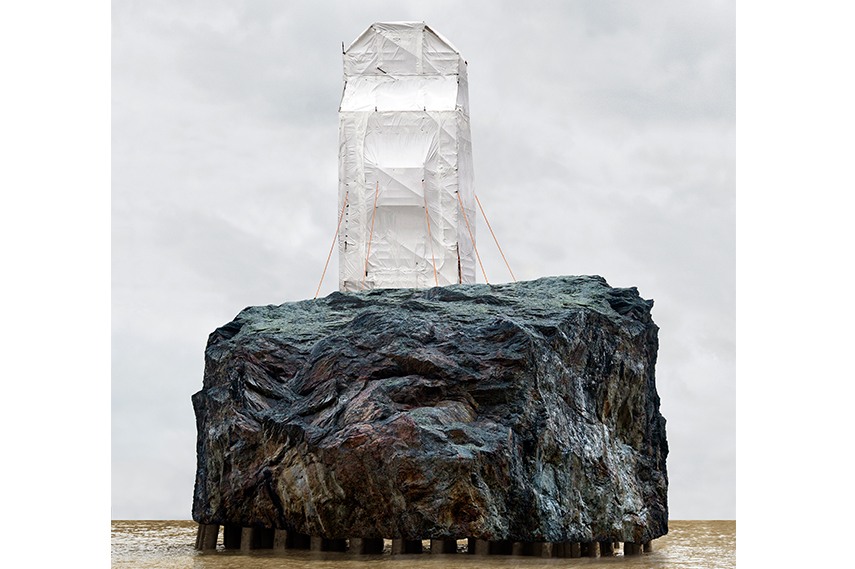 The Portal for Sandra Senn Exhibition
Senn delves into the ways humans intervene with the unaffected nature, and she presents them through her art as landscape backgrounds containing artificial architecture – turning them into her photographs' trademark. Galerie Voss, at 3 Muhlengasse street, Duseldorf, will present Sandra Senn's latest exhibition to art lovers from April 8 until May 21, 2016. This is a unique opportunity to get lost in time and listen to the sound of silence leaving the post-industrial lifestyle on hold.
All images courtesy of Galerie Voss.Featured images: Sandra Senn – Flüchtiges Getriebe, Pigmentprint auf Hahnemühlepapier, 100 x 80 cm, 2016- Galerie Voss; Sandra Senn – Flüchtiges Getriebe, Pigmentprint auf Hahnemühlepapier, 2016, 120 x 140 cm- Galerie Voss; Sandra Senn – Pigmentprint auf Hahnemühlepapier, 140 x 120 cm, 2016 – Galerie Voss.