Sanjay Vora's Dreams
Gallery Bergelli presents "Memories of Dreams" – an exhibition of new paintings by Bay Area artist Sanjay Vora. This will be Vora's fourth solo exhibition at Gallery Bergelli. Opening on May 24 the exhibition will continue through June 26, 2014. The opening reception will take place on Saturday, May 31 from 4 – 6 pm, with the artist discussing his work at 5 pm.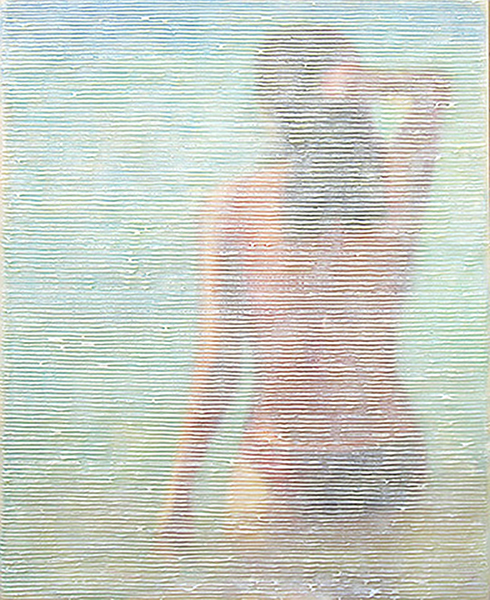 Love, Memory and Nostalgia
In his earlier multi-layered paintings, Sanjay Vora explored the realm of love, memory and nostalgia. First painting a representation scene, often based on photographs from his childhood, the scene ultimately appeared underneath layers of veiling. Through the practice of covering and retrieving representational, figurative scenes with layers of repetitive abstraction, he encountered his own sense of history and truth with the veiling serving as a sort of curtain between the "then" and "now".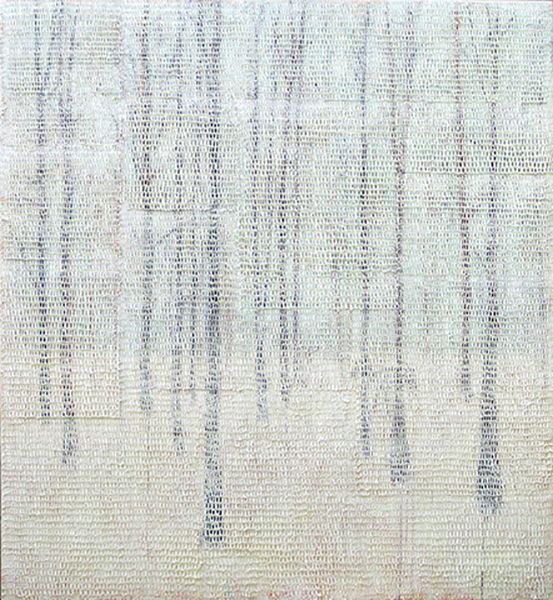 World of Dreams
Vora's current work, surpasses the reality of memory and enters the world of dreams. Here, memory has slowly and transparently transformed into dreams that lie in a new imagined reality of the past. Colors, light and imagery are not entirely untrue, yet they seduce and tantalize, producing scenes that transport the viewer to mindful bliss. Dreams have re-emerged as memories where all desired truths become true. The resulting pieces know neither present nor past; rather, exist in a virtual state, impossible to fully attain, real to no one, yet fantastically familiar to all. The result is a continuation of his personal celebration of the beautiful.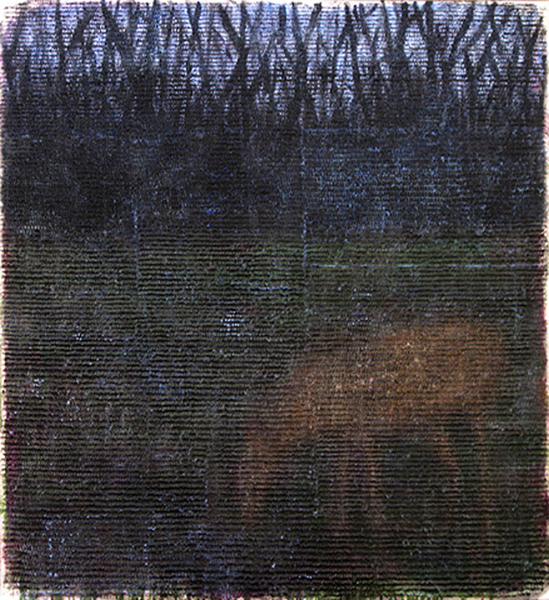 About Sanjay Vora
Vora grew up in an inspirationally creative family. Born in New Jersey to classical Indian musicians, he began playing instruments at a young age; learning by ear and watching his parents perform at concerts. Vora's urge to compose music early in life paralleled his desire to create visual images. Producing drawings and paintings was a method to bring vision to the music and forms of creativity surrounding him. Both his music and art have been strongly influenced by his bicultural upbringing, the surrounding rural landscapes of his childhood and his nostalgic nature. In addition to an undergraduate degree in Architecture from the University of Virginia, Vora obtained a Master of Fine Arts Degree in Painting at the San Francisco Art Institute.