Sara Angelucci Art Exhibition Announced at Stephen Bulger
The exhibition of Sara Angelucci Art in Stephen Bulger Gallery titled Arboretum is the first solo exhibition of the Canadian artist in this gallery. Works that will be on show represent continuation of her previous series Aviary in their thematic scope linked to environmental issues affecting bird populations. While Aviary focused on representation of endangered and extinct bird species, Arboretum examines deforestation as one of the main reasons behind the disappearing bird populations.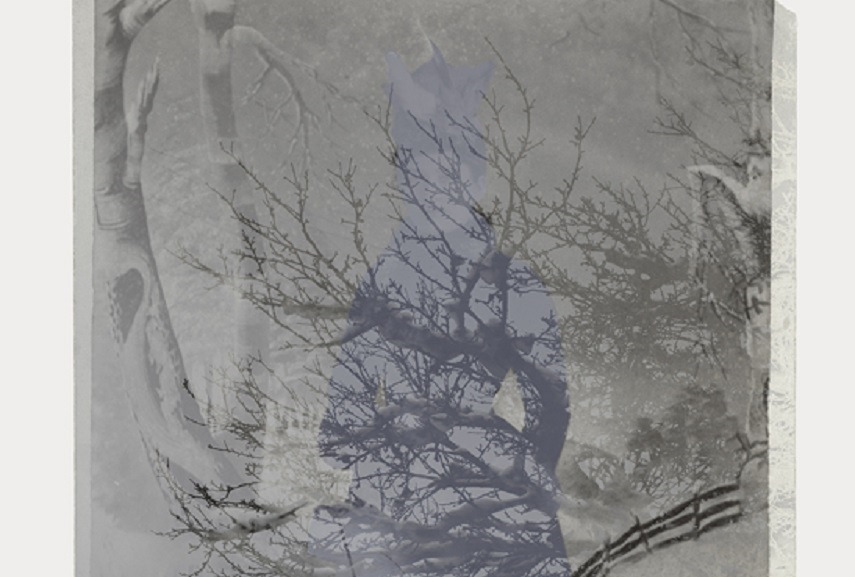 Sara Angelucci Art Examines Human – Nature Relations
Inspiration for her art Sara Angelucci finds in pictorial tradition of the 19th century landscape painting including studio backdrops. These paintings created an ideal setting for figures where nature is tamed in an idealized form, often referred to as picturesque. Nature was just a background for dominant human presence, and such subservient relation of nature to human is criticized by Angelucci in her Arboretum. As she explains: "Arboretum gives visual presence to the notion of the sentient tree, extending the concept of the family album beyond the frame of photographic pictorial tradition. These pictures suggest a deeper consideration of not only the figure/ground relationship in photography, but also our position in relationship to nature."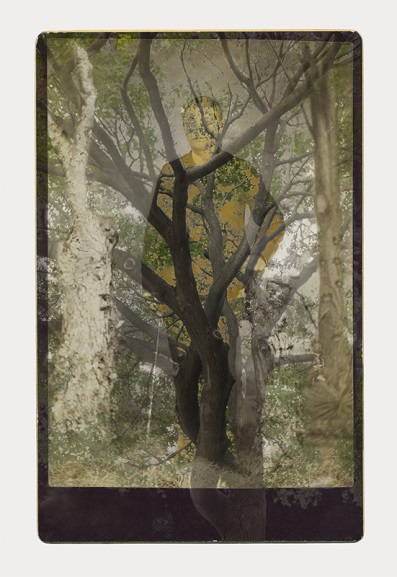 Visual Practice behind Arboretum
While in Aviary series – which was a part of her award-winning show and was later a subject of a publication Provenance Unknown – Angelucci used Victorian era portrait photography and digitally combined it with photographs from Royal Ontario Museum of endangered and extinct birds, in Arboretum she continues the same practice of combining photos, only now instead of birds her topic are trees. Similarly as in Aviary, she layers photos of trees over Victorian figures, and combines both her own photos of Ontario's indigenous trees with the found 19th century cabinet cards with painted forest backdrops. Through the process of layering, trees come to the foreground of the pictures while figures become the backdrop.
Along with pictures, Angelucci's sculpture Sightings (Ivory-billed Woodpecker) will also be exhibited. The sculpture consists of 3-D printing of a replica of Ivory-billed Woodpecker which is an extinct bird. Its history and extinction is linked with the largest wooden cabinet manufacturer in America in the late 19th and early 20th century – Singer Sewing Machine Company. This American industrial giant purchased the large tracts of forest in Northern Louisiana which were last stand for the Ivory-billed Woodpecker. Exploitation of forests led to the loss of bird's habitat and to its later extinction.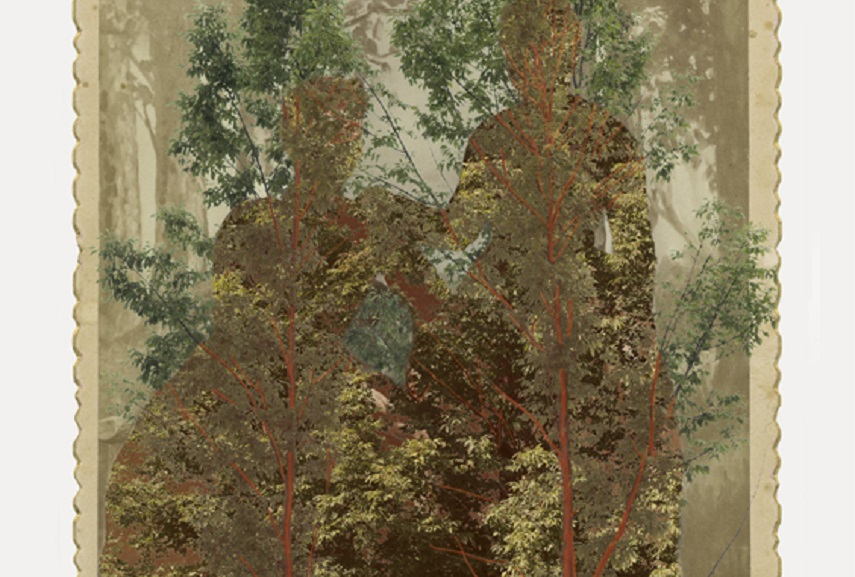 Sara Angelucci at Stephen Bulger Gallery
Interested in scientific, technological and social histories that often escape the frame of the image, Angelucci creates reminiscences of the past times transposed into a new contextual setting of environmentally-conscious art. Being a multi-disciplinary artist, Sara Angelucci has been exhibiting her work both locally and internationally. Her work is included in different public collections in Canada from Ontario, Ottawa, Hamilton, to Guelph and Toronto. She is also the recipient of grants from the Canada Council for the Arts, Ontario Arts Council, and the Toronto Arts Council, and has been awarded the Chalmers Fellowship, and the award for best exhibition design by Ontario Association of Art Galleries with Art Gallery of York University.
The artist wishes to gratefully acknowledge the support of the Toronto Arts Council and the Ontario Arts Council and Think to Thing in the production of the 3D printed woodpecker.
The exhibition in Stephen Bulger Gallery will be open on October 22 and will run until November 19, 2016. Reception for the Artist will be held on Saturday, October 22, from 2-5pm.
Featured image: Sara Angelucci – Boy/Double Elm, 2016, segment. All images courtesy of Stephen Bulger Gallery.