Sara Shamma at StolenSpace
Even when artists are not interested in politics or in conflicts and wars (let us remember that many contemporary artists, particularly those belonging to the conceptual art movement believe that politics and art are inherently connected), some of them are, unfortunately, "forced" to have politics or war-related themes as main subject matters in their work. Would Pablo Picasso have ever made the famous Guernica, if his home-country Spain had not been devastated by civil war? Similarly, Dalí was also inspired to create some war-related paintings due to tragic conflict in his country. Therefore, if an artist that doesn't describe himself or herself as "political artist", sometimes they end up dealing with social and political themes, due to the fact they found themselves in circumstances that provoke some kind of reaction (check out our 10 favorite politically charged art expressions of 2014). Sara Shamma is one of these artists, who herself says she's not a "political" but a "human" artist, and who dramatically changed the subject of her paintings due to the tragic developments in her country – Syria. Extraordinary and truly moving works by Sara Shamma will be exhibited at StolenSpace Gallery, in a show entitled World Civil War Portraits.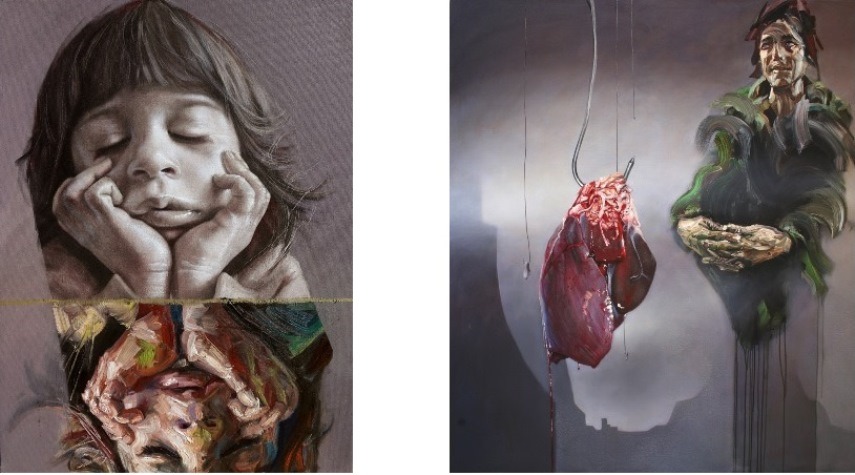 The Life and Art of Sara Shamma
Sara Shamma was born in Damascus in 1975 to a Syrian father and Lebanese mother. Before the beginning of the Syrian civil war, Sara Shamma's talent was widely recognized in Syria and in the whole region of the Middle East. Since the early years of her artistic career, she has been focused on the human figure as her preferred subject matter. However, her characters are imagined, they do not exist in reality. In some works, Shamma distorts her characters by subjecting them to what appears to be an extreme force of nature. There is always a suggestion that though at times isolated, the figure is interrelated with both its surroundings, and nature. So, even before the war, she was interested in inter-subjective relation between the figures and their surroundings. For Sara Shamma, many things changed in 2011. Devastating civil war that claimed lives of some 200 000 people (up to date) dramatically influenced her private life, and her art as well (please take a look at #WithSyria action we wrote about last year, and action that was supported by many artists, such as Banksy). She fled Syria in 2012 after a car bomb exploded outside her flat, and Sara Shamma now lives in the Lebanon with her young family whilst her husband remains working in Damascus (read our article about the world's largest mural located in Damascus). The products of her artistic practice caused by this radical change in her life will be visible at StolenSpace Gallery exhibition.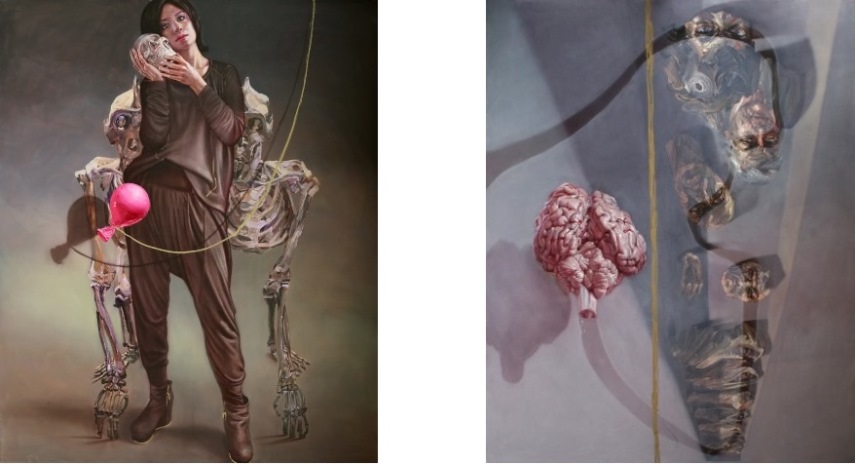 Sara Shamma: World Civil War Portraits at StolenSpace Gallery
Sara Shamma, as one of the most perceptive artists of the region, is in a unique position to allude not only to the tragedy of Syria but to the escalating strife in the Middle East and throughout the world. She continues to paint in exile with a single voice which speaks directly of her own experience and creates a connection with the viewer which is hard to ignore. Shamma wants to bring those who were killed in Syria to Europe, and to make them alive through her art. Her idea is that it is not just a Syrian civil war anymore – it is becoming a "World Civil War". Following the famous line – "No man is an island entire of itself", Sara Shamma also believes every loss is our loss as well. And that is why her paintings are moving. These are not "war paintings", but they are rooted in the effects of war and they take us through an almost cinematic journey of the experience of war.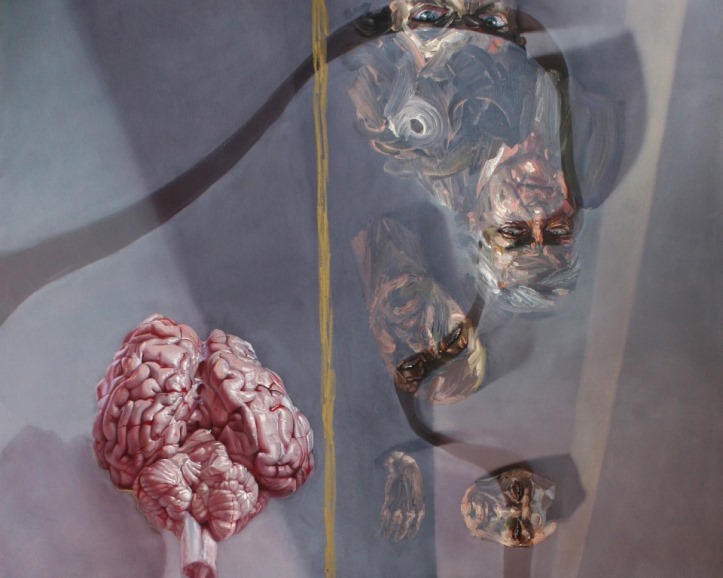 Sara Shamma at StolenSpace
The exhibition of the works by Sara Shamma at StolenSpace Gallery is truly a must-see event – not only for art lovers, but for everyone who believes that art can serve its social role in raising awareness of the horrors of a brutal war raging not so far from them. World Civil War Portraits show will present beautiful and touching paintings by extraordinary Sara Shamma – paintings that cannot leave anyone indifferent. So, be sure to visit this exhibition. The show will be on view from May 15th until May 24th at StolenSpace Gallery in London.
Check out our article about contemporary portraiture – Painting People:The magic of Portraiture.
Sign up for My Widewalls, and be informed about upcoming exhibitions!
Featured Image: Sara Shamma – World Civil War Portraits exhibition (detail)
All images courtesy of StolenSpace Gallery.