Burning Bush
The Albany-born, Los Angeles-based artist Sarah Cain presents her new works at Galerie Lelong in New York.  This is her first solo exhibition with the gallery, featuring a new body of mixed-media works on canvas and a site-specific installation. The show's ambiguous title, Burning Bush, is a continuation of Cain's interest in the mystic and search for truth. Repurposing the words "Burning Bush," Cain relates to its symbolism of the burning heart of purity, love, and clarity. A double-sidedness to the phrase "Burning Bush" comically and consciously also embodies Cain's feminist stance.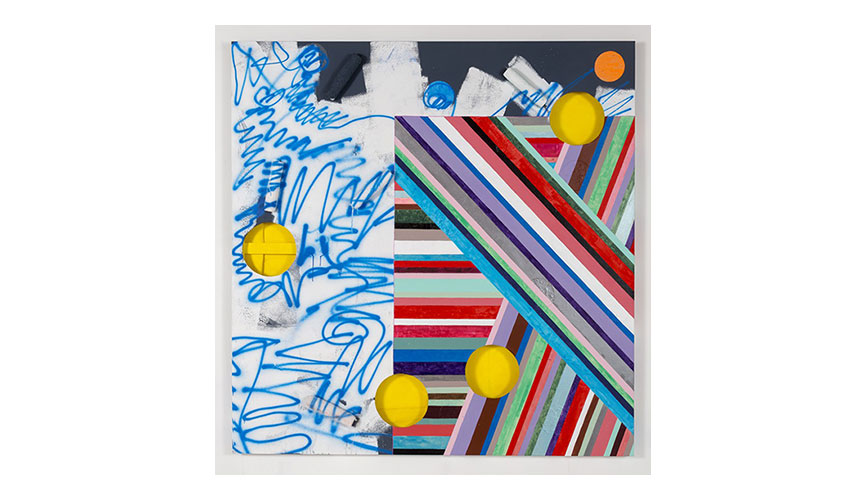 Poetic Artifacts on Canvas
The paintings and installations of Sarah Cain employ a variety of materials. She introduces unusual and poetic artifacts on canvas, expanding her creative practice outside of the two-dimensional plane of the canvas and into the surrounding environment, creating site-specific installations. Cain re-contextualizes our understanding of traditionally perceived limits of painting, sculpture, and installation.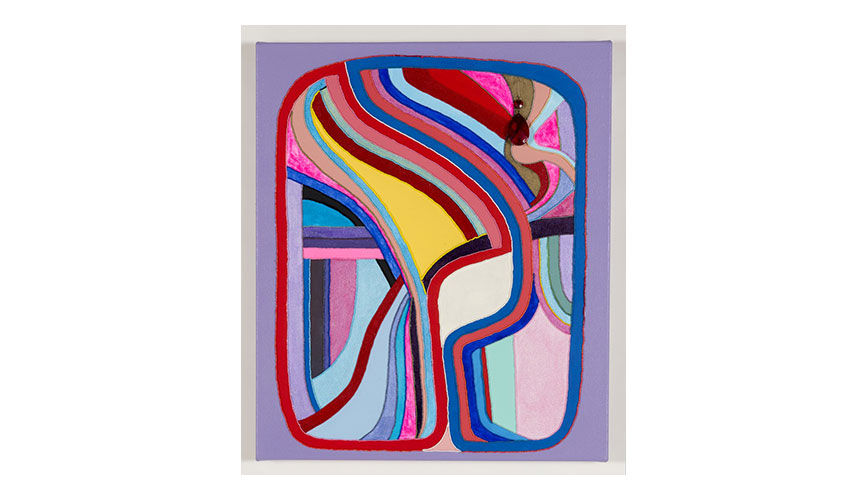 Deconstruction – Reconstruction
With this stunning show, Cain further expands her exploration of painting and space through her use of disparate materials ranging from beads, safety pins, paint rollers, and other found objects. It seems as if these found objects melt into the paint. Sarah Cain deconstructs and reconstructs her canvases, breaking free from the limitations of the frame. Though the diversity of her materials, she makes each work unique. Cain uses color, form, and different found objects to activate the space within and around the work.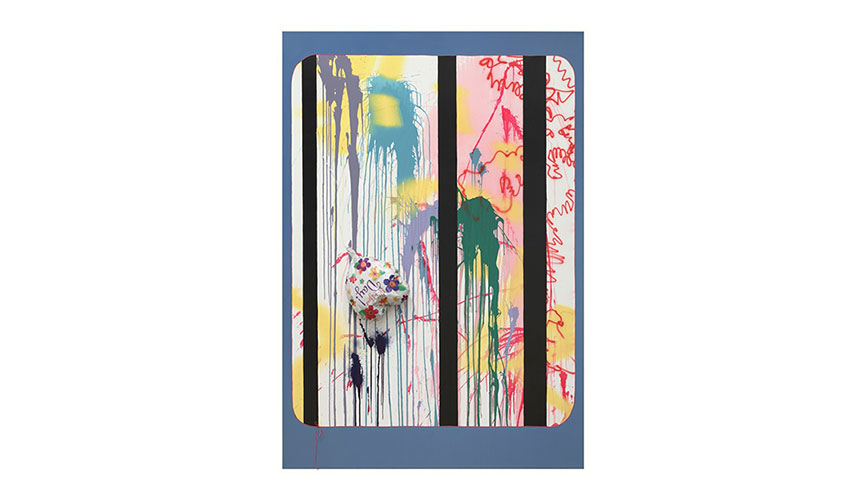 Abandoned Bulidings
The creation of ephemeral, site-specific works recalls earlier work from Cain's career in which she solely worked in abandoned buildings. Today, the artist fluidly moves between works on site and her object-based studio practice. The show runs through March 15th.
About Galerie Lelong
Galerie Lelong is located in Paris and New York. It was founded by Jacques Dupin, Daniel Lelong and Jean Frémon. Galerie Lelong New York focuses on international contemporary art, representing artists and estates from the United States, South America, Europe, and Australia. It opened its doors in 1985, and in 2001 moved to its present location in Chelsea. The gallery has a long history of working closely with museums and public institutions from around the world to support the placement of permanent commissions and the creation of monographic exhibitions and publications on its artists.