SATELLITE Art Show - A New Alternative Addition to the Miami Art Week
Just when you think you've finally caught up with all the events taking place in Miami in the first week of December, new ones appear out of nowhere. That Florida will become an arts hotspot like it does every year during this period is no surprise, but this year sure promises to be one of the greatest in history. Among the brand new shows that will take place in Miami Beach in 2015, there's Satellite Miami Art Show, an alternative exhibition that will be presented during Miami Art Week on several location across the city. And, as one expects, each of them offers a special treat of its own. Many renowned art curators and organisations are taking part in this endeavor, having gotten involved in a number of projects in music, performance, installation, new media and technology activities. Founded by artist Brian Whiteley, who also conceived SELECT Art Fair, the exhibition will add a special flare to the already boiling artistic atmosphere that is about to take over the neighborhood!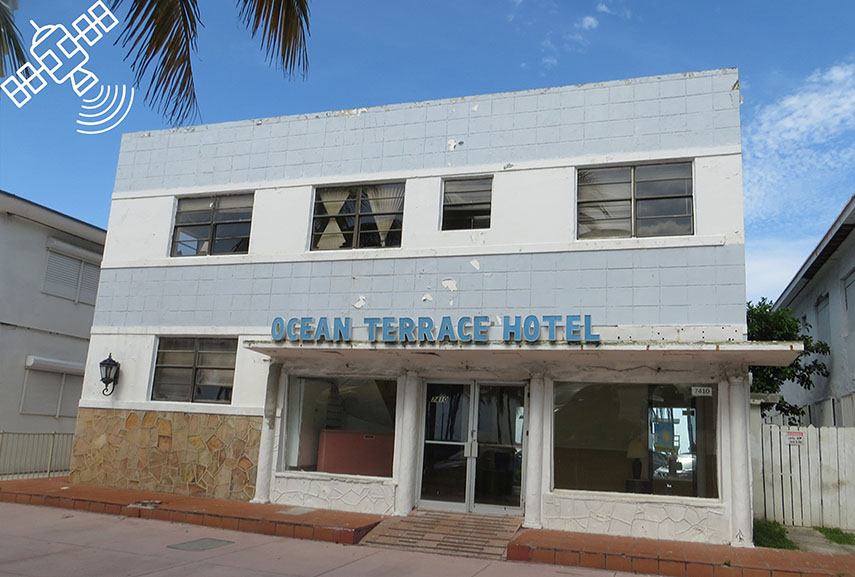 The Participants
A total of fifty two art spaces will participate at the debut edition of Satellite Miami. Almost of them are based in the United States – many come from Brooklyn – with an exception of two guests from abroad, Club Chic from Vienna and Square Art Projects from London. Among them from Miami, there are Ningun Solicitar Inc, High Tide and Tropicult, from Philadelphia we have AUTOMAT, FJORD, Napoleon, Tiger Strikes Asteroid, COOP from Nashville, Jess Perlitz from Portland, Northbranch Projects and Regin Igloria from Chicago, SEDIMENT from Richmond, Yellow Peril Gallery from Providence and many more.
Participants and Projects at Satellite Miami
| Name | Provenance |
| --- | --- |
| The Alice Gallery | Seattle, WA |
| Art F City's Fine Art Gallery | Brooklyn, NY |
| AUTOMAT | Philadelphia, PA |
| Bb | Baltimore, MD |
| Caleb Hammond and Kayla Romberger | Boston, MA |
| Castor Gallery | New York, NY |
| c2c Project Space | San Francisco, CA |
| Christopher Stout Gallery | Brooklyn, NY |
| Club Chic | Vienna, Austria |
| Common People | Brooklyn, NY |
| COOP | Nashville, TN |
| CREEM Magazine | New York, NY |
| DiMoDA | Virtual Platform |
| DUSK Series and Editions | Brooklyn, NY |
| Field Projects | New York, NY |
| FJORD | Philadelphia, PA |
| Fountain of Pythons | Tampa, FL |
| Ghost of a Dream | Brooklyn, NY |
| Gift Shop | Brooklyn, NY |
| Grace Exhibition Space | Brooklyn, NY |
| Hidden Dog | Chicago, IL |
| High Tide | Miami, FL |
| The House of Gunt | Savannah, GA |
| JAUS | Los Angeles, CA |
| Jess Perlitz | Portland, OR |
| Julie Torres, Art in America | Brooklyn, NY |
| MADE + LABspace | New York, NY and Hillsdale, NY |
| Napoleon | Philadelphia, PA |
| The Neon Heater | Findlay, OH |
| Ningun Solicitar Inc | Miami, FL |
| Northbranch Project, Regin Ingloria | Chicago, IL |
| Open Space | Baltimore, MD |
| Penelope | Queens, NY |
| Platform Gallery | Baltimore, MD |
| pump project | Austin, TX |
| Rachelle Reichert & Miguel Arzabe | House of Refuge, San Francisco, CA |
| Standard Practice and Sarah Crown | Brooklyn, NY |
| SEDIMENT | Richmond, VA |
| SOIL | Seattle, WA |
| Spark + Associates | New York, NY |
| Square Art Projects | London, UK |
| Terrault Contemporary | Baltimore, MD |
| Tiger Strikes Asteroid New York | Brooklyn, NY |
| Tiger Strikes Asteroid LA | Los Angeles, CA |
| Trans Pecos | Brooklyn, NY |
| Transfer | Brooklyn, NY |
| Transmitter | Brooklyn, NY |
| Tropicult | Miami, FL |
| WhiteBox | New York, NY |
| Yellow Perril Gallery | Providence, RI |
The Program
Like we've mentioned, Satellite Miami will spread across various locations – five, to be precise. Ocean Terrace Hotel will be transformed into an "artist-run" space by Tiger Strikes Asteroid, a network of artist-run spaces with locations in Philadelphia, New York, and Los Angeles. Developing a model of exchange, support and community to the established commercial market, they will bring together nearly 40 participating organizations, and each room of the hotel will feature a different installation/environment by one of these groups. Among them, Art F City will be kicking off their programming through Tiger Strikes Asteroid's Satellite Show, before launching their curatorial project in Brooklyn.
At Surf Med Pharmacy, there will be three exhibitions and two performances. DiMoDA, The Digital Museum of Digital Art, will present Transfers installation, in conjunction with The Wrong New Media Biennale. This virtual institution will present works by five international new media artists. High Tide is an exhibition of seven artists confronting urban development, safe-space making, and sustainability in South Florida through performative gestures, sculpture, digital media, photography, sound-compositions, painting, and architectural models. At Satellite's Miami Beach Gift Shop exhibit, featuring nine names, captures the essence of shops that dominate the beach front with artist interpretations of everything from sunscreen to beach towels. Special performances include Metaphysical Cops from a new electro project by Don De Vore of Sick Feeling, entitled Collapsing Scenery, and Art of the Invisibles, performed by NON GRATA.
The Garage will present a collaboration project between WhiteBox New York and Dukley Art Center from Montenegro, in form of a group exhibition Recycling Religion featuring radical group of Eastern European Artists and select Western counterparts. On view, Recycle Group's re-invention of Facebook's Terms of Use, the criticism of church by Alexander Kosolapov and many other religion-related projects, Pussy Riot's video of their infamous service performance event vexing the church rituals, Jelena Tomasevic's erotic-destructive pictorial compositions and much more.
If you're into screened digital work, be sure to visit North Beach Bandshell, as several of those will take place there, made by seven artists, as well as a performance presentation by Creem Magazine. At Deauville, Satellite will proudly present its impressive line-up of musical performance, with many performative, visual, and sonic interjections throughout the 5 day program. Finally, a virtual reality exhibition featuring digital sculptures of four artists entitled AUGMENTED will be located throughout the neighbourhood in North Beach and will be viewable only through an app, to be released shortly, and the annual video project by artist Jeanette Hayes, entitled If I Told You Once I Told You Twice, will be projected at night on The Restaurant Facade at 7432 Collins Avenue.
Miami Beach Locations of Satellite Miami
Satellite Miami – Practical Visitors Information
Satellite Miami will take place in five different locations in Miami Beach from December 1st through 6th, 2015. These are: Ocean Terrace Hotel, The Parking Garage, Surf Med Pharmacy, North Beach Bandshell and The Deauville Hotel, also home to their partners Miami Project and Art on Paper. The VIP & Press Preview is scheduled for December 1st from 4pm to 10pm. Fair hours will be from 12pm to 9pm on December 2nd, 12pm to 10pm December 3rd through 5th and 12pm to 6pm on December 6th. Admission is free. For more information, visit the official website.
All images courtesy of Satellite Miami