Three Decades of Saul Leiter's Studies of the Female Figure through his Nude Muses
For the acclaimed photographer Saul Leiter, the camera provided an alternative way of seeing, of framing events and interpreting reality. Best known for his street photography characterized by abstracted forms and radically innovative compositions, the artist also explored the female body through a compelling series of nudes spanning three decades of his career. Since Leiter was also a painter, his masterful use of the two media comes to the fore in these remarkable pieces.
A series of 35 intimate and contemplative images of his muses are currently on view at Howard Greenberg Gallery. Titled Saul Leiter: In My Room, the exhibition features work from the mid-1940s through early 1960s, many of which are on public view for the first time.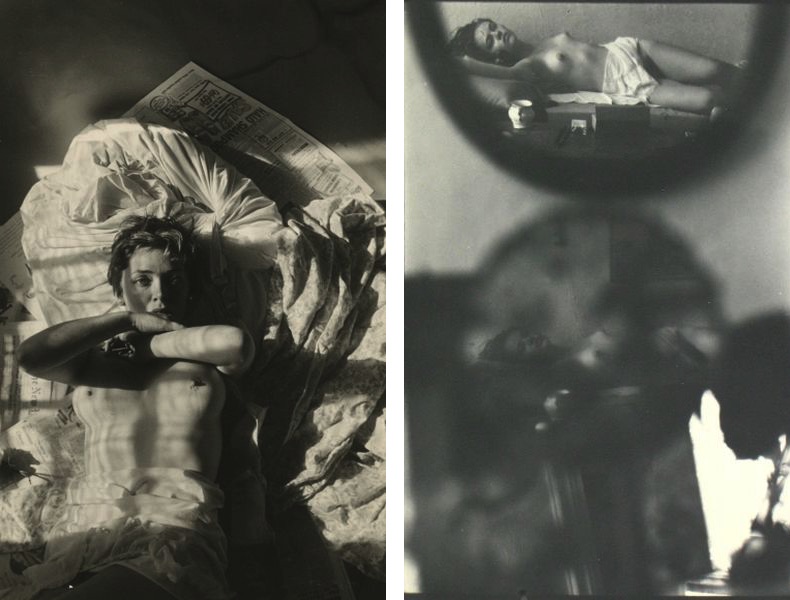 A Unique Approach to Nude
Upon thrilling recent discoveries from Saul Leiter's archive, the exhibition at Howard Greenberg Gallery sheds light on the world of the artist and the women in his life. Created in Leiter's studio in New York City's East Village, these images reveal the tender moments underscored by the subjects' trust in the photographer and the mutual and empathetic collaboration between them.
Preferring solitude in life, the artist worked in relative obscurity into his eighties, withstanding any explanation and analysis of his work. This is a rare opportunity for the public to delve into his private world, which remains surrounded by a strong sense of mystery.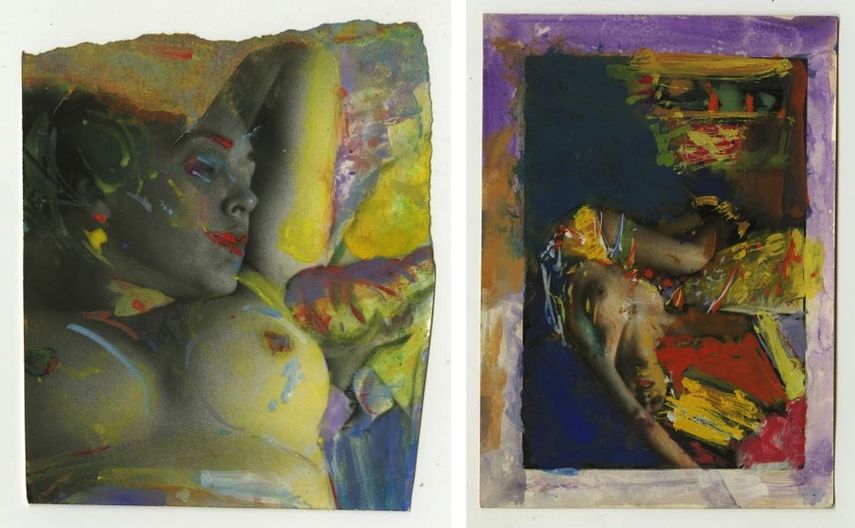 Painterly Sensibilities
Saul Leiter first started producing nudes in 1946, continuing with this practice for the next two decades. The painterly sensibilities reached its fruition in Leiter's painted photographs of nudes, which he first started making in the late 1960s.
Applying layers of gouache, casein and watercolor and sensuous way, the artist incorporated abstract elements, often exhibiting the influence of his favorite artists such as Bonnard, Vuillard and Matisse. In hundreds of these works, he masterfully combined two media which were traditionally kept scrupulously apart.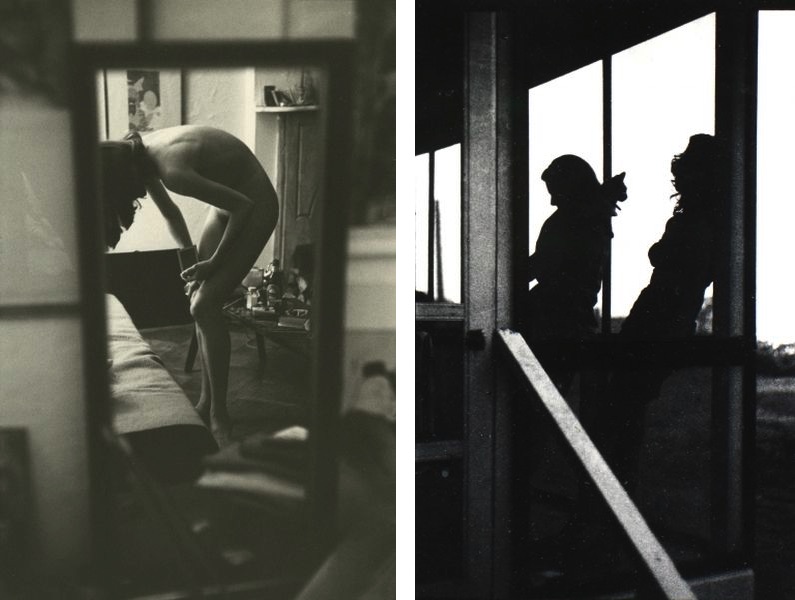 Saul Leiter Exhibition at Howard Greenberg Gallery
The exhibition Saul Leiter: In My Room is on view at Howard Greenberg Gallery in New York until August 30th, 2018.
While the artist planned to make a book of his nudes in the 1970s, he never managed to realize the project in his lifetime. Now, these will also be a subject of an upcoming book titled In My Room published by Steidl/Howard Greenberg Gallery.
 Editors' Tip: Saul Leiter: In My Room
The fruit of fantastic recent discoveries from Saul Leiter's vast archive, In My Room provides an in-depth study of the nude, through intimate photographs of the women Leiter knew. Showing deeply personal interior spaces, often illuminated by the lush natural light of the artist's studio in New York City's East Village, these black-and-white images reveal a unique type of collaboration between Leiter and his subjects. With In My Room, Leiter ushers viewers into his private world while retaining his strong sense of mystery.
Featured images: Saul Leiter – Untitled (Inez), c. 1947; Untitled, 1970s-1970s; Untitled (Barbara), date unknown; Nude, 1950s; Jean, c. 1948; Inez, c. 1947; Inez, 1947. All images courtesy of Howard Greenberg Gallery.