Attend the UK Premiere of Saving Banksy in Bristol!
If you're in the UK and are a big fan of street art, Bristol is the place to be on April 14th, as the Saving Banksy documentary will have its premiere, as part of the street art-packed weekend! Organized by The Future Tense, an independent art platform, in collaboration with the Arnolfini auditorium and Lonely Planet, the screening will be accompanied by Q&A with the director, a book launch, street art tours, live painting and talks to two of the greatest street artists living and working today – Blek le Rat and Ben EINE!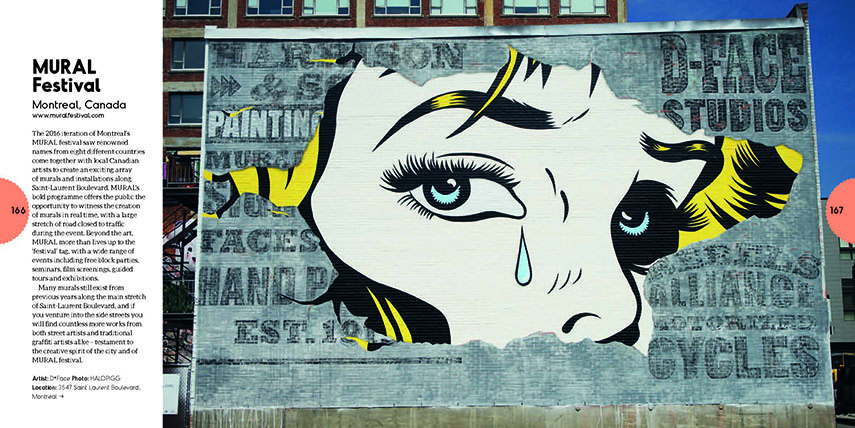 Saving Banksy – The UK Premiere
As one of 42 key international cities for street art, Bristol is also home to Banksy himself, which is why the screening of the latest documentary on his work will take place there. The movie, recipient of a New York Times Critics' Pick, is "the true story of one misguided art collector's attempt to save a Banksy from destruction and the auction block." The documentary was directed by Colin Day with narration by Paul Polycarpou, and interviews with the top street and graffiti artists from across the globe, including Ben Eine, Risk, Revok, Niels Mueman, Blek Le Rat, Anthony Lister, Doze Green, Hera and Glen E Friedman.
Saturday will see a range of activities in and around Arnolfini including street art tours, live painting, and a book signing event at the Arnolfini Bookshop at 5pm, followed by a second screening of Saving Banksy. The Saturday screening will also feature a live panel talk moderated by Hector Campbell, featuring director Colin Day, internationally renowned street artists and co-stars of the film, Ben Eine and Blek le Rat, and Lonely Planet Street Art author Ed Bartlett. The screening and panel talk will be followed by DJ's in the bar till late.
Saving Banksy – Official Trailer
Street Art by Lonely Planet
Lonely Planet's Street Art is a 224-page hardback guide to the world of street art, documenting 15 annual festivals and hundreds of locations in 42 international cities, including interviews with some of the most prolific and well-known street artists such as Blek le Rat, Faile, Vhils, Remi Rough, Nunca and Faith47. The book will be available through Arnolfini Bookshop for a special price of £12.99 during the event, and can also be pre-ordered here.
Saving Banksy Premiere with Director QA: Friday April 14 2017, 7 – 9pm Lonely Planet Street Art Launch/Book Signing: Saturday April 15 2017, 5 – 7pm Saving Banksy screening with artist QA panel: Saturday April 15 2017, 7 – 9pm
Saving Banksy is the true story of one misguided art collector's attempts to save a painting by the world's most infamous street artist from destruction and the auction block. A rare look inside the secretive world of graffiti and street art, Saving Banksy asks the question, what would you do if you were offered a small fortune for a painting the artist didn't want sold?
All images courtesy The Future Tense.