SCOPE New York 2018 - Presenting a New Vision of The Contemporary Art Fair
One of the biggest events of its kind in the world, SCOPE Art Fair brings the best showcase of emerging contemporary arts to New York, Basel and Miami Beach each year.
Returning to Chelsea location at Metropolitan Pavilion this March, the 18th edition of SCOPE New York will continue its distinct spirit of innovation that has consistently forged the way for emerging artists and galleries. Dedicated to showcasing some groundbreaking contemporary work, the fair will bring together 60 international exhibitors this year. In addition, it will continue with the critically acclaimed VIP Programming, hosting a plethora of events, talks and screenings.
Promising to be nothing short of spectacular, SCOPE New York continues to usher in a new vision of the contemporary art fair.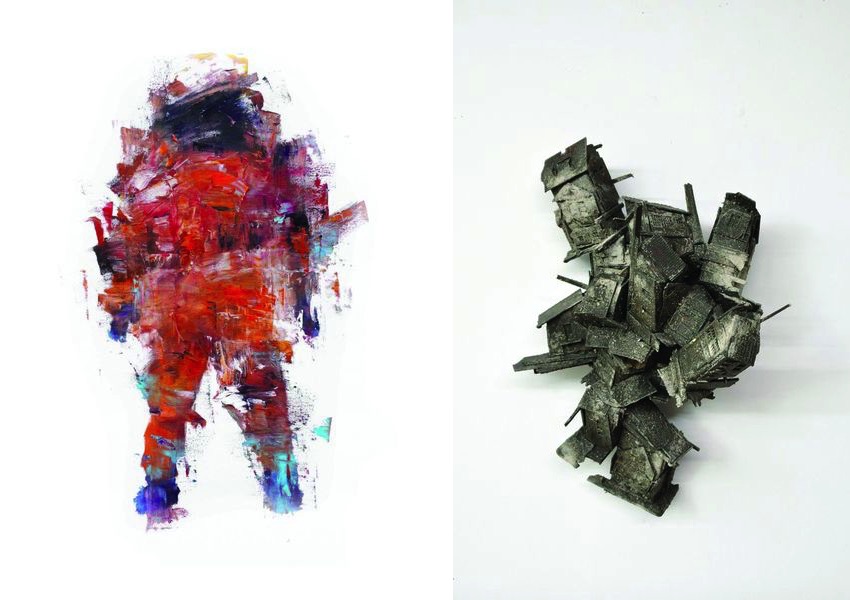 SCOPE New York Exhibitors
This year, SCOPE New York will bring together 60 international exhibitors from all over the world.
Be sure not to miss booths by Azart Gallery from New York, focusing on innovative and original work of artists influenced by abstract, figurative, illustration, pop culture and street art; En Foco Gallery from Chicago, a non-profit that supports contemporary primarily U.S.-based photographers of African, Asian, Latino, Native American and Pacific Islander heritage; Haven Gallery from New York, exhibiting emotionally, intellectually and imaginatively driven, representational artwork; Lilac Gallery from New York, focusing on emerging international artists that explore new media in their concept with cutting edge techniques; Mirus Gallery San Francisco, championing new movements in contemporary art; and Stephen Romano Gallery from New York, amongst others.
Other highlights include Good Details Gallery from Chicago, Mugello Gallery from Los Angeles, BLANC ART Gallery from Macau, The Chemistry Gallery from Prague, NL=US Art from Rotterdam and Galeria Otros 360 Grados from Bogota.
The List of Exhibitors
| GALLERY | CITY |
| --- | --- |
| "Materiality" curated by Anthony Spinello | Miami |
| Amelchenko + Bonifas | Asbury Park |
| Art Unified | Los Angeles |
| ARTEPONTE | Basel |
| ArtHelix | Shim | Brooklyn |
| AUREUS Contemporary | PROVIDENCE |
| Axiom Contemporary | Santa Monica |
| Azart Gallery | New York |
| bG Gallery | Santa Monica |
| BlancArt | Macau S.A.R |
| CK Contemporary | San Francisco |
| Clark Gallery | Lincoln |
| Contempop Gallery | NYC | Tel Aviv |
| Roman Fine Art | East Hampton |
| DEFI | Miami |
| demon's mouth | Oslo |
| En Foco Gallery | Chicago |
| FF-1051 Gallery | Los Angeles |
| Galerie Bresil | São Paulo |
| Galerie Matthew Namour | Montreal |
| Gallery G-77 | Kyoto |
| GINZA GalleryG2 | Tokyo |
| Good Details Gallery | Chicago |
| Haven Gallery | New York |
| Lilac Gallery | New York |
| marion harris | new york |
| MH Projects | Paris |
| Mirus Gallery | San Francisco |
| MITCH + CO | New York |
| MJ LABERGE GALLERY | Boucherville |
| Monika Olko Gallery | Sag Harbor |
| Mugello Gallery | Los Angeles |
| MUTT Collective | New York |
| Naif international llc | Milan |
| New York Art Project | New York | Tokyo |
| NG Art Gallery | Panama City | Havana |
| NL=US Art | Rotterdam |
| Galería Otros 360º | Bogota |
| Galleri Oxholm | Copenhagen |
| Perihelion Arts | Phoenix |
| PYTHON GALLERY | Zurich |
| RIZOMI | Parma |
| Robinsons Art Gallery | Knokke Zoute |
| S Artspace Gallery | New York |
| Seraphin Gallery | Philadelphia |
| SPACE 776 | Brooklyn |
| Stephen Romano Gallery | New York City |
| Taglialatella Galleries | |
| The Public House of Art | Amsterdam |
| Wild Horses of Sable Island | New York |
| VAN RENSBURG GALLERIES | HONG KONG |
| Vivendi Gallery | Paris |
| WALLWORKS NEW YORK | The Bronx |
| Want Art Gallery | New York | Moscow |
| Wook + Lattuada | New York | Milan | Seoul |
| X-Pinky | Berlin |
| Z GALLERY ARTS | Vancouver |
Z Gallery Arts at SCOPE NY 2018
Canadian Z Gallery Arts, a place offering diversity to International emerging and established artists and giving them most exposure in North America, will present artworks by Kinu Kamura and Henni Alftan.
Inspired by the visual world and the evolution of the digital culture, Kinu Kamura's work intends to question the influence the phenomenon of overconsumption and the way it affects the way we conceive what we see. Her pieces also deal with sensitive topics such as Appropriation art, as well as creativity, authenticity and authorship of the work.
Henni Alftan, on the other hand, is bringing two paintings. In Brand New Shoes, we see two feet running, suspended in the air, wearing flashy sneakers, while in The Close-up, she pays homage to the great Alfred Hitchcock and his movie "The Rope".
Find these artworks at booth 069! The artists will be available for interviews on March 8th.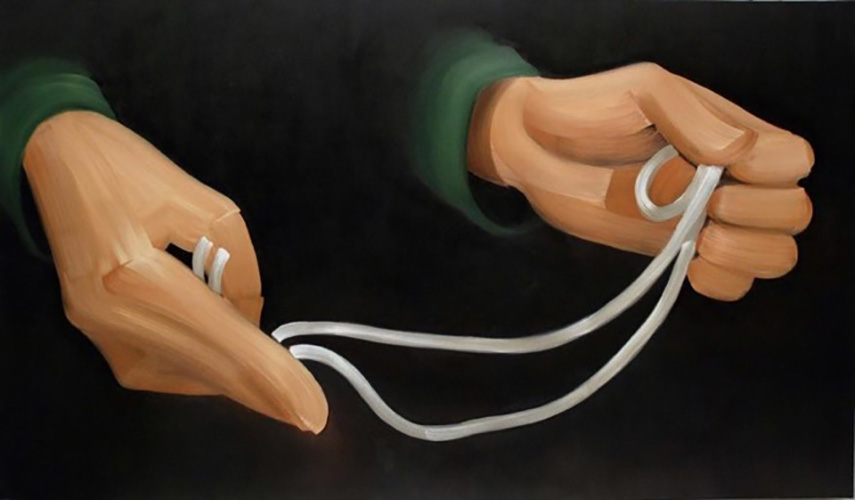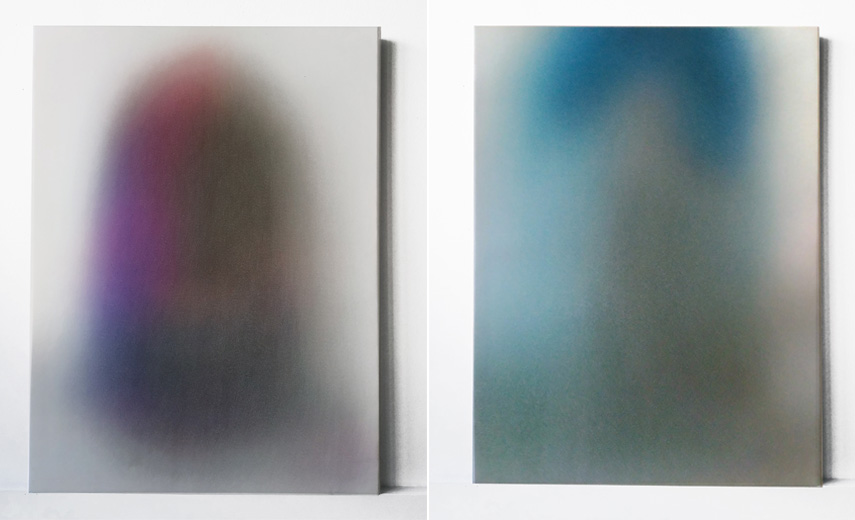 SCOPE VIP Program
Hosted by ArtNews & Sotheby's, SCOPE's acclaimed VIP Program will take place at Soho House and Ludlow House.
Among event highlights is a panel discussion Before Basquiat – There was Rammellzee presented by Sotheby's. Regarded as one of the greatest street artists, Rammellzee was a prominent figure in the New York Street Art scene of the 1970s and 80s. The panel will peel back the curtain on his life and explore the stories that made his practice so unique.
Other highlights include a panel discussion Materiality presented by ArtNews and moderated by Anthony Spinello. The discussion will address intersectional feminism in artistic practice. Artists Nicole Doran, Nathalie Alfonso, Juana Valdes, and Clara Varas will explore notions feminist practice, identity politics and the role of the female artist in our attention-economy.
The Location
Practical Information
SCOPE New York will take place at the Metropolitan Pavilion in Chelsea from March 8th until March 11th, 2018. The Platinum First View will be held on Thursday, March 8th, from 3 to 6 p.m., while the VIP and Press Preview will be held between 6 and 9 p.m.
The fair will be open to the public from 11 a.m. until 8 p.m. on Friday and Saturday and from 11 a.m. to 7 p.m. on Sunday.
The price of the Platinum First View ticket will be $150, the VIP Preview ticket will be $100, while the general admission daily ticket will be $25 ($15 for students and seniors).
For more information, visit the official website of the fair.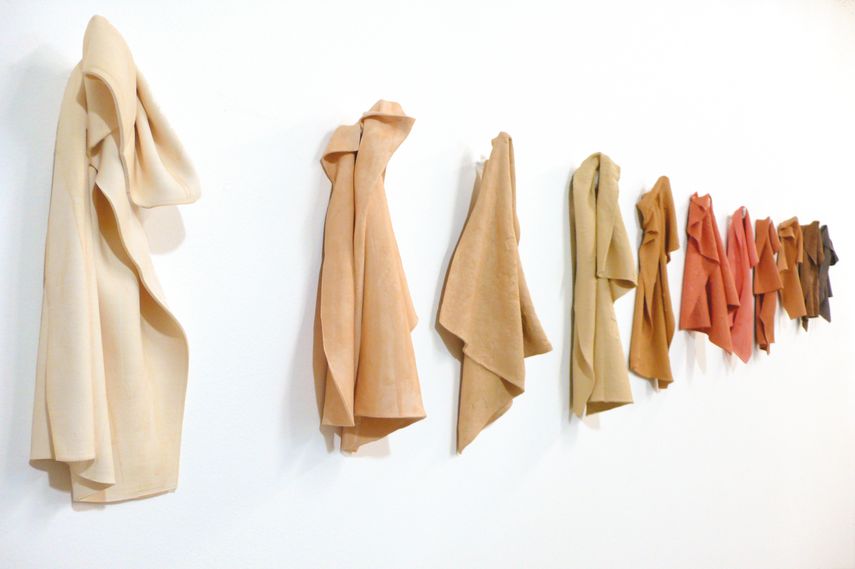 Featured images: SCOPE NY 2017, SCOPE NY 2017, Christopher Moller Gallery. All images courtesy of SCOPE New York.