SCOPE New York 2020 - Shedding Light on The New Contemporary
The premier showcase for international emerging contemporary art and multi-disciplinary creative programming, SCOPE Art Show is renowned for its uncanny ability to forecast new visual trends that are embraced globally. Following the critical success of Miami Beach, SCOPE New York returns for its 20th Anniversary show at the Metropolitan Pavilion in Chelsea with a focus on The New Contemporary.
SCOPE New York 2020 will welcome 60 international galleries coming from all over the world. It will also present a focused schedule of events, performances, and special projects celebrating the fair's journey from entrepreneurial upstart to full-fledged heritage brand.
President and Founder Alexis Hubshman reflected how the art world has transformed under the rise of the art fair:
From scrappy upstart to creative R&D, SCOPE has played many defining roles in this reconfiguration of the gatekeeper. Much has come full circle in the past two decades since we started the original satellite art fair, and I am proud that SCOPE remains an incubator for new voices and a place that gives artists the opportunity to take risks.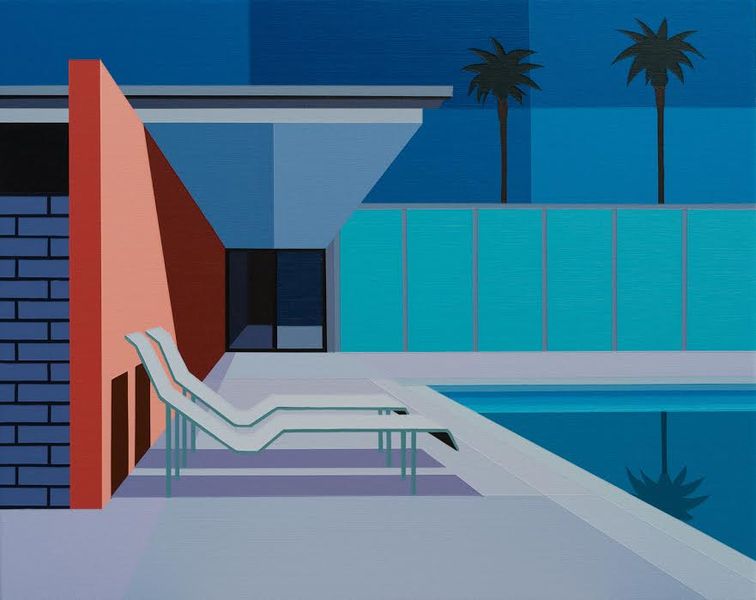 SCOPE New York 202o Exhibitors
SCOPE New York 2020 brings together 60 international galleries coming from all over the world.
Among highlights are New Apostle Gallery from New York, featuring works by Demelza Toy Toy; Baga 06 from Mexico City, who will bring works by Francisco Esnayra; Roman Fine Art from New York, with RUBIN 415; Haven Gallery from Northport, featuring works by Kukula; NG Art Gallery in Panama City with Jorge Otero; Vincent Giarrano's art will be presented by DACIA GALLERY from New York; Neumann Wolfson Art is bringing Louis Granet; Cynthia Corbett Gallery from London will present Andy Burgess; Mateusz von Motz's work can be found at Agora Gallery; and Stephen Romano Gallery from New York is presenting William Mortensen; among others.
The List of Exhibitors
Galleries
Agora Gallery | New York 
Cynthia Corbett Gallery | London 
MORDEKAI | Hollywood 
ALMANAQUE Fotográfica | Mexico City 
DACIA GALLERY | New York 
Galerie NEUESBILD | Trier 
ARTE GLOBALE | London 
Dreamworld Art | Sacramento 
Neumann Wolfson Art | New York 
Artemiro Gallery | New York 
Gallery Edel | Osaka 
New Apostle Gallery | New York 
EVA gallery | Moscow 
Artistes Contemporains Turquie | Paris 
NG Art Gallery | Panama City | Havana 
Artmosphere Gallery | Barcelona 
Exhibit No.9 | Asbury Park 
Olivia Connelly | Bath 
Ashinoff Contemporary | Virginia Beach 
Fremin Gallery | New York 
Parlor Gallery | Asbury Park 
ASKERI GALLERY | Moscow 
Perseus Gallery | New York 
Azart Gallery | New York 
Haven Gallery | Northport | New York 
Prince Art Gallery | Salerno 
IACO Gallery | Seoul 
Baga 06 | Mexico City 
Roman Fine Art | East Hampton 
InSight Artspace | Pelham 
Beaux-arts des Amériques | Montreal 
Singulart | Paris 
Kara's Gallery | New York | Seoul 
The Bishop Gallery | Brooklyn 
Stephen Romano Gallery | New York 
KASS | Bangalore 
Blockprojects | Melbourne 
SUM Gallery | Buenos Aires 
Gallery Knot | Seoul 
Boulderton Contemporary Art | Miami 
Gallery SZ | Charlotte 
Galerie l'Atelier | Paris | New York 
Casa Poidomani | Miami 
TIMOTEO | Mexico City 
Galerie L'Atelier 55 | Paris | Megeve | Saint-Tropez 
The Chemistry Gallery | Prague 
unaffiliate.us | Boston 
Margo Gallery | New York 
Christopher Cutts Gallery | Toronto 
11 [HellHeaven] Art Gallery | Miami | Rome 
Galeri MCRD | Istanbul 
Claire Carino Contemporary | Boston 
21st Editions | South Dennis 
Cre8sArt Gallery | Fort Lee 
Moonlight Art Space | Buenos Aires 
The Programming
The next big frontier in the art world, the New Contemporary transcends canonical genres and trends. SCOPE New York will present the finest example of the movement that is currently being celebrated in the world's most formative museums and institutions and becoming the envy of collectors around the world.
As part of its special projects, SCOPE will host a presentation of the works by Brendan Monroe, a sculptor and painter whose work explores abstracted matter, motion, and perception translated into a graphic black and white language. Monroe has created a custom front entrance piece to welcome visitors into the show as well as designed the city-wide wheat pasting campaign, bringing the art down from the walls and out to the streets. A special edition run of 100 prints will also be available for purchase at the show. A portion of the proceeds will be going towards funding future artist projects at SCOPE Art Shows.
During the week of the show, SCOPE Platinum VIP cardholders and exhibitors will be welcomed to Norwood, a unique and vibrant private members club that draws its membership through New York's creative arts community.
The fair has granted Program Awards to galleries exhibiting solo-shows or focused programs within The New Contemporary genre. At the same time, Travel Grants have been offered to select galleries from around the world who have traveled great distances to participate.
The Location of SCOPE Art Show 2020 – The Metropolitan Pavilion
Practical Information
SCOPE New York 2020 will take place at the Metropolitan Pavilion in Chelsea from March 6th until March 8th, 2020. The Platinum First View will take place on March 5th, from 3 to 6 p.m., while the VIP + Press Preview will take place from 6 to 9 p.m.
The doors of the fair will be open to the public from 11 a.m. to 8 p.m. on Friday and Saturday and from 11 a.m. to 7 p.m. on Sunday. The price of the ticket will be $25, the price for the Platinum First View will be $150, while the price for the VIP Preview will be $100.
For more information, please visit the official website.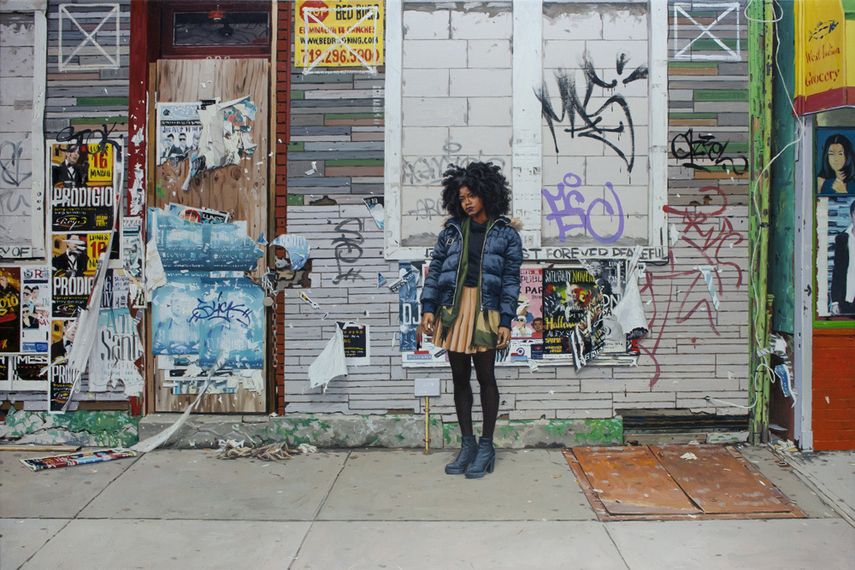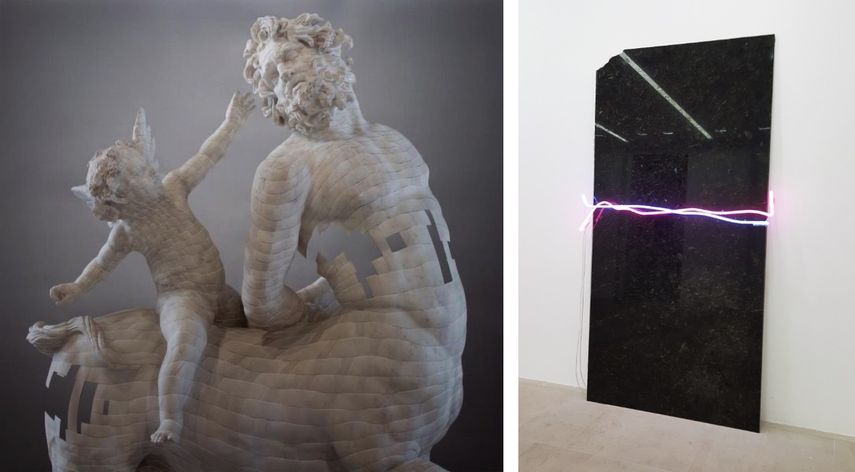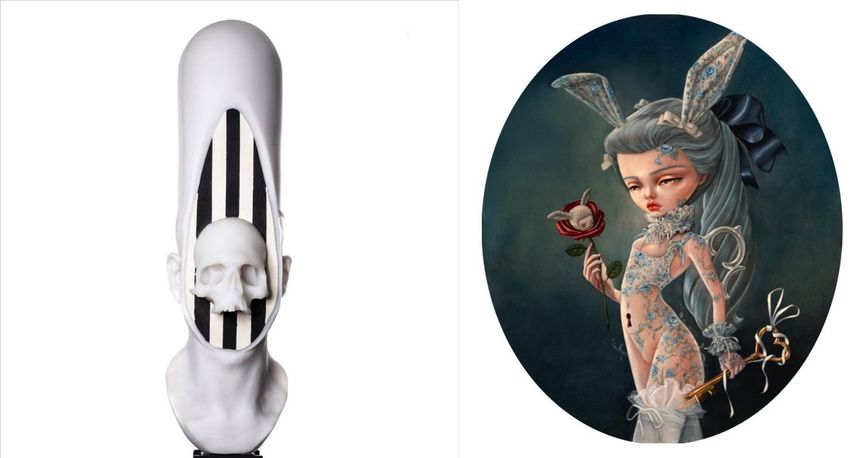 Featured images: SCOPE New York 2019.