Functional Sculptures / Sculptural Furniture
Toying with multiple angles of perception, one of the most intense designers and artist's today, Sebastian Errazuriz, created a spectacular body of work to be exhibited in three simultaneous exhibitions. His art focuses on reinvention of furniture through art, and vice versa, while addressing various art historical, cultural and conceptual sources, paying an homage to them while examining their contemporary values. Functional Sculptures/Sculptural Furniture exhibition has a marvelously self-explanatory title, as it will showcase some of the outstanding artistic design solutions by this internationally acclaimed, Chilean born design innovator.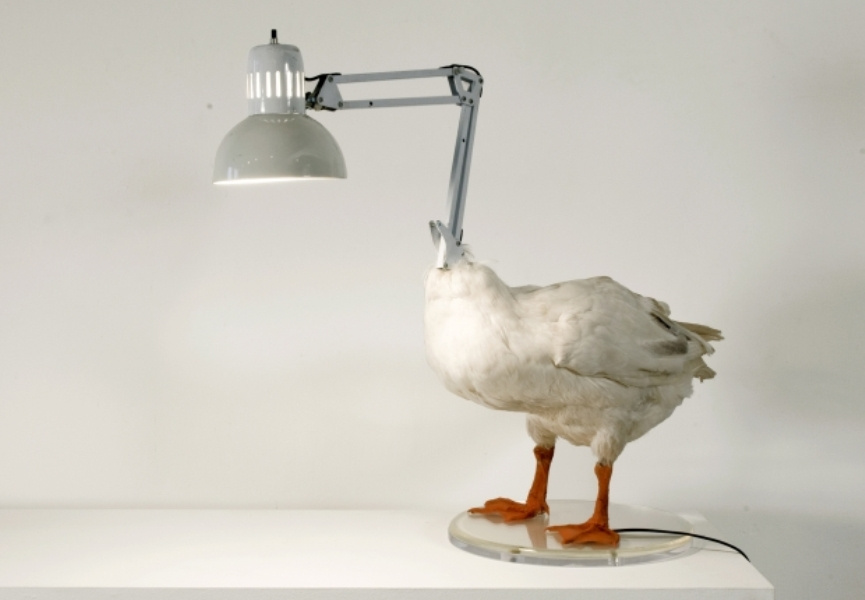 Functional Sculpture
Functional Sculpture/Sculptural Furniture will be exhibited at Salon 94 and Cristina Grajales Gallery in New York, as a dual show, where at one location the re-invention of furniture into art is at hand, and at another the reverse. Ordinary objects we use daily were the starting point of the artistic process for Sebastian Errazuriz, upon which he pondered excavating layers of hidden meanings within them. Their design was the visual beginning, while each of these pieces – a lamp, a book shelf, a boat, a chair gain different meanings from the one usually assigned to them. They retain the functionality, while being conceptually elevated into unique mirrors of artistic expression. By altering the expected, the artist infuses a good dose of dark humor, irony, provocation and oddity into them, where the final outcome – such as a Duck Lamp, for example – is bizarrely wonderful. His functional artwork evokes classical contemplation upon human condition, hinting the inevitability of both life and death.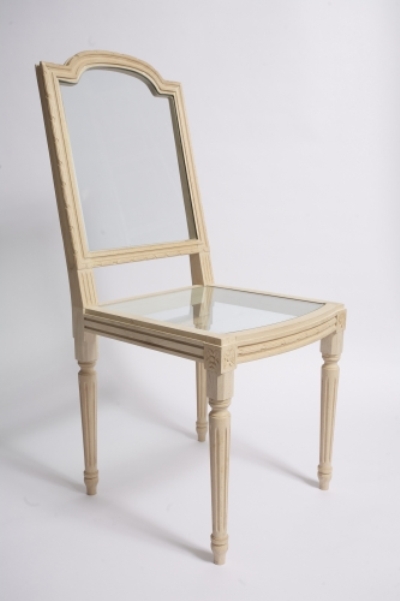 Art History Redesign
One of the most attractive works exhibited at Salon 94 is definitely the Venus d'Arles shelf, where Errazuriz built a fine mahogany shelves, deliberately looking like scaffolding, around a marble replica of the famous ancient sculpture. Inspired by the story behind the original Roman sculpture, long forgotten until the 17th century, and now a popular, much reproduced work that dwells in the Louvre storage room, the artist provides a possible solution in a rather cheeky way, where the perpetual state of restoration of the piece could be of some real use. Another art historical reference is regarding Joseph Kosuth One and Three Chairs conceptual piece from 1965, which consists of a chair, a photograph of a chair and a dictionary definition of chair. This three-lateral nature of the work confused archivists at the MoMa museum, where the piece is kept, and they hold the chair in the design department, the photograph in photography department, and the definition – in the library. This amazingly ridiculous, but completely logical (in a way) solution intrigued Errazuriz to create a chair which would contain all the original aspects, and keep its original purpose.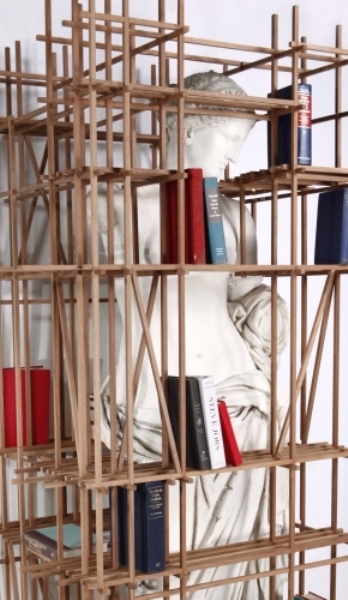 Sculptural Furniture
Simultaneous show at Cristina Grajales Gallery displays six cabinets, all of which can be transformed into modern sculptures. Characterized by supreme craftsmanship, they re-introduce the idea of skill into the highly appraised art. Each of the cabinets is both functional and perfectly sculptural, emphasizing not only the material it's made of, but the outer shapes and the conscious rendering of space. Cabinet is no longer a box, a boring unit we put our stuff in, it's an amazing work of art, a museum-worthy testimony to creative brilliance.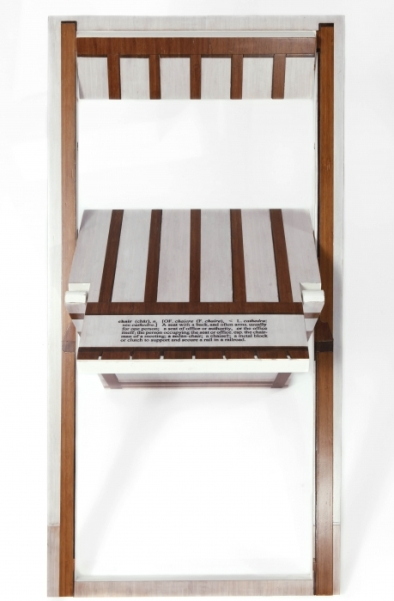 Three Exhibitions by Sebastian Errazuriz
The entire concept of Functional Sculptures/Sculptural Furniture represented by both Salon 94 and Cristina Grajales Gallery showcases the long exploration of the visible and the invisible meanings of furniture, which we encounter constantly, without giving them much real thought. Said to be one of the Must See shows of New York fall, it opens on September 12, remaining on view through October 24, 2014. Sebastian Errazuriz is currently having his first retrospective at the Carnegie Museum of Art, opened on September 5. The show is entitled Sebastian Errazuriz: Look Again, and it will run through January 12, 2015.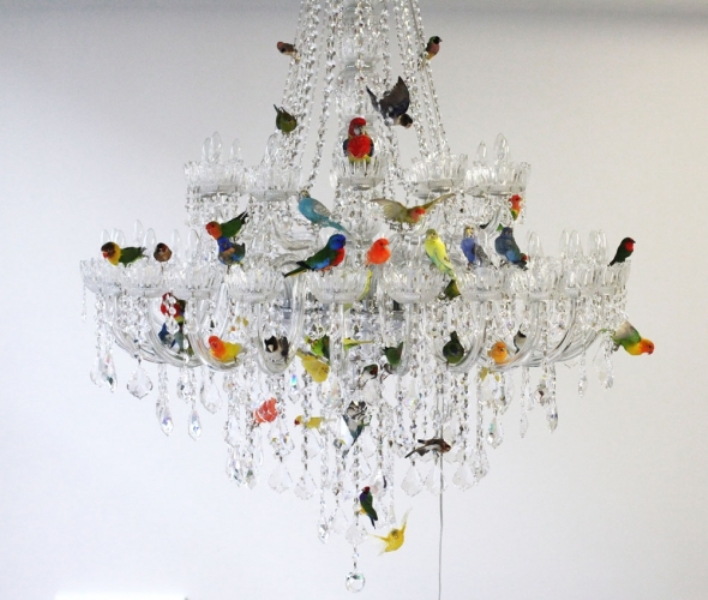 [mc4wp_form]
Follow These Galleries
Berlin, Germany

Munich, Germany