Sens at Improper Walls Gallery
In almost every country in the world, it is illegal to paint on public walls. So, it is not surprising that many graffiti and street artists were arrested while they were creating (check out our list of 10 memorable street art arrests). Mexican laws seem to be particularly rigorous when it comes to street art interventions, since many of well-known artists from this Latin American country were arrested for their artistic practice. One of them is Sens, Queretaro-born artist who got arrested for making a documentary about graffiti and street art in his home town (although the police didn't have any evidence him doing something against the law). Sens is one of the most renowned Mexican street artist whose latest works will be shown at Improper Walls Gallery in Vienna. The show is entitled CHIDO, CHAFA, CHALE.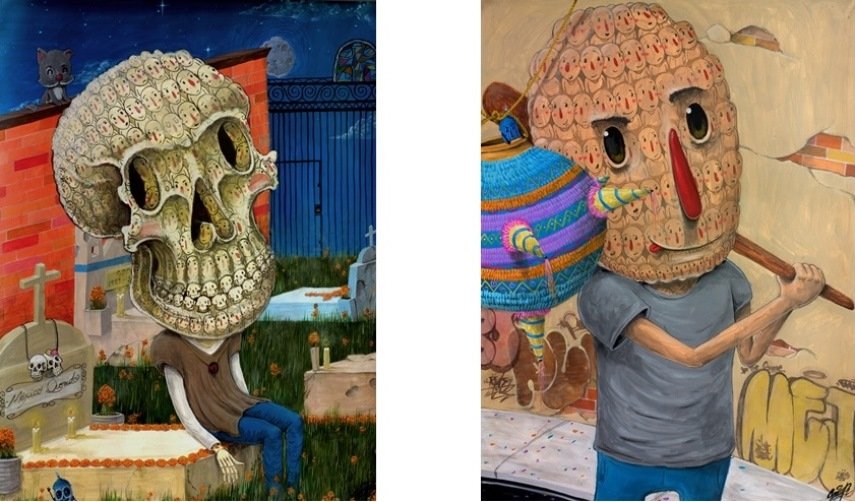 The Art of Sens
Latin American street art scene (and contemporary art scene in general) is a fast-growing area in global terms (take a look at our list of 10 South American Urban Artists or our article about emergence of Latin American art). Sens certainly belongs to the group of emerging street and contemporary artists from this region. During his teenage period, he started to make graffiti, and other illegal street art, mostly writings and tags (don't forget to check out our latest street update). After he got arrested, he spent a week in a Mexican prison (he was arrested together with thirty underage artists and six adults). Most of the other artists stopped with illegal paintings and graffiti, however Sens continued, this time more careful, and mostly working in abandoned places. Sens managed somehow to enroll in an art school, where he discovered visual art and painting. The turning point for this Mexican street artist was getting a scholarship from one of the most recognized Mexican artist – Ramses de la Cruz. Sens began studying and practicing hyperrealism, however he soon he turned his way more to illustration and cartoon. He has been participating in urban art festivals, theater projects and Yucatan artist residences. Recently, Sens wants to get more into digital art, this year he is participating in the street art Tarraga España festival in Spain. However, street art is present deep in his art, which will be visible during the exhibition of his latest works at Improper Walls Gallery in Vienna.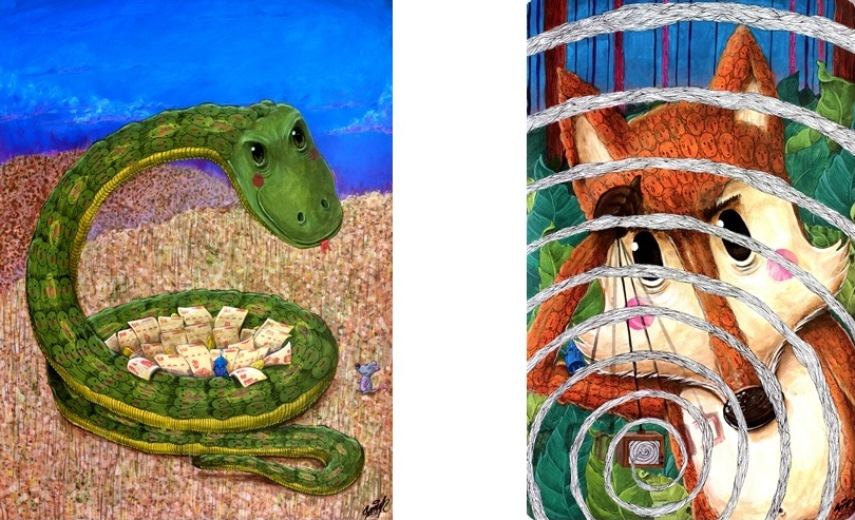 Improper Walls Gallery: Sens and CHIDO, CHAFA, CHALE
Sens' art is characterized by colorful and joyful content with animals and children. From small to large creations he passes on a feeling of positive hope and optimism. The show at Improper Walls Gallery is entitled CHIDO, CHAFA, CHALE. These slang expressions are commonly used in Latin America and Mexico, and its meaning varieties according to the context, portraying the complexity of Latin American (Spanish) language, as well as its society. His detailed cartoonish works combine tradition and folklore; they use elements of Mexican collective memory.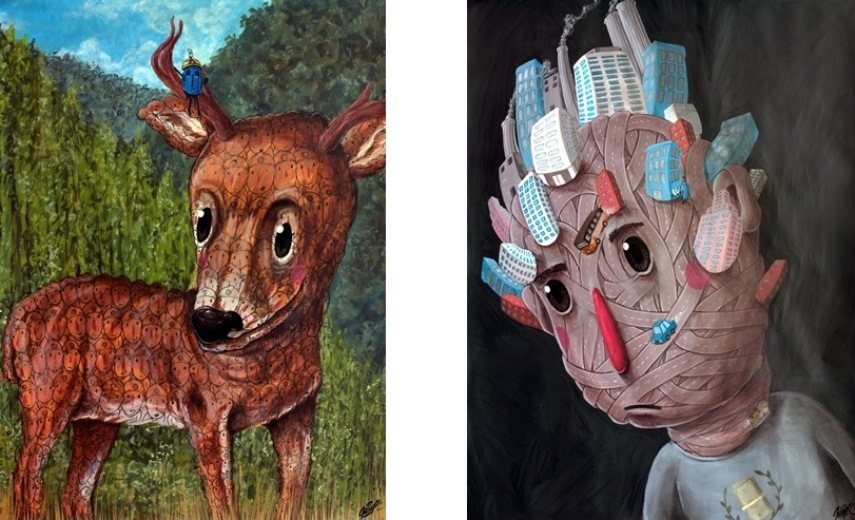 Sens at Improper Walls Gallery
Sens has participated in over 40 collective exhibitions around Mexico as well as in diverse urban art and graffiti festivals. During CHIDO, CHAFA, CHALE at Improper Walls Gallery, Sens will intervene into the interior of the gallery. The Gallery will also present the video of the wall he will be spraying during his very first stay in Vienna. The prices of the works range between €20 and €150. The show entitled CHIDO, CHAFA, CHALE, presenting the latest works by Mexican artists Sens will be on view from May 20th until June 26th at Improper Walls Gallery in Vienna.
For the latest information from the world of street art, sign up for My Widewalls!
Featured Image: Sens – Sueño americano (detail)
All Images courtesy of Improper Walls Gallery.