Sensuous Drifting by Olivier Valsecchi Coming to Opiom Gallery
Drifting, the series of nude photographs by Olivier Valsecchi in exhibition at the Opiom gallery in France, will guide you to a mystical place and a different notion of self portrait. This dark and mysterious series doesn't differ much from the rest of the artist's oeuvre, but continues his exploration of emotions through carefully composing bodies into mystical images. Valsecchi is one of the most notable new voices in contemporary nude photography.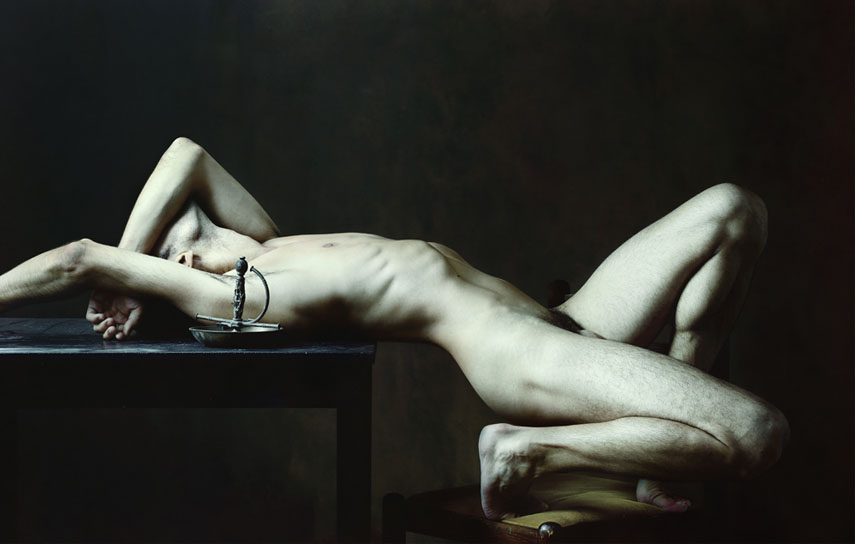 Olivier Valsecchi: Chiaroscuro and Self-portraits
Olivier Valsecchi thinks of his work as a series of self-portraits. That said, he doesn't necessarily appear in every photo. Valsecchi works with models, but maintains his own exploration and expression through that work. He originally got into photography while studying music, by creating cover art for his records. He spent the next ten years creating self-portraits and developing his style. Drifting is characterized by an atmosphere similar to his previous projects: Valsecchi uses muted colors and darker backgrounds, producing a chiaroscuro effect – a dramatic contrast between subjects and background. His work therefore looks both renaissance and cinematic, and this series of photos leaves you lost between the two impressions. Valsecchi's subjects are caught between motion and stillness and the setting of his photos can symbolize almost anything and act as a reference to different historical art practices.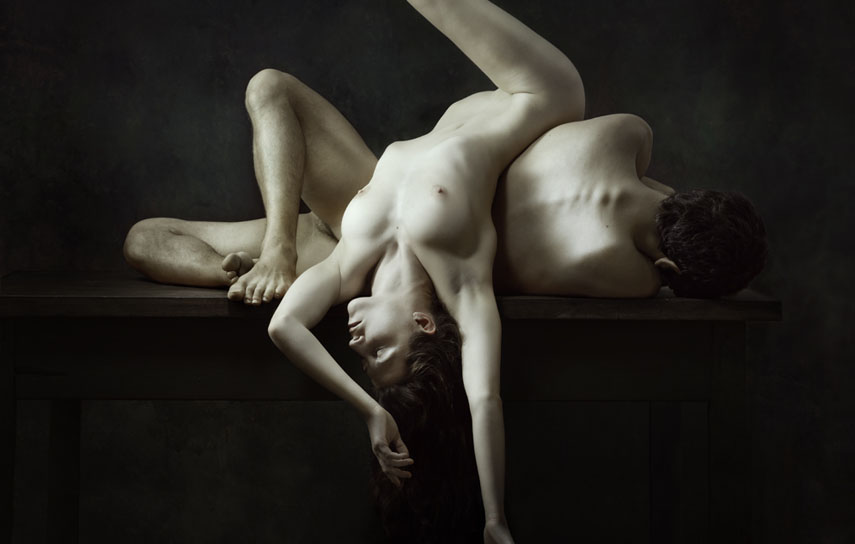 Between Motion and Stillnes, Life and Death
The artist says that Drifting is placed somewhere in between his previous projects, I am Dust and Klecksography. The former had the models showered in ashes as an exploration of the idea of reincarnation; the latter arranged human bodies into symmetrical sculptures. The subjects in Drifting look motionless and dynamic at the same time. They appear liquid and falling apart, but yet their faces are deprived of any kind of expression. The eerie and haunting atmosphere amplifies the struggle of inertia and the urge to move that the subjects of Valsecchi's photos seem to experience. The photographs in this series leave the viewers into a state of confusion as they linger between still life paintings and nudes. The floral arrangements of baroque still life are replaced with pale bodies in precise compositions that tell a story of life and death.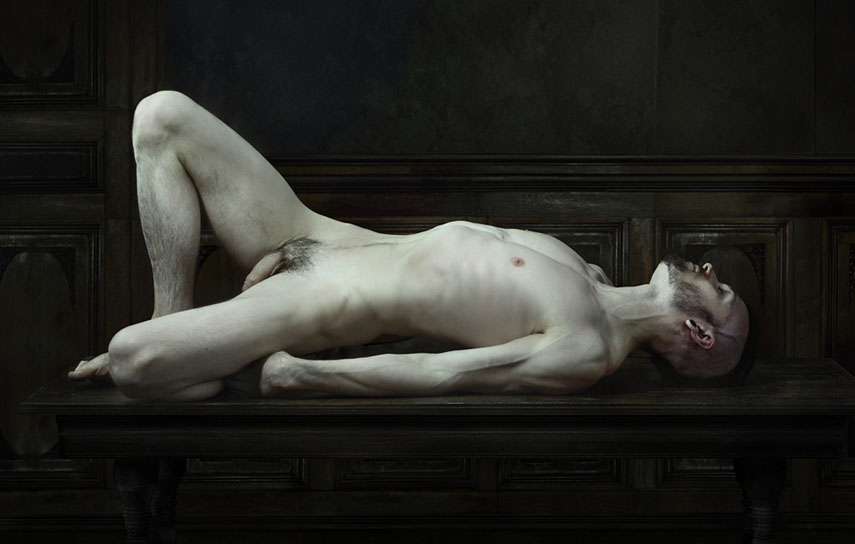 Drifting at the Opiom Gallery
Drifting by Olivier Valsecchi will be on view from February 5 to March 14 at the Opiom Gallery in Opio, France. The exhibition will show ten exclusive images while spanning the artist's previous works. Valsecchi best describes them as Vanitas made in flesh. The original Vanitas is a category of 17-century symbolic still life painting practiced in Flanders. One of the main characteristics of the Vanitas art was reminding the viewer of the inevitability of death. This series of photographs tells a story about transitioning. Their surreal tone, derived from the contrast of movement and stillness, takes you to a dark and emotional place.
Featured image: Olivier Valsecchi – Venuses