Serpentine Sackler Gallery Presents Das Institut - An Artistic Duo of Kerstin Bratsch and Adele Roder
What makes the artists collaborate between them? How can a body express itself? Which basic symbolic forms can create a non-verbal language? These questions, and many more, will be answered at a new exhibition coming up at London's Serpentine Sackler Gallery, the first major show of works by German artists Kerstin Brätsch and Adele Röder in a UK public institution. For the occasion, they will present the fruit of their recent joint project, as well as individual artworks, in form of projected images, stained glass and neon shapes. Put together, these two distinct practices will convey a whole new meaning and perception, as they will only exist as such for the duration of the exhibition.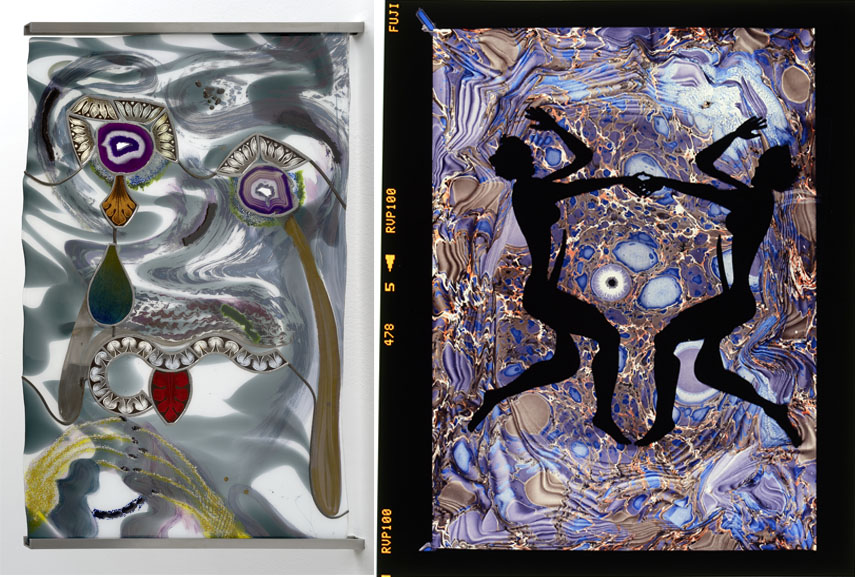 The Art of Kerstin Brätsch and Adele Röder
On one occasion, Kerstin Brätsch said she is "trying to deal with abstract anxiety", which means to visualize something that cannot be seen, "like radiation, or heat". And indeed, her vibrant, dynamic paintings seem a little anxious, almost psychedelic. For the DAS INSTITUT, however, the Hamburg-born, New York-based will focus on the ways in which the body can be expressed, whether socially, physically or psychologically, so for perhaps the first time, we're able to see and recognise familiar, dense-black female figures in the otherwise swirly environment. On the other hand, we have Adele Röder, who likes to draw with neon lights, in order to create a new language by using well-known symbols, through clothing, posture and light. Her art is ambiguous, yet quite direct, inspired by simply shapes and complex narratives.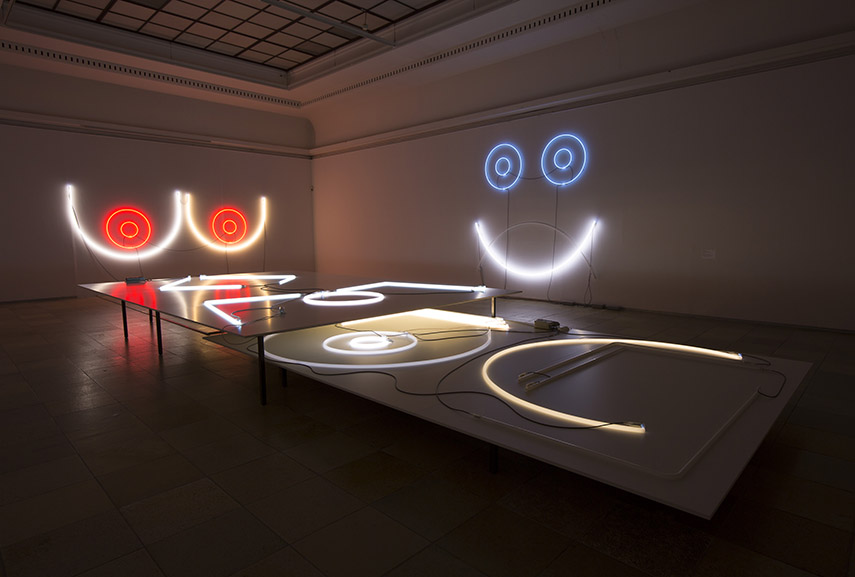 Exploring Artists Collaborations
Apart from the artworks by Kerstin Brätsch and Adele Röder, DAS INSTITUT will also showcase a number of additional contributions from other artists as well, emphasising the extraordinary communications between individual talents that often result in meaningful works of contemporary art. Among them, there will be a film by a noted German fiction author and filmmaker Alexander Kluge, a site-specific sound work by Sergei Tcherepnin, a participant of MoMA's first major exhibition of sound art in 2013, a series of traditional Hawaiian Hula dances organized by Ei Arakawa, a Japanese artist who once made an exhibition on an ice-skating rink in New York, and a fragmented portrait of Kerstin Brätsch and Adele Röder by Allison Katz, a very particular contemporary painter.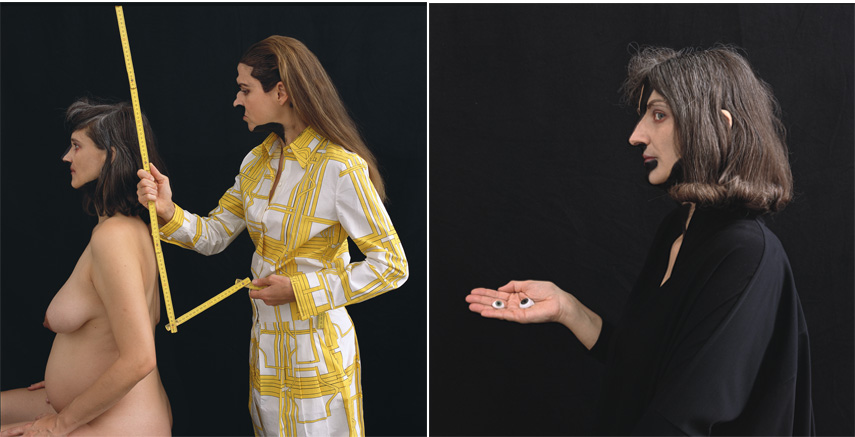 DAS INSTITUT at Serpentine Sackler Gallery
In a way, artists Kerstin Brätsch and Adele Röder will be present throughout the duration of the show – through traces of their own physical experience, incorporated into a number of works, such as the 2014 Am Sonntag Series or the 2015 Dark Codex, in which their faces and figures will emerge from the surface. DAS INSTITUT will be on view at Serpentine Sackler Gallery on West Carriage Drive in Kensington Gardens, London, UK, from March 3rd through May 15th, 2016.
Featured image: Am Sonntag (from When You See Me Again It Wont Be Me Series). DAS INSTITUT with Kathryn Sonata, 2015. Medium format slide projection, size variable. Photo Credit Kathryn Sonata. All images courtesy of Serpentine Sackler Gallery.