Shaq Loves People
The special program of the third edition of Expo Chicago, which was held from September 18 to 21, included the 15-time NBA All-Star Shaquille O'Neal as a curator. A show from the FLAG Art Foundation entitled "SHAQ LOVES PEOPLE" is the second collaborative exhibition between the two. The FLAG Art Foundation and the basketball legend Shaq worked together four years ago on an exhibit called "Size Does Matter." Glenn Fuhrman of MSD Capital LP, who also runs the exhibition space Flag Art Foundation, explains that the choice of the title came naturally. "Shaq loves people and everybody loves Shaq, so when we were thinking about a title, we said let's just go with that," Fuhrman said. This presentation is FLAG's second exhibition outside of its New York City gallery space and its first time participating in a contemporary art fair.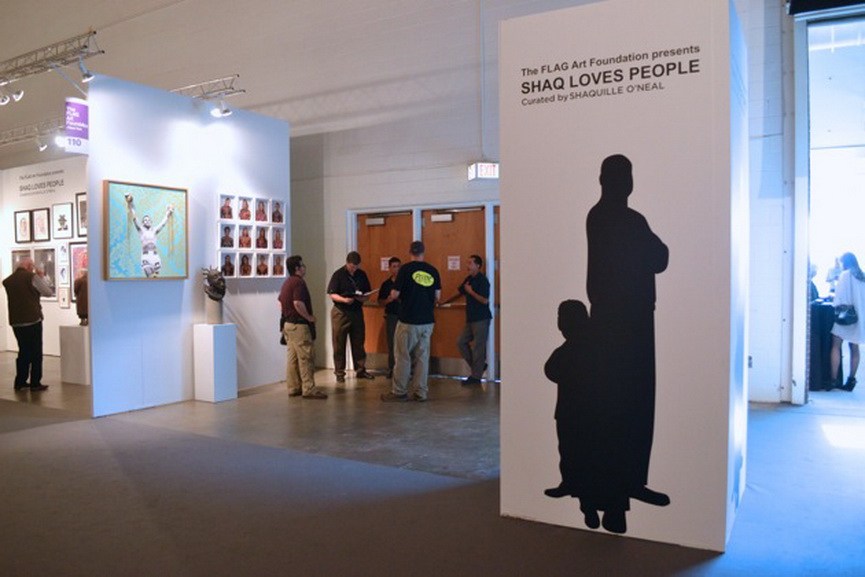 Personal Narratives
Along two dozen projects organized by museums, universities, organizations, institutions, artists, one booth at the Expo Chicago fair displayed in a vintage fashion portraits of people of various races, cultures, and ethnic backgrounds which Shaq selected from more than 1,000 candidates. The collection comprises works by both emerging and established international artists including Bruce Gilden, Dawoud Bey, Cindy Sherman, Kehinde Wiley among many others. Through a variety of media – photography, video, drawing, sculpture, and even currency – selected artworks challenge stereotypical notions of family and community, female beauty, power, and masculinity. It is interesting that the portraits were hanged at a height of 2 meters which is Shaq's eye level.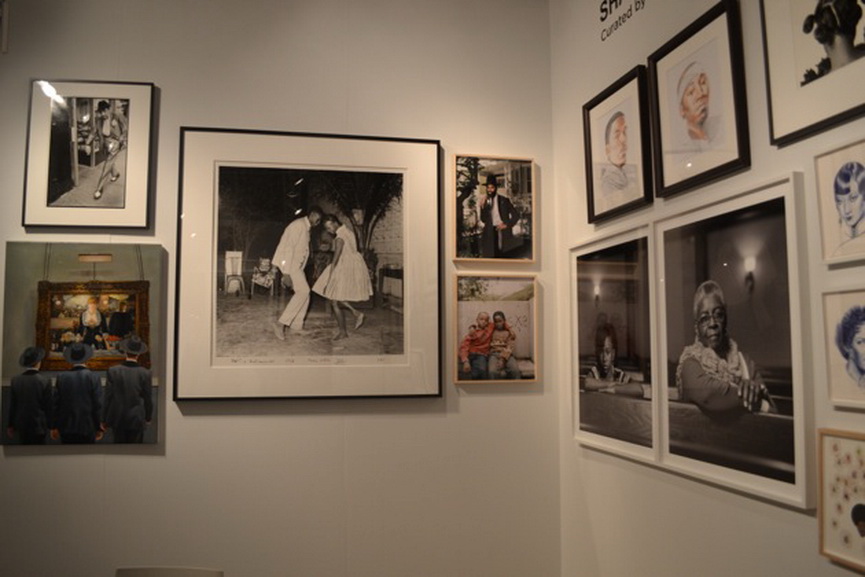 A Man of Many Talents
Along with his NBA accomplishments, Shaq has written an autobiography, starred in his own television show, released a certified platinum album, received his B.S. from Louisiana State University, an M.B.A. from University of Phoenix, and has graduated with a doctoral degree from Barry University in Miami, Florida. Shaq has also maintained an interest in the workings of the police department and has become personally involved in law enforcement in different capacities with many agencies. Shaq has appeared in several films including Blue Chips with Nick Nolte and the star vehicles Kazaam! and Steel, for both of which he also recorded the soundtrack albums. His recent reality television show Shaq Vs. features him competing against some of the greatest athletes at their own sports demonstrating yet again that traditional limits cannot contain him. He is that rare individual who is constantly looking to challenge himself. At this year's Expo Chicago Shaq's creative thinking widened for the second time with the "SHAQ LOVES PEOPLE" show, with him playing the role of curator and muse.