A Serious Art Addict: Shepard Fairey
Known for giving HOPE, for taking over of the most unapproachable of walls, the ultimate paster, printmaker, image inventor and influencer, Shepard Fairey is heading to Detroit for his first appearance in the (ex-) Automobile city after a decade. These 10 years have marked both Fairey's artistic path and Detroit's urban development, and when the two meet – we cannot expect anything other than a creative extravaganza.
For the show, next in the Printed Matters series, the celebrated artist will revisit some of his most memorable moments in print, while parallely creating the biggest mural in his career in the section of the exhibition called Public Matter. With a little help from our friends at Library Street Collective, a progressive gallery from Motown, we got Mr. Fairey to answer a few questions in an exclusive interview, revealing his feelings, thoughts and plans regarding the Detroit exhibitions, as well as hint about the mural. Well, sort of a hint.
Anticipating the gargantuan wall-work, we enjoyed this short and sweet conversation, as we trust you will too!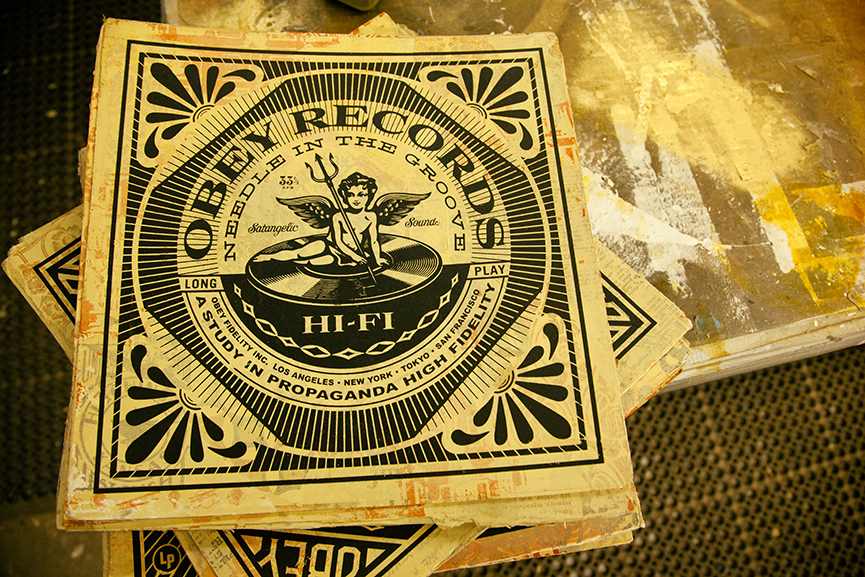 Widewalls: Coming to Detroit for the first time in 10 years, how do you feel about the art scene in the city and its development?Shepard Fairey: As a street artist, I loved Detroit when I was there because there were a lot of unused spaces to put art. It seems that in recent years a lot of artists have tried to find an upside to the economic struggles of the city by using derelict spaces for art. I'm friends with Tristan Eaton, Swoon and REVOK, who have all done great projects in Detroit and street art is being seen in a more positive light for its community and cultural contribution. I'm excited to come back and do bigger projects in Detroit, including my biggest-ever mural.
WW: Printed Matters exhibition series shows your enormous dedication to print and editions. How has working on so many prints influenced your creativity or perspective? Are you 'hooked'?SF: I'm definitely an art addict. I was depressed when I was younger and screen printing stickers would lift me out of a funk. It's very primitive and visceral, but I think somewhat universal to feel better when you are producing. I make prints for a couple of reasons – philosophical and practical; one, I put prints up on the street so I might as well screen a few on nicer paper to sell; but also, I'm a populist and I want art to be accessible whether it's free on the street or in an expensive print.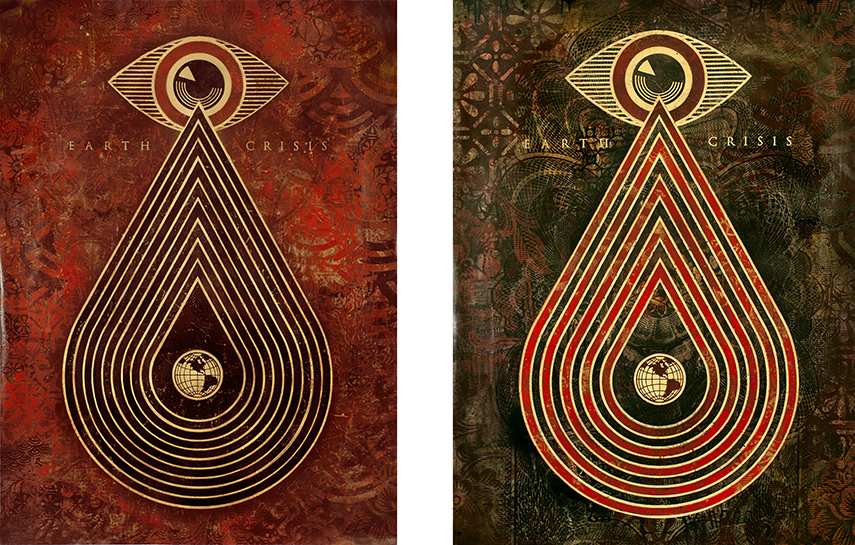 WW: The LSC exhibition coinciding with Public Matter, an outdoor show. Being democratic and useful, do you think that public, multidisciplinary art is where art is headed, in general?SF: I think that barriers between the art world and broader culture, or high and low, are eroding. I think new technologies have made it easier to be multidisciplinary as a creator of culture and multi-faceted as a consumer of culture. It makes sense for artists to embrace diversity within platforms and cultural niches that are available to them.
WW: Can you give us a hint what are you preparing for the Detroit mural?SF: It uses red and black. I come from skateboarding and underground music culture but I've also always loved fine art so whether my work is on a sticker, a poster, a t-shirt, a mural, or a canvas, as long as it gets to the audience, I'm happy. To me it's about the image, not about being precious about what it's on.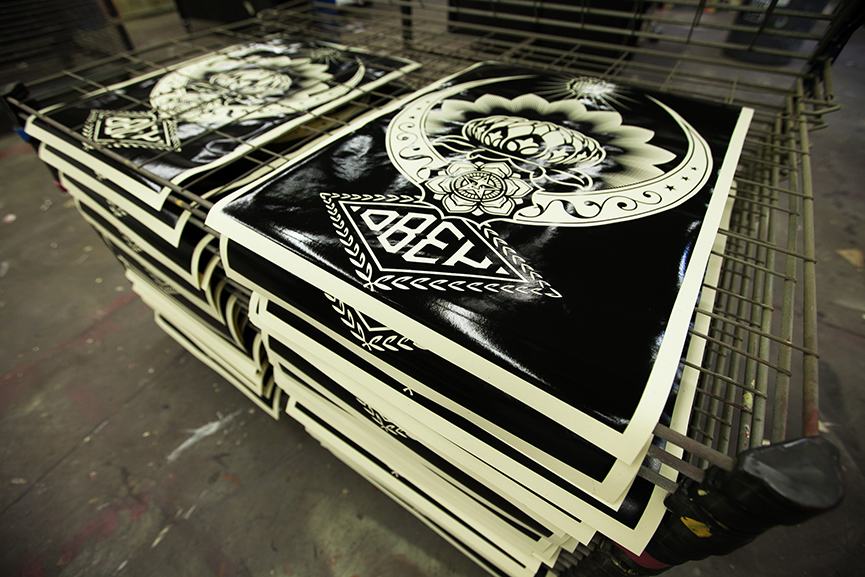 WW: After Detroit, what are your plans for the coming months?SF: I just finished a book called "Covert to Overt" which showcases my street, fine, mural art, and collaborative projects from the last 5 years that will be published by Rizzoli in fall 2015. I also have several public art and gallery projects, including a museum show in Malaga, Spain; murals in Berlin and Munich, Germany; and a show of new paintings at the Jacob Lewis Gallery in New York City in September.
With all the projects coming up, we are sure we will be repeating Shepard Fairey's name again, and soon.
Shepard Fairey Creation & Destruction Printed Matters Exhibition will be on view at Library Street Collective (1260 Library St, Detroit, MI, USA) from May 22nd, 2015 – August 15th, 2015. Visit LSC Gallery for more information.
Keep up with the urban scene and sign up for My Widewalls!