Shepard Fairey for Lawrence Lessig - Campaigning for Anti-Corruption Reform
A couple of weeks ago Shepard Fairey was officially charged with illegal tagging and malicious destruction of property in Detroit and ordered to face trial. Many would think that he doesn't have time for politics, or art, these days, but they may be mistaken. As the most recent statement on Obey Giant website tells us, he is pledging his support to Lawrence Lessig's candidature for president, inviting the others to do the same and donate to his campaign. The fundraising is expected to end on the Labor Day on September 7th.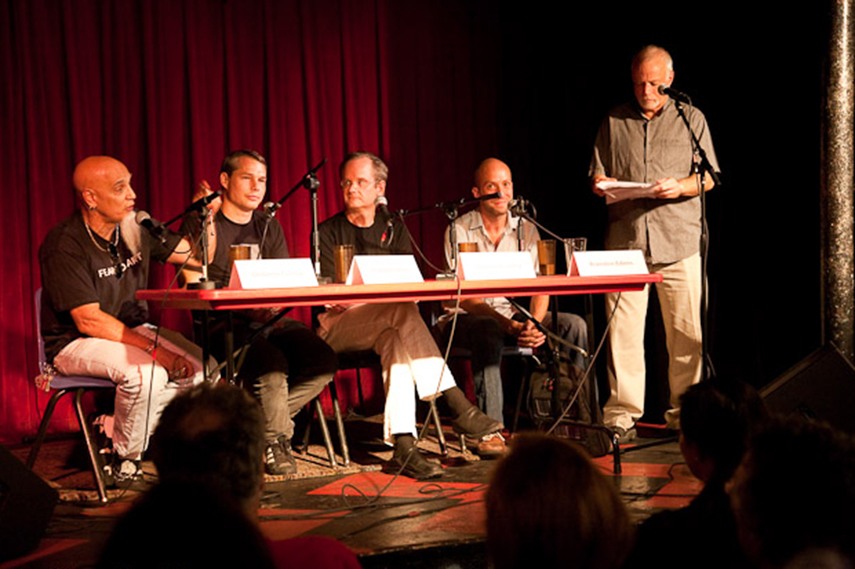 Restoring Democracy with Lawrence Lessig in 2016
Shepard Fairey just recently placed a call-to-action message on his website which goes as follows: "There are 4 more days left to donate to Lawrence Lessig's campaign to hit $1 million and take meaningful steps toward anti-corruption reform. Lawrence Lessig is fighting for our equality as citizens by restoring voting rights and changing the way campaigns are funded. Help him restore democracy by contributing to his campaign. The time is RIGHT NOW!" As you probably know, American scholar and political activist Lawrence Lessig is joining the race for the presidency in 2016 elections, promising to restore democracy by fighting corruption and reforming the campaign finance system.
"Making Art and Commerce Thrive in the Hybrid Economy" at NY Public Library Video
Shepard Fairey – Politics and Presidential Campaigns
The work of this American street artist has always been rooted in politics and activism. As a public artist he often commentates on social and political problems and he is not unfamiliar with engagements in presidential campaigns either. One of his most iconic works, the Hope poster, was made in support for Obama's candidacy in 2008, and we may debate on its impact in forming the public opinion. However, when asked this year whether Obama lived up to the expectations, the artist's answer was negative. Lawrence Lessig is the next political figure American artist is putting his trust in, believing that he will be able to restore voting rights, fight for equality, against corruption and implement campaign finance reform. The Citizen Equality Act is the main focus of Lessig's campaign, and he said on various occasions that, if elected, he will resign the office once his primary goal is achieved.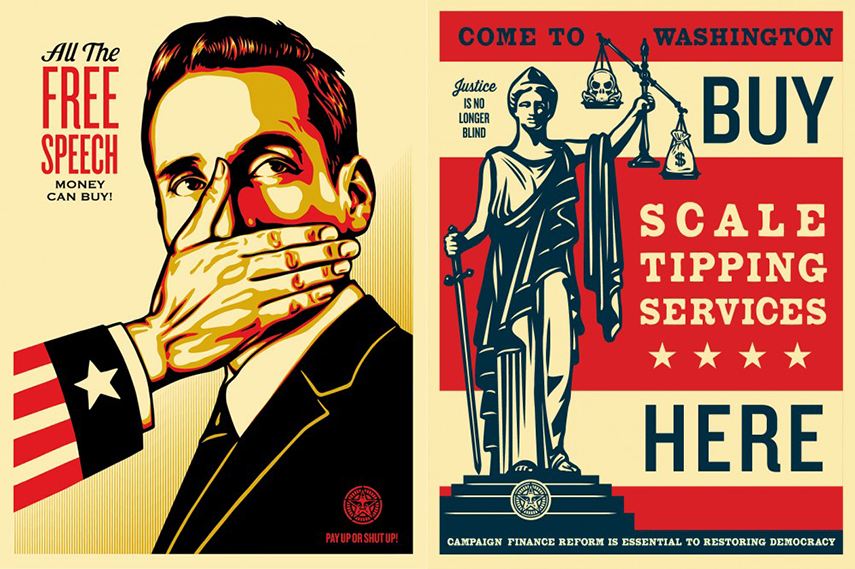 New Art Engagements
One of America's most prolific street artists is determined not to be discouraged by the recent events following his trial. One way of keeping the spirits up is to continue his artistic practice and there are definitely some interesting artistic engagements which will thrill his admirers during the month of September. As you already know, the exhibition of his new works starts on September 17 at Jacob Lewis Gallery in New York and the artist will also participate in the Mana Urban Arts project creating a 140-foot-wide wall at Mana's Ice House, a former ice factory located near the Jersey City entrance to the Holland Tunnel as well as the artwork which will cover 60-foot-wide billboard atop one of Mana Contemporary's buildings overlooking the Pulaski Skyway.
New thoughts on arts and politics? Share them on our Facebook Page!
Sign up for My Widewalls and stay in touch with the latest news from the world of art!
Featured image:
NY Public Library Panel. Photo credit Peter Foley via Flickr