Showbiz and Art in 2014
You think that using terms "showbiz" and "art" in the same sentence seems inappropriate? Well, think again. Even though the two words by definition could even be considered antonyms, somehow, in the last few decades, they seem to have gotten closer more than ever. The "light entertainment", as showbiz is sometimes being referred to, has moved a lot since its humble beginnings where entertainers were doing only what was expected of them and what they knew best. However, the times have changed and the fast progress of technology has transformed the way we approach work, everyday life, and it has facilitated our access to information teaching us about many new things. This being said, it is easy to conclude why this is the time when everyone feels they can do anything and why many industries and jobs have permeated. In the year behind us, the impression was that the border between the world of art and celebrities has never been more fuzzy. With all the unusual, shocking and entertaining collaborations that some of the world's biggest art names and most popular showbiz names have done in the last twelve months, we think it's only fair to look back at the ones that attracted the biggest media coverage.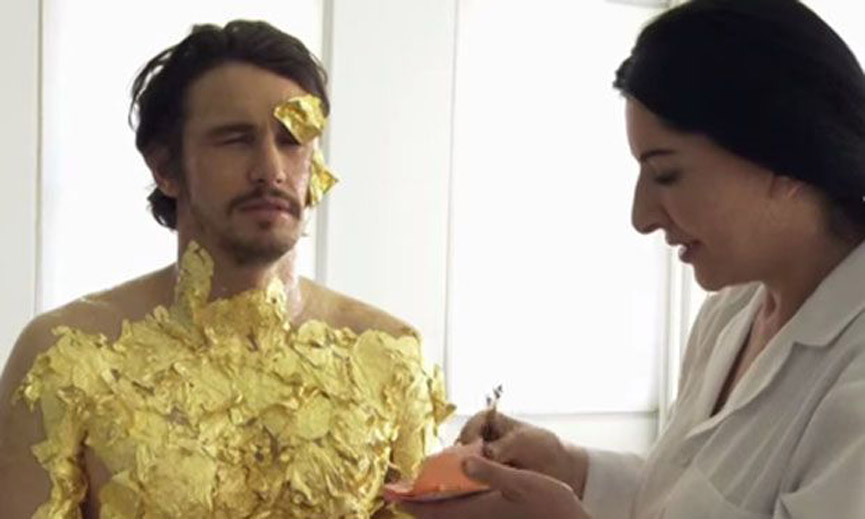 Art Is "In"
What is so alluring about the art world that everyone yearns to be a part of it? It seems like a strange inversion has taken place in the flow of fame. While most artists have always been in an uncomfortable place when it comes to the question of fame, celebrities of the new era are trying very hard to get into this world, as some kind of quality approval. Is it because of the multidisciplinary nature of our lives that awakens in us a desire to experiment, or it only represents an attempt for semi-talented rich people to gather more public attention? Whichever answer is the right one, the fact is that celebrities love art, for whatever reason. The latest example that confirms this statement is Usher's participation in the Art Basel's installation that left everyone shocked. Whether staged or not, and regardless of the fact that it wasn't the rapper who was making the art, the images from the event flooded the Internet and – guess what? The day after everyone knew about the young contemporary art gallery from New York.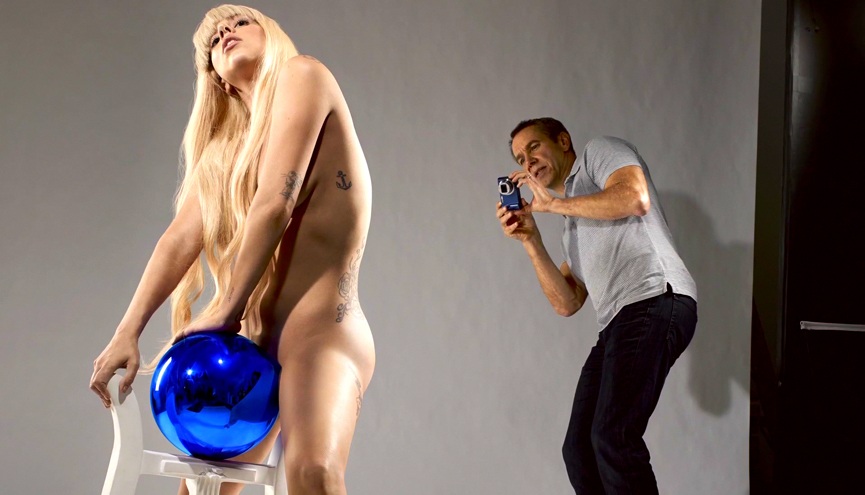 The Day When Jay Z Met Marina Abramovic
Imagine two giants from the showbiz and art world colliding in one mutual project. This happened in July, when probably the biggest art name in performance art, Marina Abramovic and the hip hop mogul Jay Z decided to join forces in one performance, where Jay Z rapped for six hours in front of a selected audience and Abramovic was a part of it. Some called the "Picasso Baby" event "the day when performance art died", others "a new trend in art" but it was a perfect example of the two major stars in their fields taking up something that's maybe not completely an art performance and probably not a rap concert, but it definitely had elements of both.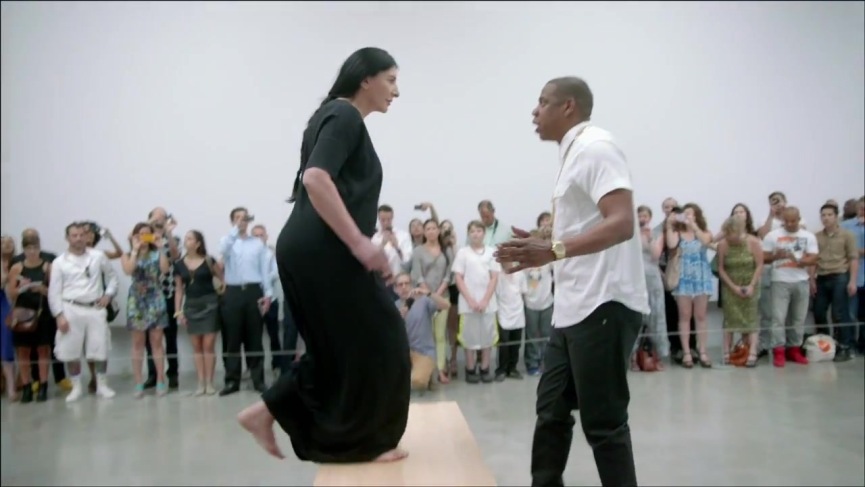 Miley's Dirty Hippie
Just like Jay Z, his much younger and definitely wilder colleague from the music world, Miley Cyrus, has expressed the desire to have her own exhibition. Even though this move shouldn't be that shocking if you've seen at least one of her latest music videos, the objects of Cyrus' exhibition of sculptures were unimpressive, to say the least. The "Dirty Hippie" show featured tiny teddy bears, party hats, pineapple and other found objects. The sculptures were made over the course of two and a half months, as the artist said, as a form of psychological therapy. V Magazine described Cyrus' new collection of sculptures as "taking a bunch of consumer detritus and making symbolic, ceremonial objects out of it." Whether you're loving it or not, Cyrus was undoubtedly right when she said that "money can buy you a bunch of shit to glue to a bunch of other shit…"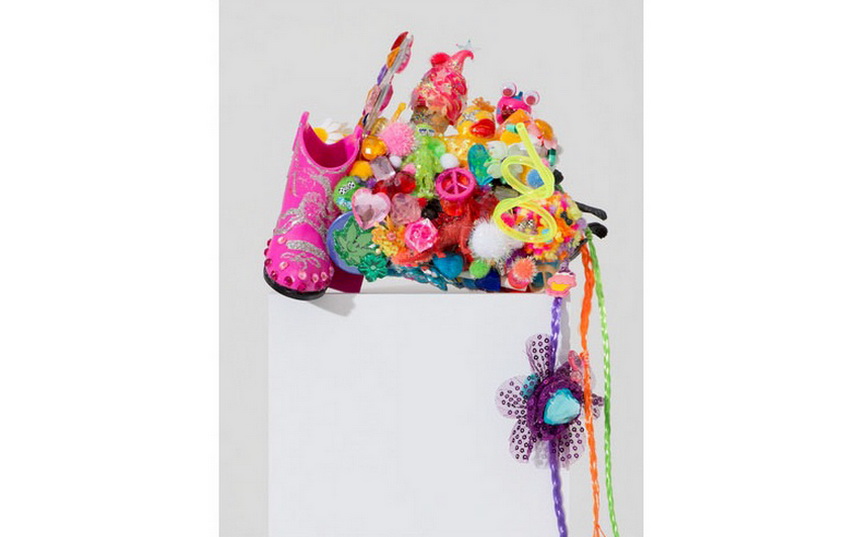 Pharrell Teamed Up With KAWS
Saying that this was one "happy" year for Pharrell Williams is clearly an understatement. Not only he had a number 1 single across the globe and became a style icon by rocking that unreasonably big hat, Pharrell also managed to launch his own fragrance entitled "GIRL". However, this wouldn't make it to our news if it was only to the fantastic business skills of Mr. Williams. Released by Commes des Garçons online at Dover Street Market today, August 28and in-store in London on September 1, the signature scent featured a design made by the popular urban artist KAWS. A unisex fragrance in a striking package is the first scent from this music hitmaker and since KAWS has done an amazing job, it won't be his last, for sure.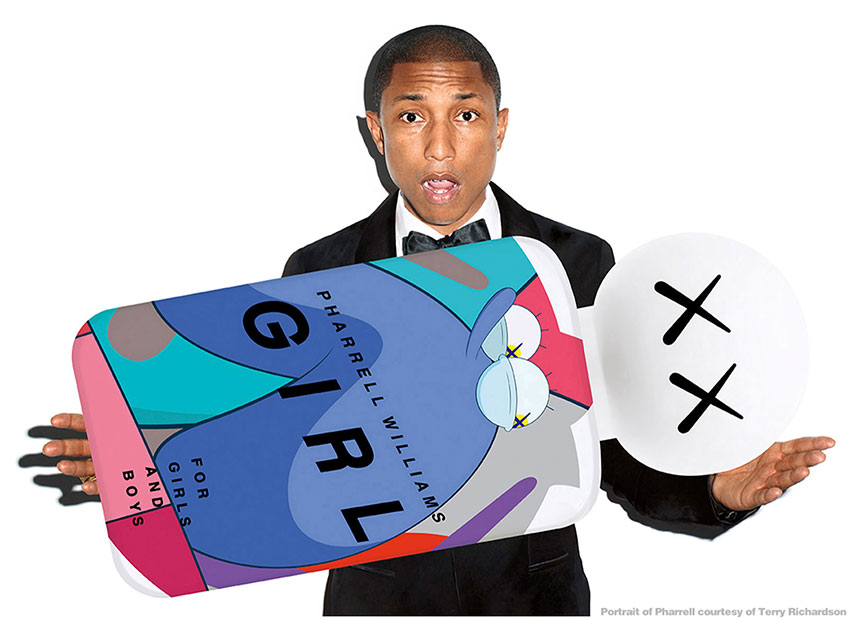 Celebrities As Collectors
What do Drew Barrymore and Swizz Beatz have in common? On first sight probably nothing, but in reality, both of the stars are proud owners of fantastic art collections. Even though she was introduced to most of it thanks to her husband, an art consultant to the Hollywood and Silicon Valley sets Will Koppelman, Barrymore soon became a passionate art enthusiast herself. If you would walk into one of their homes in LA or New York, you would see pieces by John Baldessari, Raymond Pettibon, Brigitte Waldach or vintage Karl Lagerfeld (photograph). Her colleague in collecting, American hip hop artist and an entrepreneur Swizz Beatz owns an impressive art collection on which many envy. One of the biggest collectors of the work of Basquiat has in his home numerous top-selling artists like KAWS, Ernie Barnes, Keith Haring, Damien Hirst, Cleon Peterson, Phil Frost, Erik Jones and others. However, Swizz also enjoys discovering new art stars, like the 13-year-old street artist Skyler Grey, which is understandable since his work was compared to Jean-Michel Basquiat's. Swizz even hosted and curated an exhibition entitled "The Dean Collection" as a part of this year's SCOPE Miami Beach that ended two weeks ago.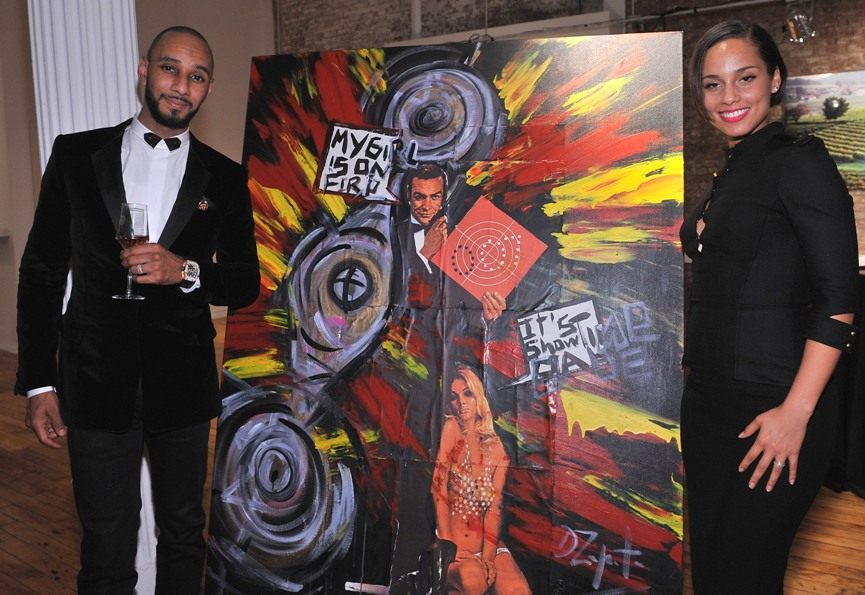 Is The Art World Exclusive?
Despite the blurred lines between art and showbiz that we're so intensively a part of, it seems like the biggest problem about it is that artists feel invaded. But, if the art market provides a place for everyone who dares to enter the chaotic world of art, why would anyone oppose? Ultimately, what is a definition of an artist? The platform is the same for everyone and all comes down to the talent and quality of a person, however you call it. Or, as the artist Matthew Weinstein said in an interview for Vulture, "Art has never been more arty. Much of this abstract painting looks so much like art, it's as if the message is, "We don't need you anymore, pop culture, we are art; we are going to go all Greenberg on you." Of course there is no more pop culture. Everyone is now an artist. Just not everyone is a good artist."
If you want to read more content like this, sign up for My Widewalls for free today!