Sickboy at STROKE
Widewalls is exhibiting at the 5 year anniversary of STROKE Art Fair
, opening April 30th. With us we bring to Munich the incredible
Sickboy
. The British urban artist will be curating the
Widewalls Collection
in 'Haus 3' and showcasing an illuminated sculptural show entitled "optical dillusion" for the first time. The expectations are high and our anticipation could not be greater. The same goes for the curator. Although Sickboy has curated exhibitions in the past this will be his first selection from a collection as well as his first appearance as a curator in Germany. "I am looking forward to it," says Sickboy, and so are we. Equally exciting will be the debut presentation of three light boxes. We don't want to spoil it too much, so come visit Widewalls and Sickboy at STROKE. Stay tuned for a teaser video that Sickboy will release on Wednesday. We'll keep you updated.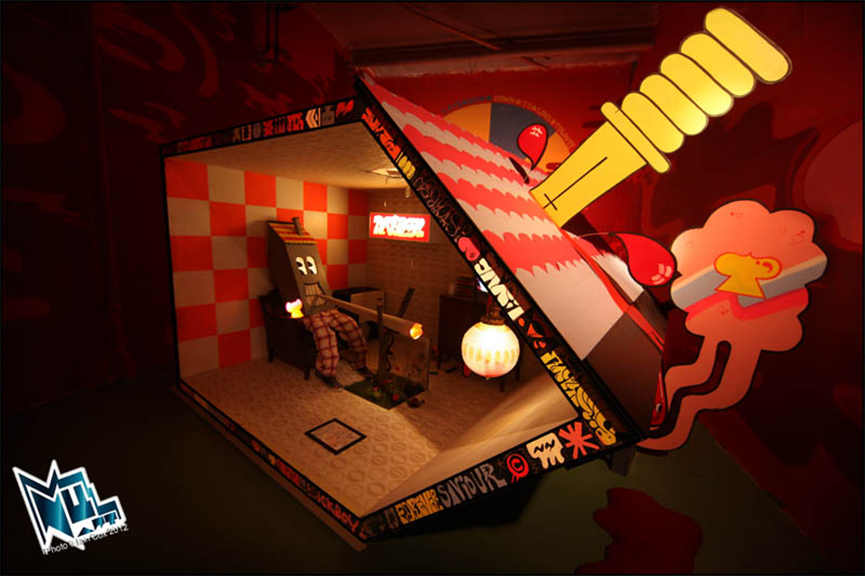 Q&A – Sickboy
Widewalls: What are your expectations for STROKE?
Sickboy: I believe it's going to be a huge success. Not only was I able to curate from a great selection of artwork, I could also bring some new artists to the show. Works by Max Rippon, Zosen and Word to Mother will be exhibited alongside the Widewalls Collection at STROKE. These guys really inspire me. And since I have been working out of Barcelona in preparation for my London solo show this summer I wanted to bring some Mediterranean flavour to the table of painterly delights.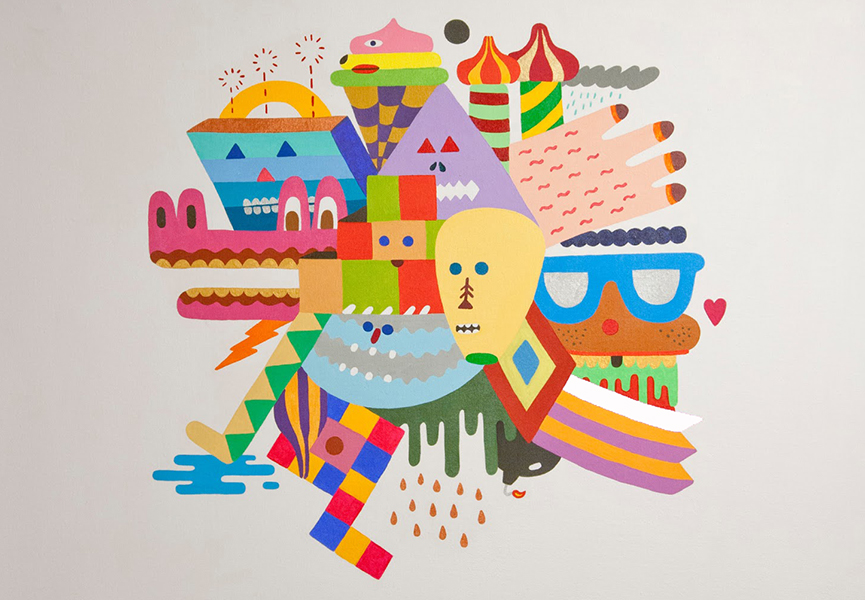 W: What are you most excited about?
S: Turning the lights on, and dilluding some retinas
W: So you will be installing and turning on your light boxes. Can you tell us a little about them?
S: Over the last couple of years I have been merging my paintings with complex installations. I created the first installation for the 'Mello Diorama' show at Shooting gallery San Francisco and then in 2012 a larger installation at Nuart in Norway These pieces let me experiment more with bringing symbols, characters and logos, I use as part of my visual vocabulary to life in 3-D form. For this series I decided to create a series of pieces specifically using light. And the whole time old fashioned illuminated signs from fairgrounds have been a driving force behind this particular install.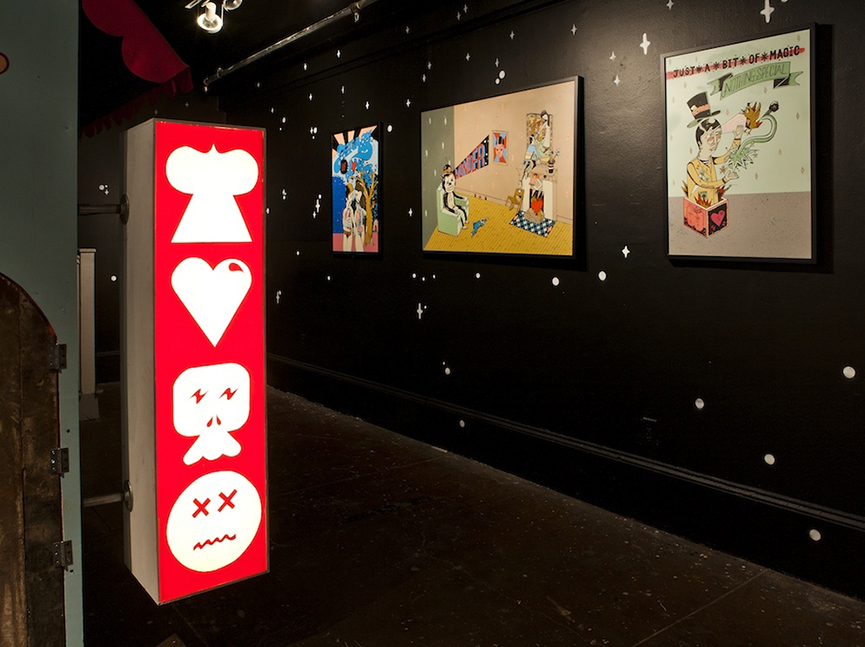 W: What materials are the light boxes made of?
S: There made from powder coated metal with precision cut Perspex There are also some LED-light elements, I have also been working closely with some of the best model makers in the UK. Anyway…. I don't want to tell too much. Keep a look out for the video I'll release on Wednesday. Your questions will be answered then 🙂
W: We can't wait. Thank you very much and see you at STROKE.
S: Cheers mate. See you in Munich.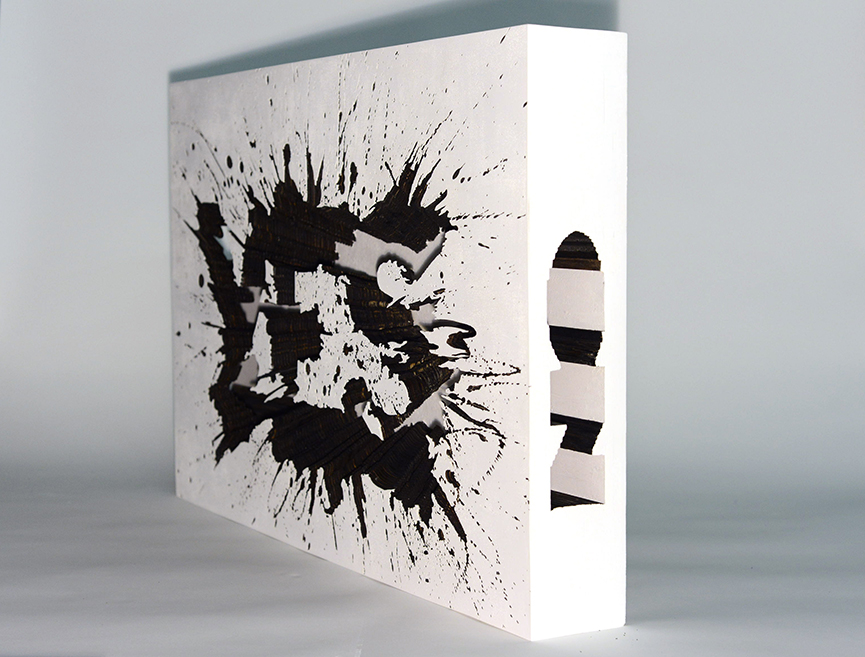 About Sickboy
A leading artist to emerge from Bristol's infamous graffiti scene, Sickboy's humorous work has cemented his place in the upper echelons of the British street art movement. He is one of the first UK artists to use a logo in place of a tag, and his red and yellow street logo known as 'The Temple' can be seen on walls and wheelie bins worldwide. Sickboy has built up one of the largest bodies of street art works in UK history. His work hit the big screen recently in Banksy's Oscar-nominated film, Exit Through the Gift Shop, and he is tipped by the leading financial press as one of the movement's most bankable artists. His temples, slogans and audacious stunts – including the caged heart installation dropped outside the Tate Modern in 2008 – have landed him global recognition.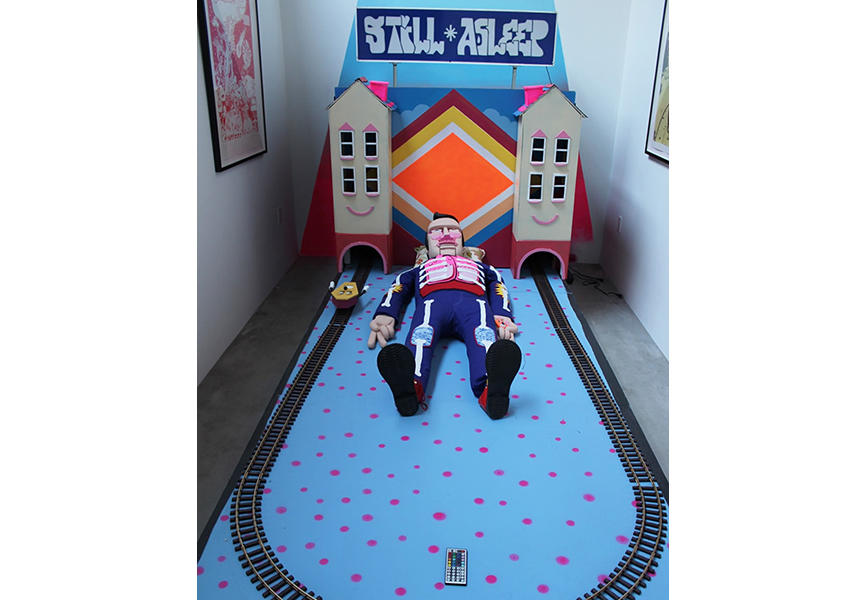 Sign up for free to My Widewalls, and learn more about your favorite artists!