Sickboy Conquers France At Le Feuvre
Paris based Galerie Le Feuvre have announced a new solo exhibition by acclaimed UK street artist Sickboy entitled Supernature. Supernature will be the first solo exhibition by Sickboy in France showcasing his studio based works that seamlessly combine the worlds of fine art and street art in a new series of paintings that explore elements from both the city and nature that the artist has collected, found or remembered from his travels. The wonderfully chaotic and colourful creations in this new solo exhibition by Sickboy offer a glimpse into a supernatural world that allows the viewer to create their own stories amid the landscapes inhabited by a range of crazy looking characters. Galerie Le Feuvre, which specialises in showing urban contemporary art has presented a number of outstanding exhibitions including Now by Stohead, Graffiti Painter by Smash137 and the recently finished See You Soon Like The Moon by art duo Ella and Pitr.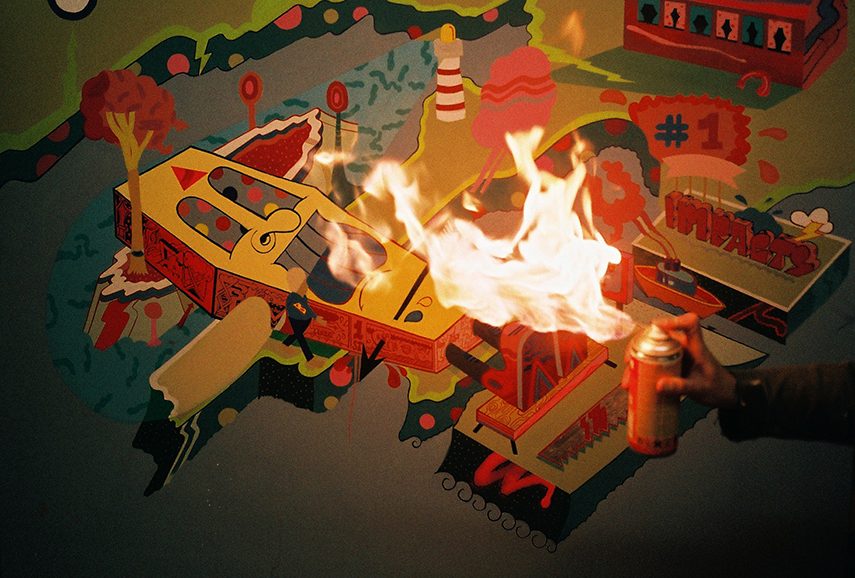 New Solo Exhibition by Sickboy
The new solo exhibition by Sickboy will see the UK street artist conquer France with his own unique personal worlds created within his paintings that are comprised of memories from natural and urban environments that are collected wherever he goes. The chaotic and colourful creations to be found in the solo exhibition Supernature at Galerie Le Feuvre all came to life from what Sickboy calls his personal references material, all those elements from both the city and nature that act as a starting point for the compositions. Although these compositions can appear chaotic and sometimes psychedelic, it is obvious that they are carefully constructed and thought out, for example the use of signs and symbols can make the narrative more or less complicated while the placement of lines and forms can heavily influence how the painting is read. The works in the solo exhibition Supernature offer a portal into a vibrant mind and a fantastical world where random body parts compete for space with pyramids and flowers while a coffin shaped figure and ships regularly appear in some form. Check out more Sickboy treasures in Sickboy's Treasure Hunt Begins and The Eternal Sickboy.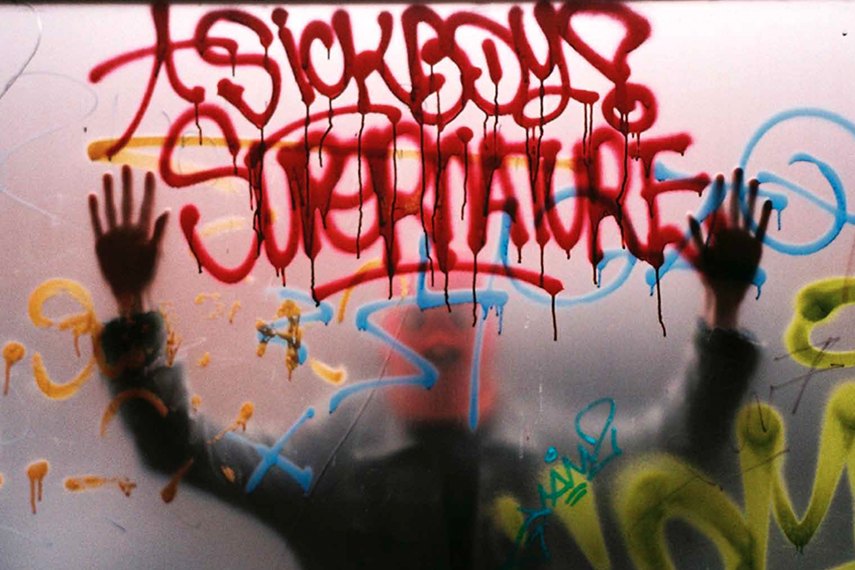 The Supernature of Sickboy
UK street artist Sickboy states in the information for his new solo exhibition Supernature that 'Viewing art, painting art and experiencing art is all a supernatural experience'. This is certainly true for the first solo exhibition of Sickboy in France, where the UK street artist has created a fantastical world that he feels shares with the viewer the choice of psychedelic chaos or relaxation depending on how one reacts with the imagery. What Sickboy does so well in his new solo exhibition Supernature is capture the energy of his street artist roots that can be found in the style of painting and incorporated elements such as graffiti writing and combining that with the aesthetics of fine art based studio work that have resulted in a remarkable set of works that reveal his artistic world for all to see. A trip to the new solo exhibition Supernature to get lost in the mind of Sickboy is a must do thing if you are lucky enough to be in Paris during this exhibition. For more psychedelic offerings check out Kenny Scharf in Cosmic Cavern and Spaced Out: Migration to the Interior.
Supernature, the new solo exhibition by UK Street artist Sickboy, opens at Galerie Le Feuvre, Paris, on 12th March, 2015 and runs through until 11th April, 2015.
For more Supernature action sign up to My Widewalls today!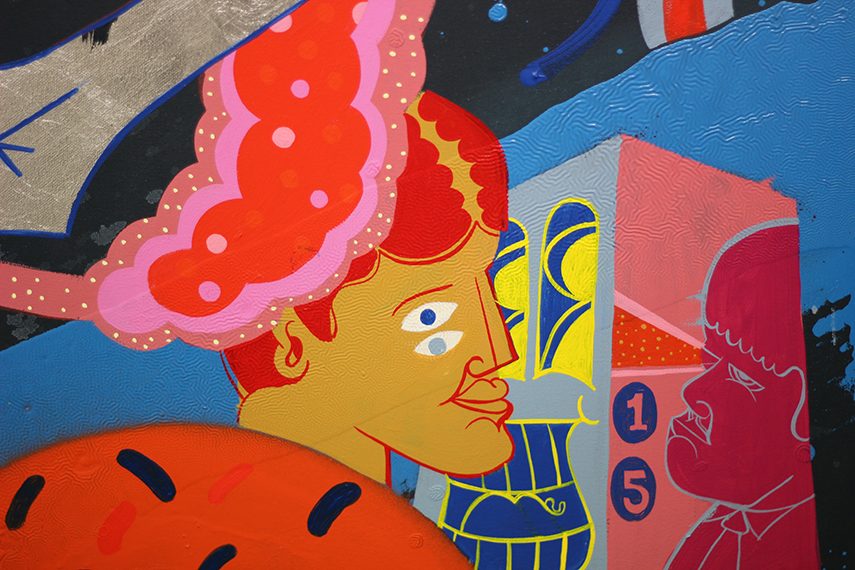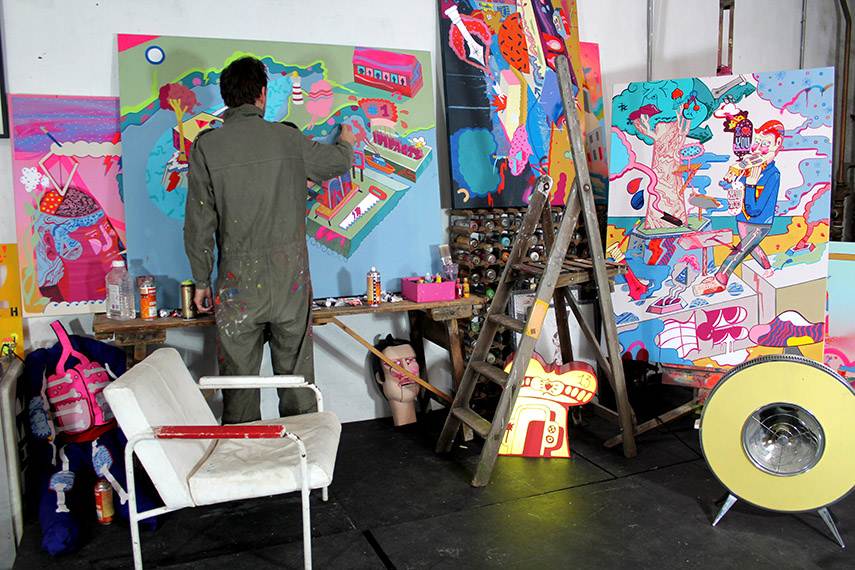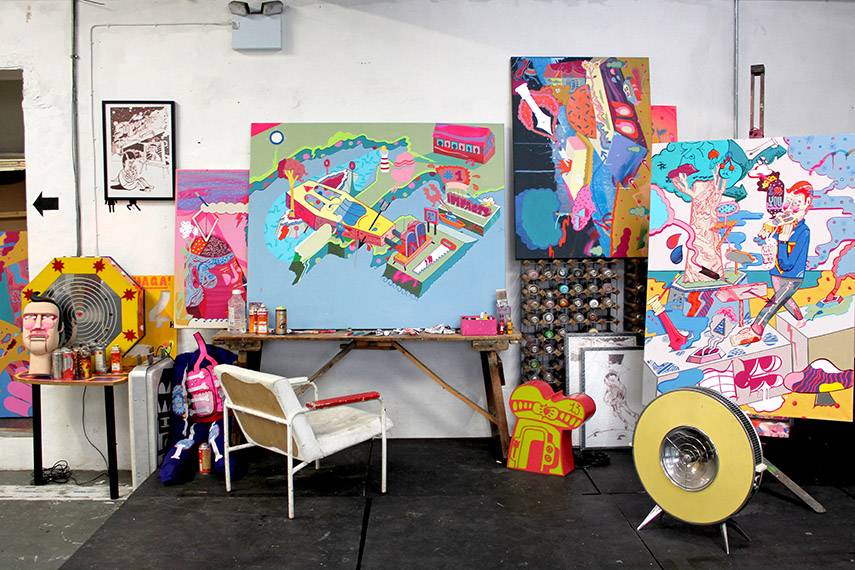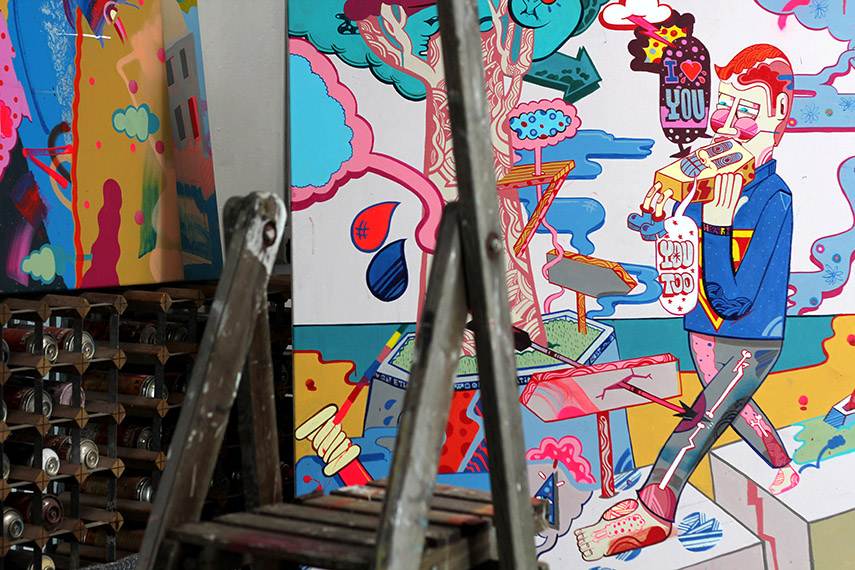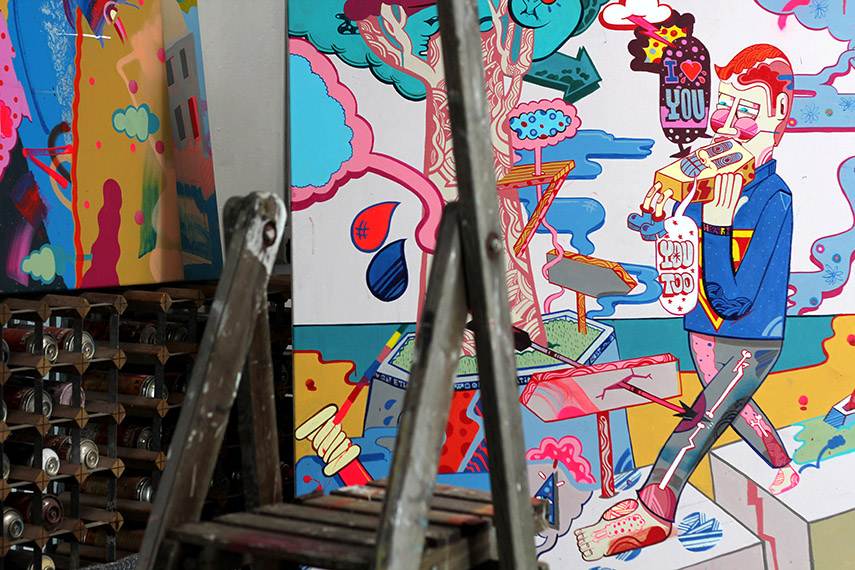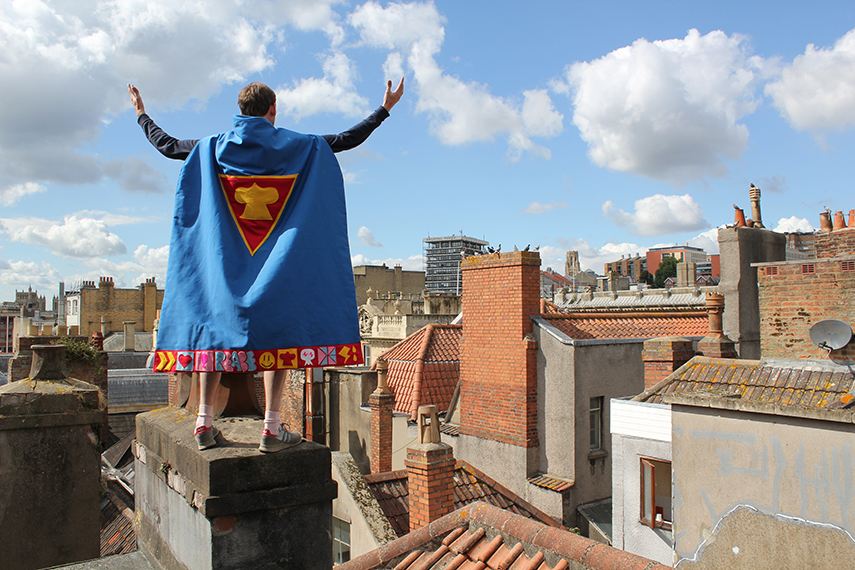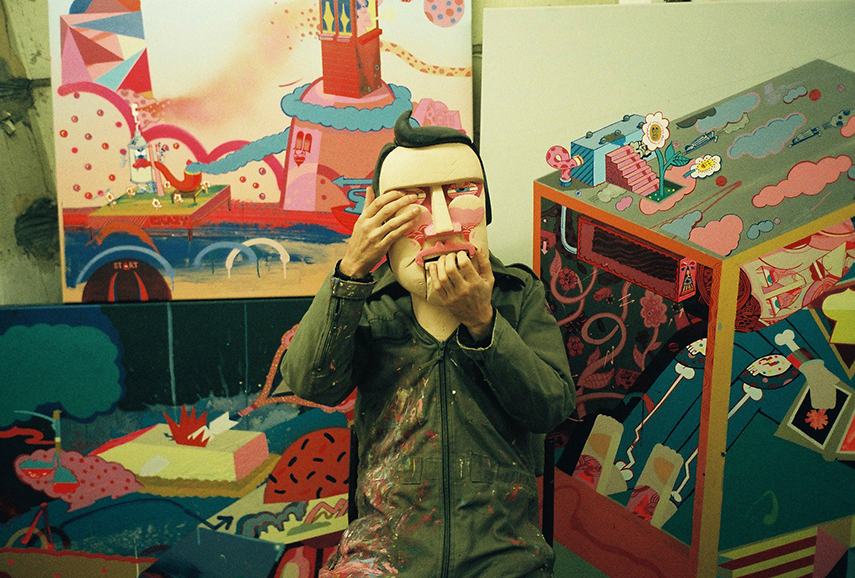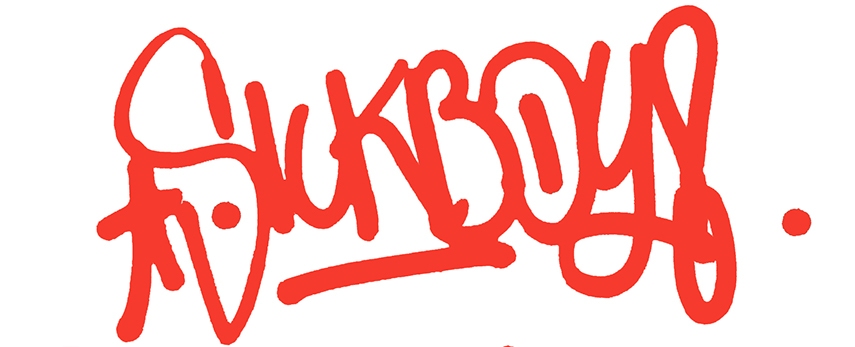 All images courtesy of Sickboy & Galerie Le Feuvre.
[mc4wp_form]