Optical Delusions: 15 Years of Spraying
Widewalls is proud to present the latest ingenuity of British urban artist Sickboy
. As a tribute to 15 years of spraying around the globe, Widewalls and Sickboy have created the sculpture series Optical Delusions that use images from the artist's visual vocabulary. The light sculptures come in three different forms and in varied editions. Famous Sickboy images like the 'Temple' tag, the 'Three-Eyed Heart' or the exclamation 'Lovers' come to life in 3-D form. Stay tuned for for the release on May 15th at the Widewalls Online Shop.
Art Installations
Over the last years Sickboy has experimented with art installations at the most renowned galleries and urban art festivals. For 'Melo Diorama' at Shooting Star in San Francisco, Sickboy created the model railway of death. At Nuart Festival in Stavanger he built a large stoner house. Now Sickboy has created three illuminated art installations as collectibles. Each piece is signed, numbered and extremely limited.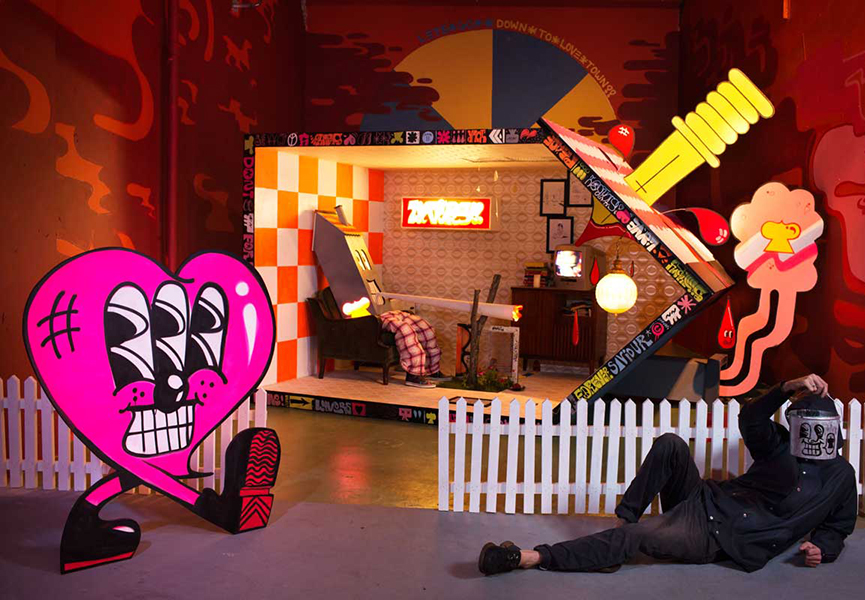 The Myth of a Temple
Sickboy has been painting this red and yellow icon since 1999. He chose the McDonald's colors because they provoke a pleasant feeling. Inspired by architecture of Gaudi in Barcelona he decided to take the temple shape to depict the most beautiful form of architecture in the most run-down areas. This tribute to architecture and urban life is celebrating his 15th anniversary with this light sculpture.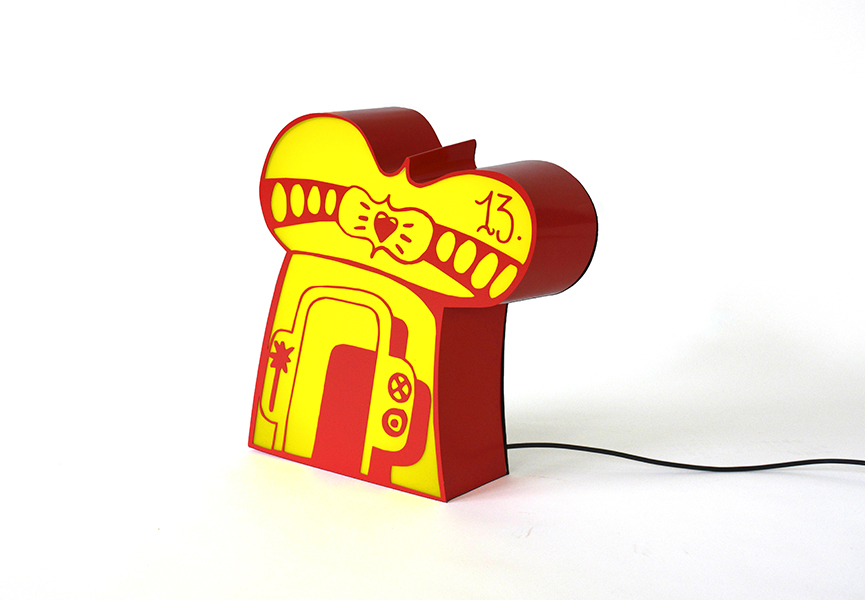 The Story of the Heart
The heart is inspired by some of the Sickboy's favorite artists like Keith Haring and Robert Crumb. His continual morphing and referencing of late pop and surrealist masters bring meaning into a current context. The images find a new expression form in Sickboy's work.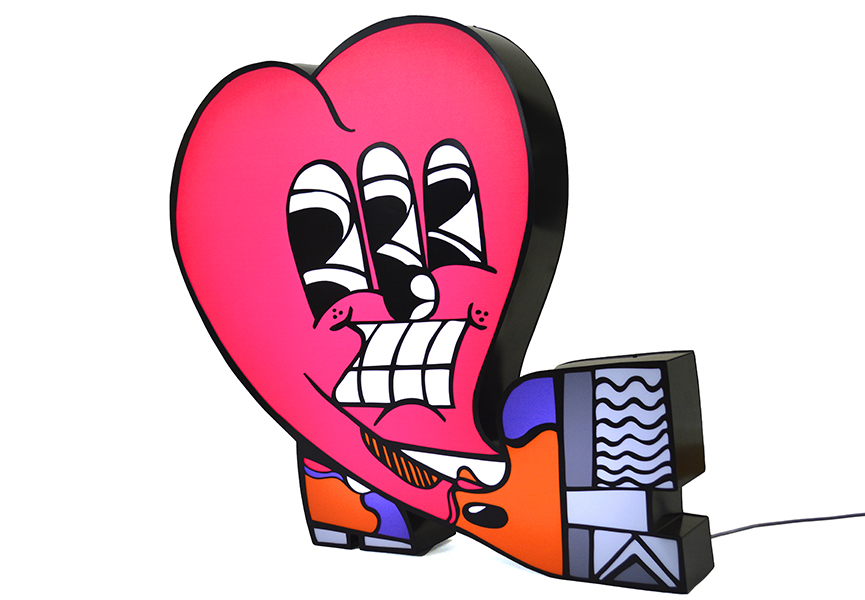 How they became Lovers
Amongst the expanding visual tools of the artist, there exist words that are repeatedly used in Sickboy's imagery. The word Lovers is one the artist's positive expression forms he uses most frequently. "Lovers" also references to Sickboy's love for soul and disco.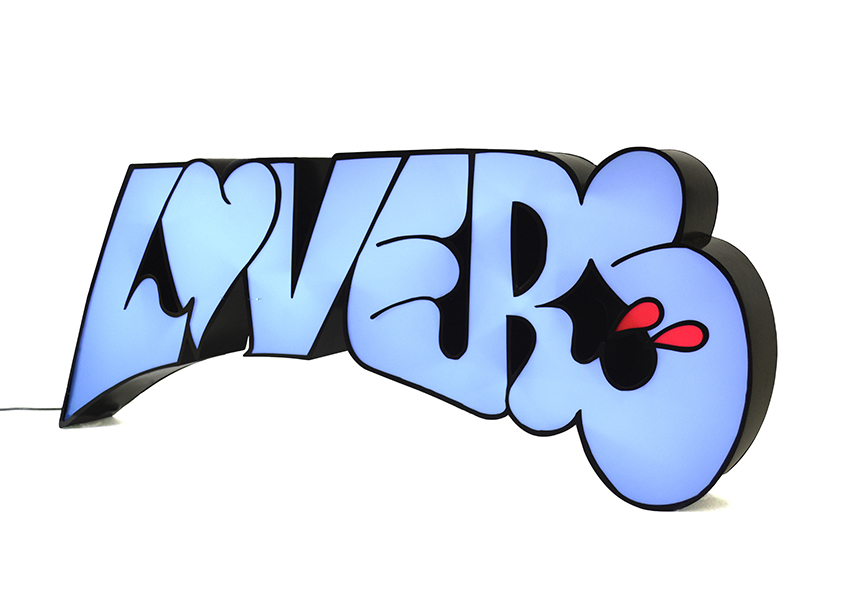 For sales inquiries please contactus at: info@widewalls.ch
Sign up for free to My Widewalls, and be informed about upcoming exhibitions!