Sickboy's Treasure Hunt Begins!
One of the forefront Outsiders of Bristol, Sickboy, is having his inaugural exhibition at the London chapter of the populistic Lazarides space. His Make It Last Forever is bringing new abstract work, an intriguing spatial installation and a very special activity – A Sickboy Treasure Hunt! Annunciating the exhibition, the Treasure Hunt will lead off the Sickboy month at The Outsiders on Friday, July 18. Treasures will be hidden in a network of secret locations – five recognizable Sickboy coffins, filled with artistic ephemera, stickers, original sketches, and other artist related trinkets, all signed and numbered by their creator, entombed around London. The X-spots will be marked by the Sickboy temple flag, while maps with marked goals and instructions on treasure claim will be issued tomorrow morning. All interested London urban art lovers and Sickboy fans ought to watch the special page on The Outsiders site for fresh info! There's word [metaphorical] shovels will be needed…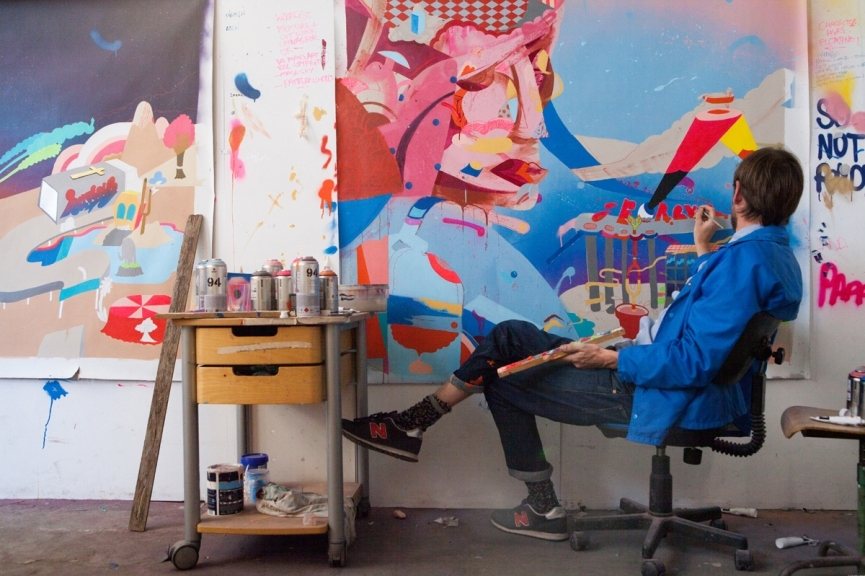 Catch Your Coffin
Lucky breakers who dig up the Sickboy treasure will become owners of hand-made coffin boxes filled with precious items collected by the artist. Thus, they will not only add another amazing objet d'art to their collections, but also take a glimpse into the world of the street artist on a completely different, personalized and intimate level, rendering the literally found objects – priceless!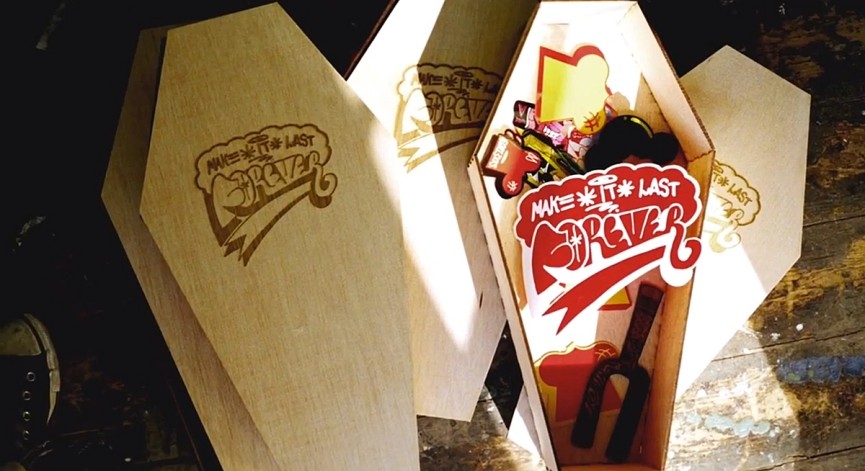 Make It Last Forever
Treasure Hunt will soon be followed by the opening of Make It Last Forever, a coherent contemplative series recently conjured by Sickboy between his London and Barcelona studios. Novel body of work focuses of emphasis of passing moments, by capturing them in time, like glimpses of what occurs, but is never remembered. His comprehensive iconography and contemplated compositions make way for an abstract component, retaining the surrealism of his intense expression. A maturity in Sickboy style is coming with fanfare, idiosyncratic as ever, in a coherent body of work created in different media. Moving his activity into the studio and exhibiting it in a gallery, Sickboy succeeded in retaining his ideology and curiosity, creating works that correspond completely with messages he delivers in the street.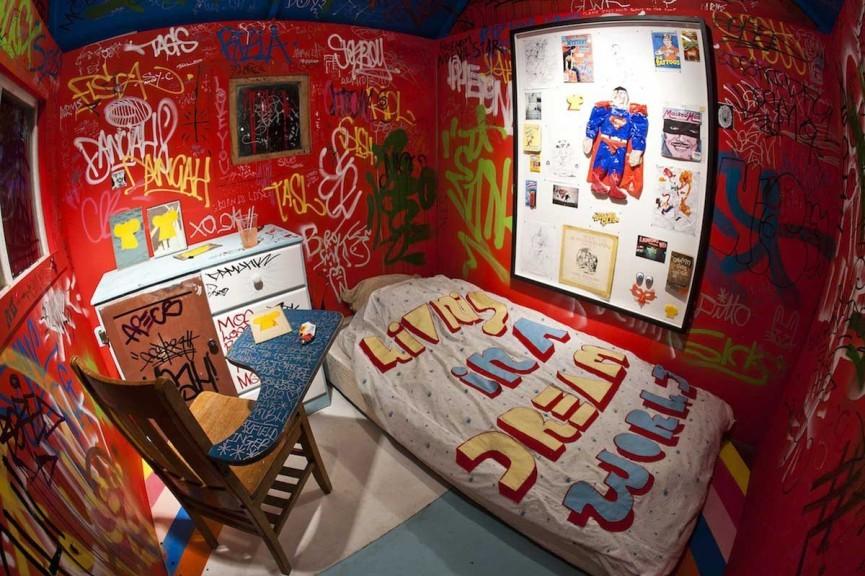 Sickboy Prized Possessions on Display
To top off the childishly exciting event, Sickboy is preparing a kaleidoscopic installation in the gallery basement. His recurring iconography will all still be there, from the superman sculpture, to the temple shrine, arranged in an almost scientific setup inspired by Natural History museum. Correlating the exhibition with the special gifts put in the Treasure Hunt coffins, the artist will display his own prized possessions, from flyers and souvenirs, to embroidery and collectables. The upper gallery floor is reserved for canvas pieces, introducing universal Sickboy visions, inspirited with his mementos, in an array of contemplative narratives, invented subjects and trippy realms.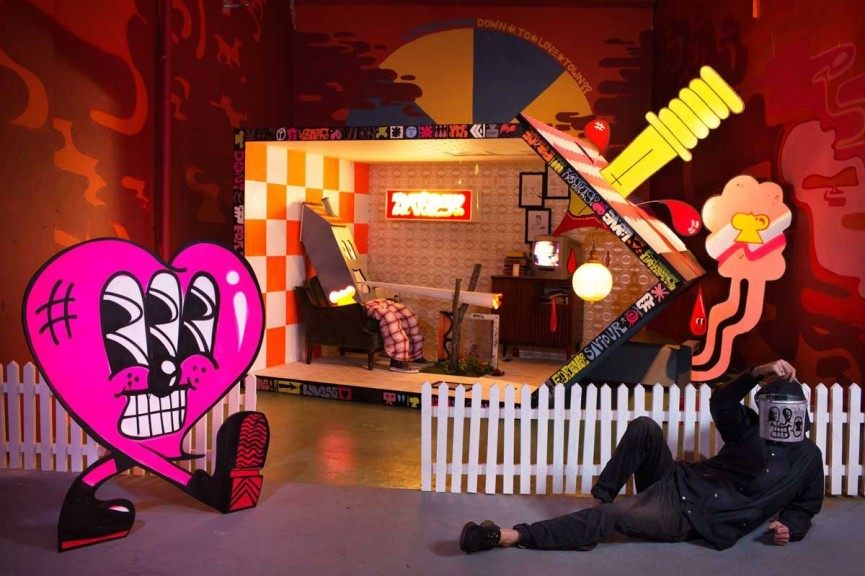 Sickboy Legacy
The Outsiders exhibition, introduced by Treasure Hunt, is the artist's cheer of love for his trade, his artistic journal and an announcement of his legacy. Transiency, short-term meanings, hastiness of living are all frozen within Sickboy's subversive style, pointing out the essence of human desire to Make It Last Forever, from an entirely unexpected angle.