Amalgamation of Anthropomorphic and Zoomorphic in the New Simen Johan Exhibition at Yossi Milo
If you are a fan of contemporary photography, you like digital art as well, and not so realistic representations, then you shouldn't miss the upcoming Simen Johan exhibition at Yossi Milo Gallery in New York. On the list of the best photography galleries in the world, Yossi Milo Gallery is specialized in photo-based art, video and works on paper. Many big names regularly exhibit at this art space, and now the time has come for Norwegian contemporary artist, photographer and sculptor – Simen Johan. A multidisciplinary artist, Johan's art cannot be strictly classified as realistic, surrealistic or abstract. It has elements of several important styles, while his extraordinary technique offers a unique visual experience.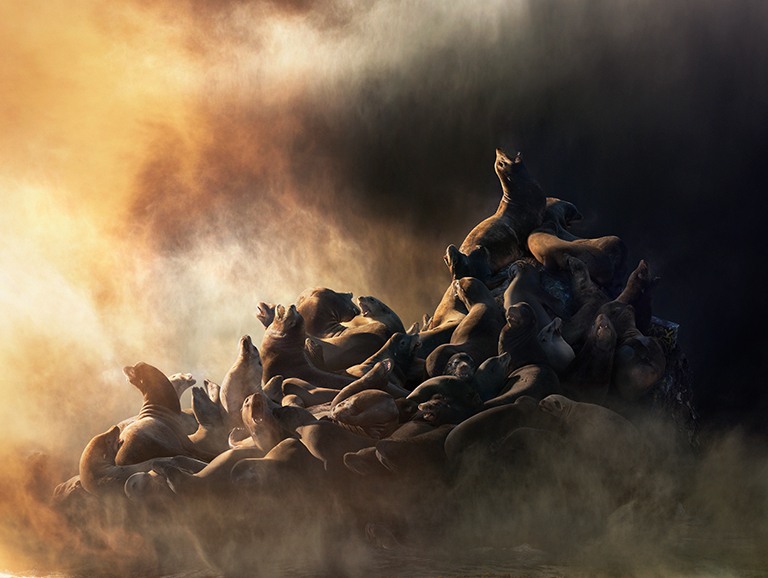 The Art of Simen Johan
Born in 1973 in Norway, Simen Johan lives and works in New York City. The world he creates through his art is a world full of contrasts – a sort of combination of figuration and direct observation. As the artist once said: I strive to create tension and confuse the boundaries between opposing forces, such as beauty and brutality…or the familiar and the otherworldly, the natural and the artificial, the amusing and the eerie. I often feel like I am attempting to reconcile the irreconcilable as I explore the paradoxical nature of existence. As we already mentioned, he combines several techniques – the more traditional one with digital. Johan uses digital technology for a long period of time. It was during the 1990s when he began using digital technology, mixing it with traditional darkroom techniques. Hybrid form of an image is the result of such practice, where we can see animals and environment combined with elements of painting and cinema in coherent compositions. With his practice, Johan perfectly merges digital art with photography, while his sculptures are combination of anthropomorphism and zoomorphism.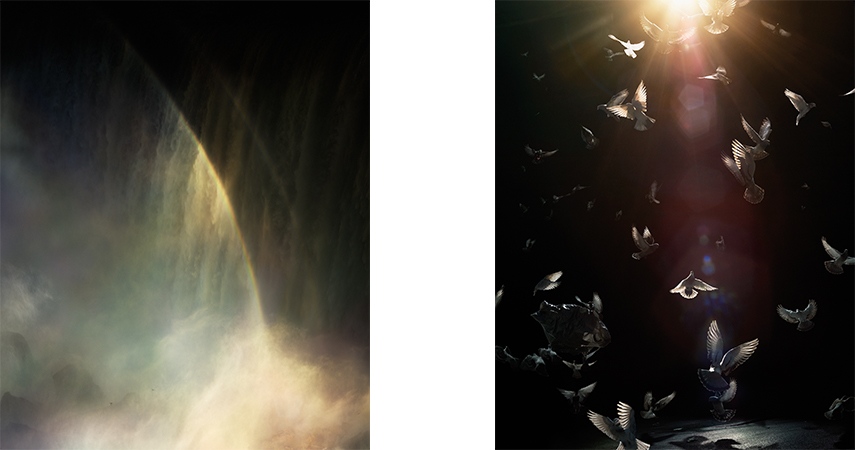 Photography and Sculpture
The visitors of the Simen Johan exhibition will have an opportunity to see new photographic works and sculptures by the artist. When it comes to the Johan's photographs, the relationship between the subject-matter and the context make these images a bit surrealistic. However, it's difficult to speak about surrealism since the subjects and their surroundings are presented quite realistically. We could say these compositions are poetic, with tensions between reality and fiction. Johan made these work in different locations around the world, and they usually represent (for example) animals in somewhat abstract surroundings. When it comes to Johan's sculptures, they are made from clay, fabric and feathers using a method akin to his singular image-making process. This approach allows the artist to continuously reshape a form until the "right" image appears.

Simen Johan Exhibition at Yossi Milo
Simen Johan has been exhibited widely across the world. His work is included in the permanent collections of the Los Angeles County Museum of Art; Minneapolis Institute of Arts; Brooklyn Museum, New York; Cleveland Museum of Art and many others. This will be the artist's ninth exhibition with the Yossi Milo Gallery. Parallel with the show at Yossi Milo, there is also an exhibition at Scandinavia House at 58 Park Avenue, New York, with additional photographs by the artist (the show is titled Another North: Landscape Reimagined and lasts from May 6 until August 6, 2016). The Simen Johan exhibition will be on view from May 26 until August 10, 2016 at Yossi Milo Gallery in New York. The artist's reception is scheduled for Thursday, May 26, 6-8pm.
Featured Images: Simen Johan – From the series Until the Kingdom Comes, Untitled #181, 2015, Digital C-Print, © Simen Johan, Courtesy Yossi Milo Gallery, New York; Simen Johan – From the series Until the Kingdom Comes, Untitled #183, 2015, Digital C-Print, © Simen Johan, Courtesy Yossi Milo Gallery, New York. All Images © Simen Johan, Courtesy Yossi Milo Gallery, New York