Experimental and Subversive Practice of Simon Mullan coming to PM AM Gallery
One of many roles of art is to explore deeply engaging topics that hide beneath the surface of a certain society. An array of these topics ranging from political and communal to sexual and autobiographical will be explored at Die Fläche (The Surface) exhibition at PM/AM Gallery. Carefully thought-trough by Simon Mullan, the exhibition will include an array of the artist's latest ceramic, textile, sculptural and video works. The artist, known for creating pieces that interact with the public, once again employs art to question viewers' notions of reality and their programmed responses to social issues.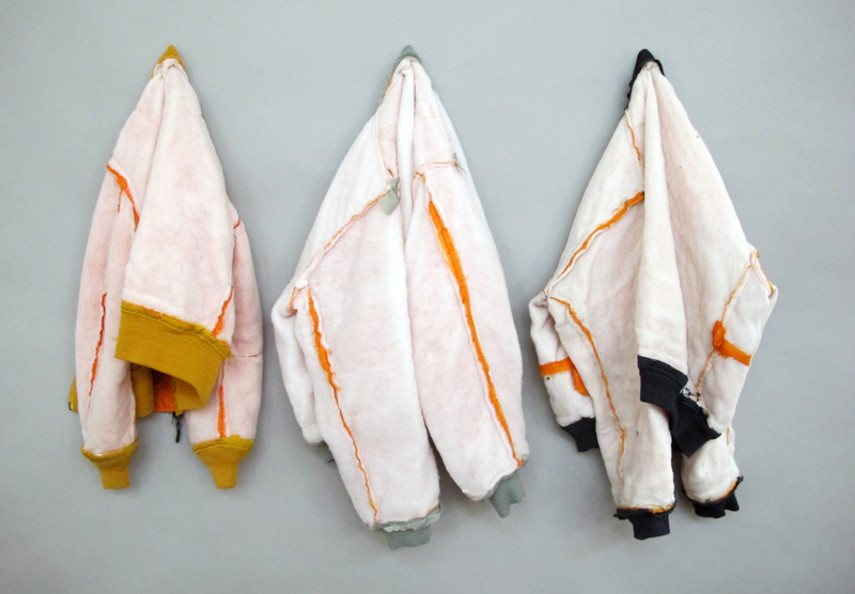 The Usefulness of Raw Power in Today's World
Die Fläche (The Surface) solo show will deal with a variety of topics, each explored in the artist's recognizable subversive manner. In his ongoing Alpha Series, Simon Mullan questions the use of force and powerplay that's often associated with masculinity. The series is composed of nylon bomber jackets collected throughout the years. Though originally a part of US Air Force uniforms, the jackets found their place in numerous subcultures (such as punk, neo-Nazis or gay fetish subculture) and fashion movements. In the Alpha Series of works, the artist uses these pieces of clothing as a material to create his quilt-like works. By removing patches of nylon and reassembling them into quilts, he explores the need and legitimacy of hard power in today's society. The skinned clothing will be exhibited separately in Simon Mullan's Naked Bomber Jackets series.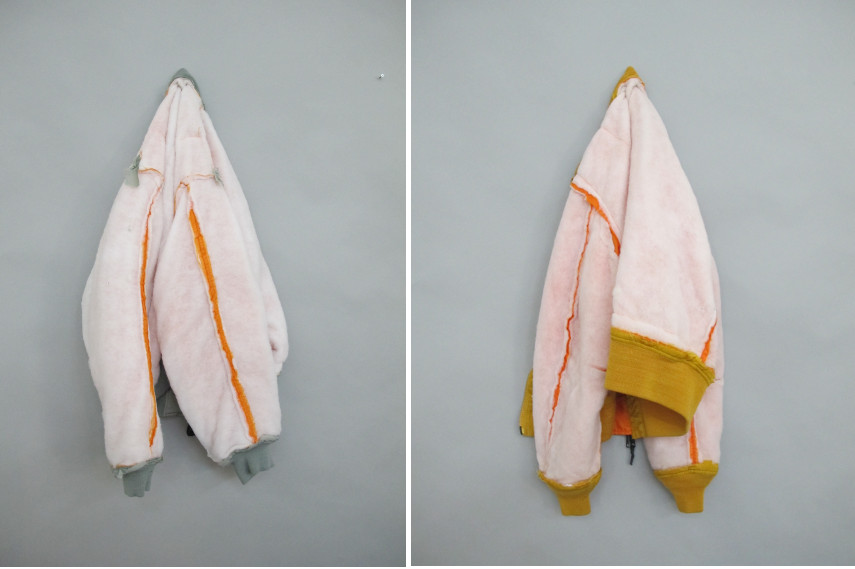 Intricate Video Works by Simon Mullan
The artist's fascination with subcultures expands into his video works, two of which will be exhibited at Die Fläche exhibition at PM/AM gallery. First, there's his video work entitled Teaser that centers around a Swedish club-goer named Wiktor. The main subject simultaneously conveys both gay and macho aesthetics as he dances around a stripper pull, his tool in a battle against gravity. In a more autobiographical video work A: Coffee Or Tea Darling? B: Cocoa You Cunt, Simon Mullan focuses on his father's bricklaying experience in London. The artist uses humor and a builder that skillfully juggles bricks to convey the chaotic energy of the construction site.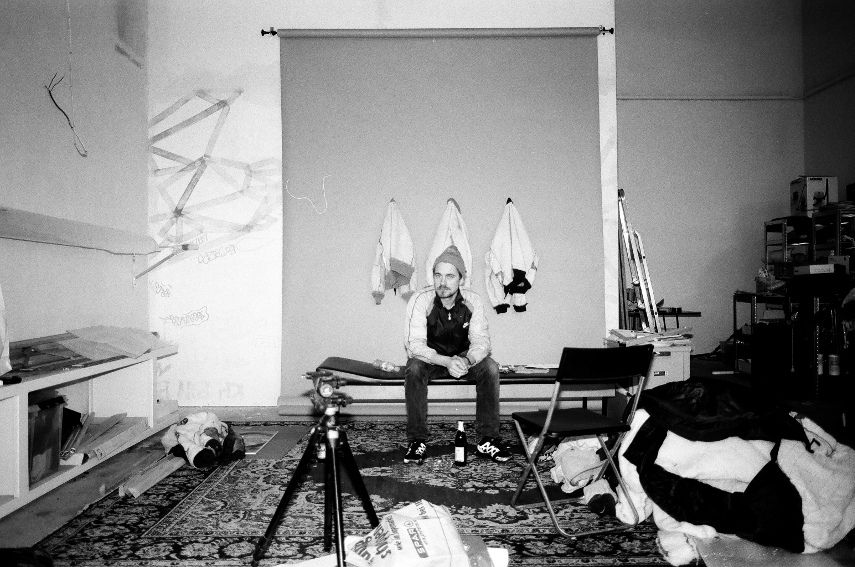 New body of work by Simon Mullan in Exhibition at PM/AM Gallery
Another thought-provoking series Popularis examines the boundaries between various classes in the society. Viewers will have the opportunity to see a series of wall-mounted pieces as the artist turns numerous bathroom tiles into abstract works of art. In order to blur the line between high and low culture even further, Simon Mullan constructed a series of metal works in collaboration with Wittmann Metallbau workshop. These large-scale metal sculptures appear as room dividers and together with his ceramic works will transform the space of PM/AM Gallery into an alternative artistic environment. Die Fläche, an eclectic solo show by Simon Mullan will be on view from April 29th till May 30th, 2016 at PM/AM Gallery in London.
Featured images: Portrait of Simon Mullan, Photo © Fette Sans ; Black and White Portrait of Simon Mullan © Photo by Julian Mullan ; Images courtesy of PM/AM gallery