Simon Norfolk at Benrubi Gallery
Capturing the war or traces of it has always been challenging for photographers. Other than it being emotionally difficult, it would often mean risking lives in order to document the events happening far away from ordinary people. To transmit the impression onto photographic paper in its pure form is what Nigeria-born photographer Simon Norfolk managed to do impeccably.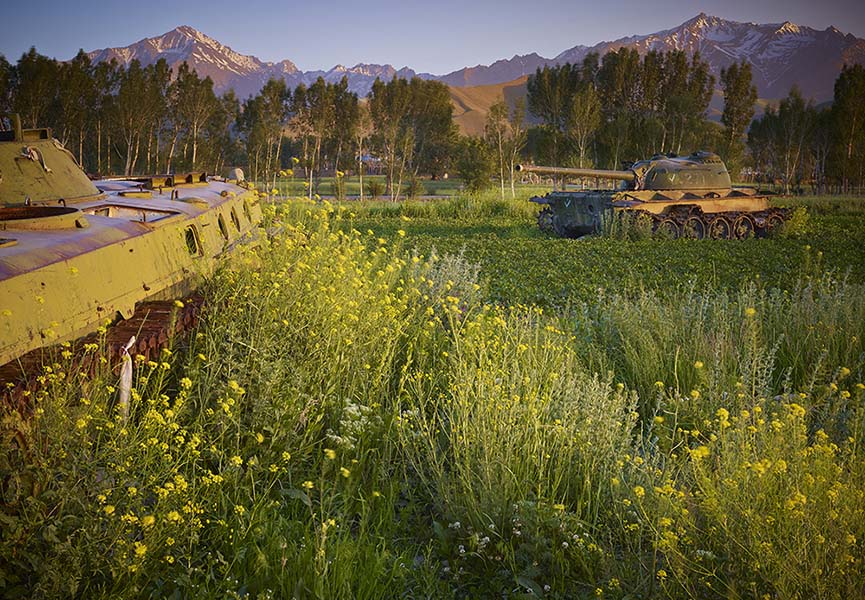 Battlefields
Norfolk's quest from day one was to study war and all the consequences it has on the environment, the landscape, the people, their memory and consciousness; the complex relationship between man and nature, man and man, life and death. His elaborated, carefully prepared images tell stories that embed traces of human presence and evoke destruction, looking for a dash of hope. They come from everywhere: Bosnia, Rwanda, Iraq, Israel and Palestine, Yemen, the Americas, but they all carry the same message and depict the same kinds of weapons, abandoned battlefields, mass graves, ruined households and cities.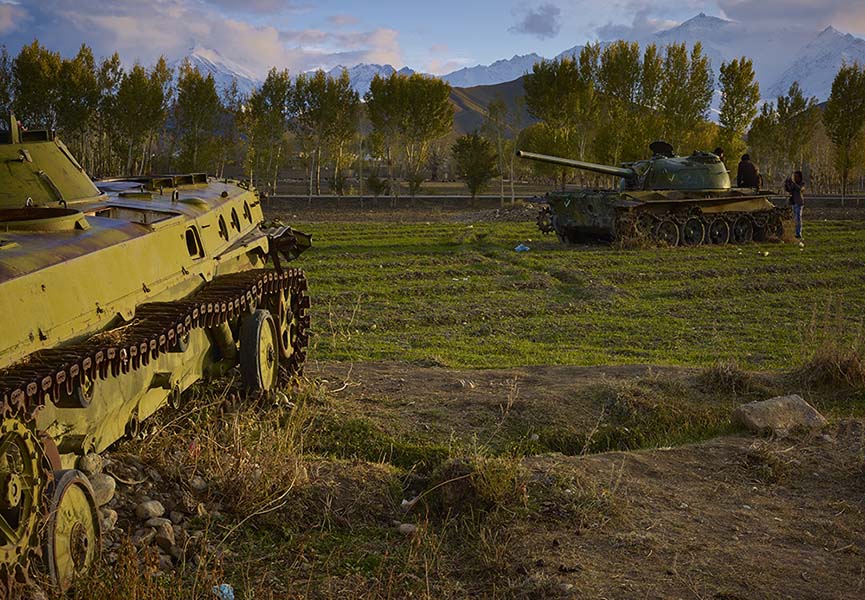 The Lonely Tanks and the Lewis Glacier
One of the places the conflicts and his sensibility took him was Afghanistan's Bamiyan Valley. Once a touristic site, it's been ravaged by the Taliban and left in the hands of time ever since. Norfolk kept returning to this place during every of the four seasons, to photograph two abandoned Soviet tanks standing in a field. As days go by and the scenery changes in circles, the tanks and nature manifest their perseverance and strength, defying oblivion. Other images from the series show the population being used to live in impossible conditions and constant fear, surrounded by tragedy and the decay of their culture and spirit. Norfolk has also been interested in nature alone. As a photo reporter for The New York Times, he traveled to Kenya to record the slow disappearance of the Lewis Glacier, whose receding has been going on for the past eight years. After an extensive research, a trademark in his work, Norfolk charted the glacier's previous outlines, which he then walked while carrying a petroleum torch, as a medium for lighting photography. His endeavor was captured by his camera, previously set for hour-long exposure, drawing attention to the alarming decline caused by the global warming. The traces of what was once a mass of ice are now engraved in his photographs, as a bequest to humanity.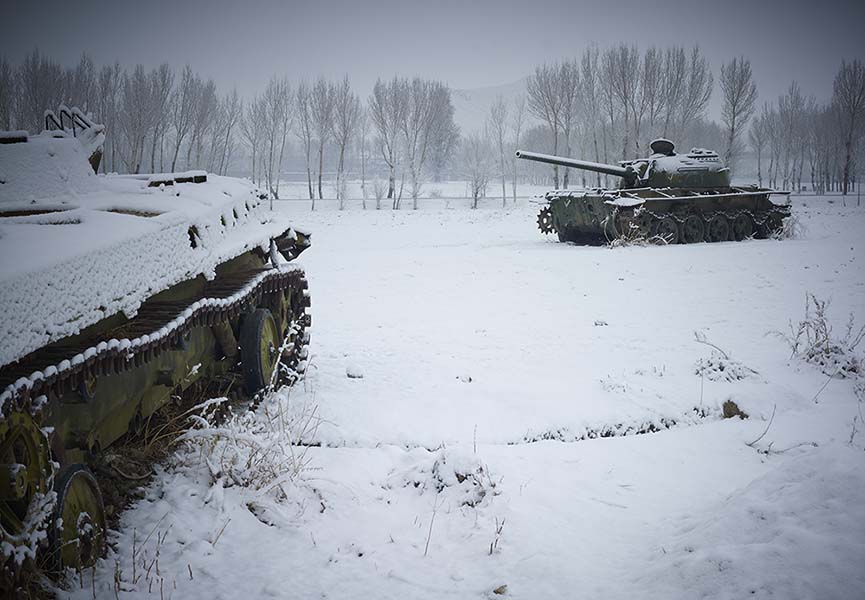 Simon Norfolk
The work of Simon Norfolk has been widely recognized. His awards collection includes one from Rencontres d'Arles in 2005, Infinity Prize from International Center of Photography in 2004 and European Publishing Award in 2002. He also won two prizes at the World Press Photo contest in 2001 and 2012. He has produced three monographs published in 5 languages, including For Most of it I Have No Words, about landscape and genocide. He continues to explore the meaning of the word "battlefield" in all its forms. Simon Norfolk: Stratographs, on display at Benrubi Gallery's new location in Chelsea, New York, from February 5th until March 21st, 2015.
Don't miss out all the good stuff anymore! Sign up for My Widewalls today!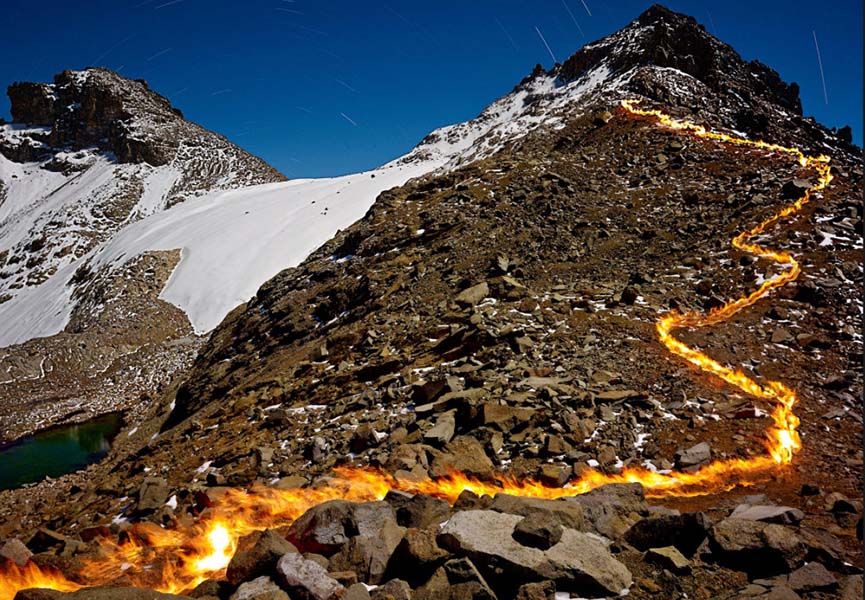 Images courtesy of Benrubi Gallery. [mc4wp_form]
Follow These Galleries
New York City, United States