Skateable Sculptures in Philadelphia... Why and for Whom?
The city of Philadelphia is turning into a proper public exhibition space, as 14 leading contemporary artists from around the world take over its outdoor spaces. Open Source: Engaging Audiences in Public Space, a public exhibition of temporary, site-specific art, opened on Friday with two sculptures dedicated to skateboarding by artist Jonathan Monk, and will only continue to grow content and size-wise all the way through October 2015. Featuring works ranging from sculptures to murals and street art, the project is organized by Philadelphia's famed Mural Arts Program, aiming to "explore and illuminate Philadelphia's diverse urban identity."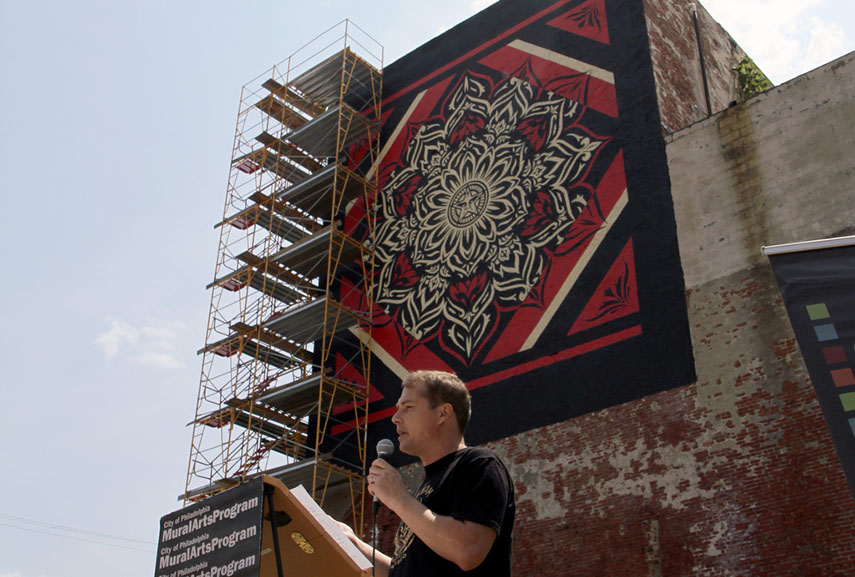 The Open Source Exhibition by Mural Arts
The Open Source project and its artists will follow Mural Arts Program's 30-year model of addressing social practice through arts. Each artist will connect with a part of the Philadelphia community in order to explore certain issues like mass incarceration, environment, behavioral health and community reinvestment, which will then result in new works of art in forms of public pieces promoting social change. Open Source is curated by Pedro Alonzo, a Boston-based independent curator, and apart from the central exhibition, it will offer a series of events, talks with artists, lectures, film screenings, workshops and tours. Celebrating the start of this endeavor, Open Source opened the exhibition and the installation of Jonathan Monk's sculptures Steps and Pyramid at the city's Paine's Park, accompanied by an opening party.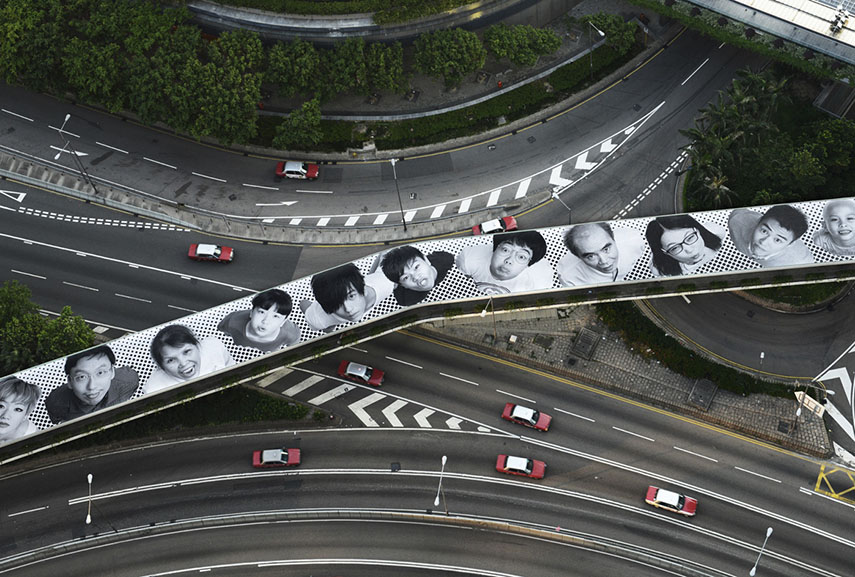 Shepard Fairey, JR, Sterling Ruby in Philadelphia
Fourteen international artists will contribute to the Open Source project in the course of four months, and some of them you know all too well. Shepard Fairey will conduct interview-based research with inmates involved in Mural Arts' Restorative Justice Program. Based on those dialogues, the artist will develop a series of images that will kick off a massive campaign designed to raise awareness about criminal justice by distributing stickers and creating a series of murals throughout the city. Beloved JR will stick to his photographic murals (pun intended) which explore the topic of immigration. He will paste a monumental portrait of an otherwise unknown immigrant on a building in Philadelphia's Center City. But that's only some of it, as the rest of the line-up includes Heeseop Yoon, Jennie Shanker, Shinique Smith, Sterling Ruby, who will create an outdoor sculpture, Michelle Angela Ortiz, Odili Donald Odita, MOMO, Sam Durant, The Dufala Brothers, SWOON, Ernel Martinez and Keir Johnston and previously mentioned Jonathan Monk.
For more information on the events, check out the Open Source official website.
Are you excited to see the artworks? Share your opinion on our Facebook page!
Stay up-to-date with art news around the world by signing up for My Widewalls!
Featured images: Jonathan Monk's Skateboard Sculpture as part of Mural Arts' Open Source Exhibition in Philadelphia Sterling Ruby – Big Yellow Mama, 2013 Images courtesy of Open Source and Mural Arts unless otherwise stated