Sneak It
Another creative endeavor involving art and fashion is about to be showcased. This time Vans gave a pair of Vans authentic sneakers to a group of street artists, tattooists, designers and illustrators and asked them to use sneakers as canvas. Collaboration, of course, ended with a great realization.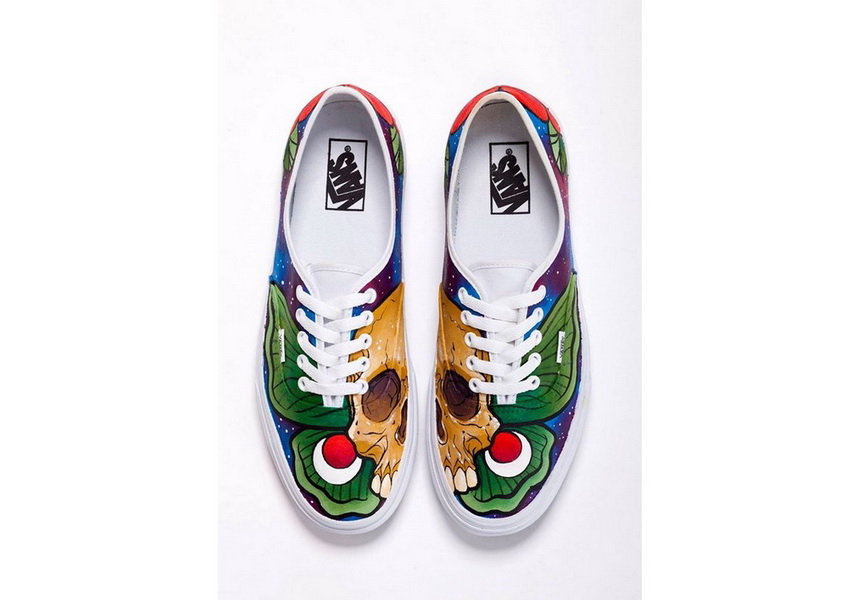 Off the Wall
The designed sneakers will be showcased, and for sale, at an exhibition titled Sneak It – "Off the Wall" at Casino San Remo, one of the most famous cafes in Tel Aviv, from August 29 – 30. The sneaker stylists include: Tom Melnick, Trash Addiction, DIOZ, Boaz Untay, Signor Gi, Yuval Robichek, Nomi Berg, Avi Psycho, Gabby Nathan, Boris Irisov, Ellen My Lord, Liora Zemelam, Doron – Dreck Design, Lotem Ginton, P/T/C/H x Spoiled Bastard, Kfir Toledano, Kay Design.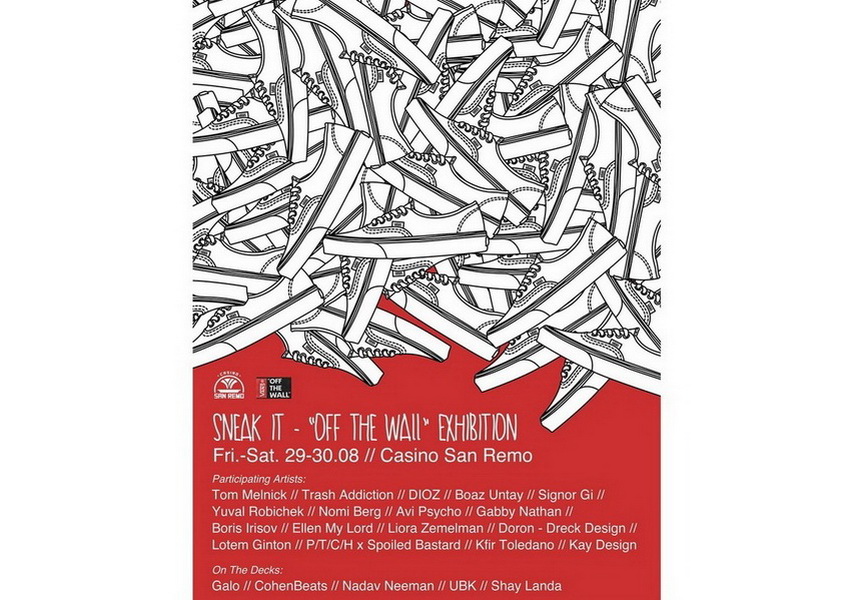 This kind of collaboration has long been a part of sneaker culture. For this special collection of sneakers, selected artists applied their distinctive urban designs ranging from geometric motifs to more intricate illustrations. The results are pretty spectacular. This colorful collection hypnotizes with its vibrancy, playfulness and high level of detail. Great temptation for any sneakerhead!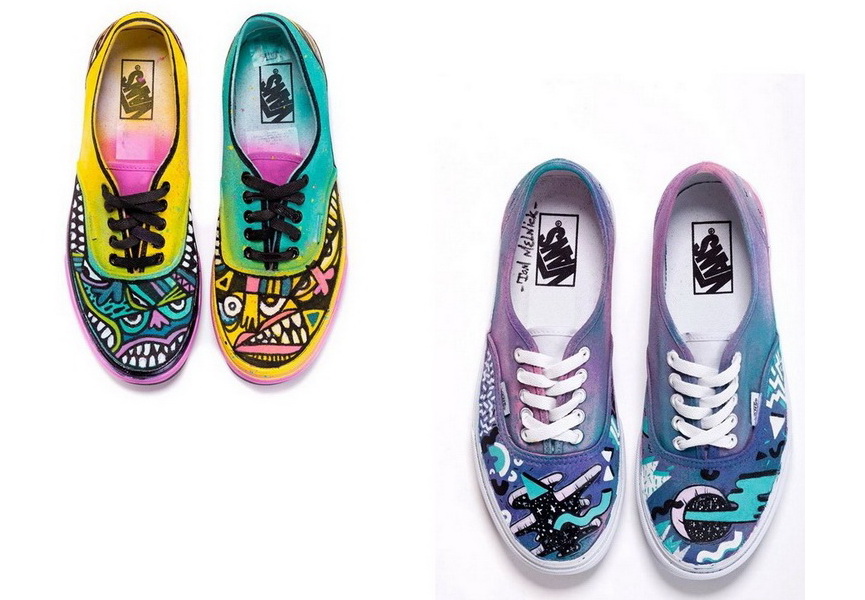 The event at Casino San Remo will be complemented with hip hop and surf style dj sets from Galo & CohenBeats, Nadav Neeman, UBK & Shay Landa. If you happen to be nearby, don't miss this show.