Four Elements
Inspired by the golden age of New York graffiti, Polish-born street artist Adam Klodzinski aka SOAP took huge risks as a teenager to learn his craft spraying trains and walls in Northern Poland. He started experimenting with street graffiti, walls, trains together with his late pal Pawel Nowicki and they were the first graffiti crew to emerge from Poland at the time – B2. Very soon, the crew began to receive commissions for murals, expanding the graffiti culture in Poland that now sees local councils supporting mural projects both legally and financially. This summer at London West Bank Gallery, SOAP celebrates his first major exhibition. From June 11 – 18, the audience will have the opportunity to see SOAP's photo-realism pieces that are created with a mix of aerosol sprays and airbrushes.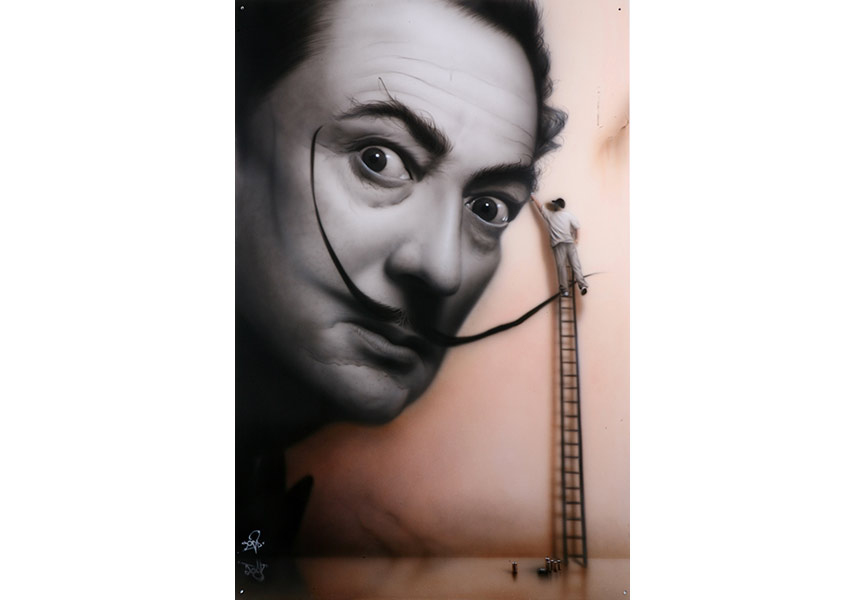 Professor Green and The Rizzle Kicks
In 2006, SOAP moved to London where he deepened his craft working in a custom vehicle workshop spraying cars, motorcycle tanks and jet skis. He began developing his unique super realist style of graffiti, working with both aerosol and airbrush and influenced by urban artists such as Loomit and Daim as well as Twentieth Century masters such as Dali. SOAP also started to use instantly recognizable jazz icons such as Louis Armstrong and Miles Davis as subject matter. His "Jazz Band" collection was born, consisting of six separate portraits of legendary musicians. This obsession with music led to commissions from some of the most influential figures of the London urban music scene such as Professor Green and The Rizzle Kicks. Gradually building up his portfolio, SOAP's next projects focused on supermodel portraits, followed by limited editions of break dancers and superheroes. Other key commissions have included portraits of recognizable artists such as Florence and the Machine, Ed Sheeran, Goldie, Dizzee Rascal, and Rihanna to name but a few.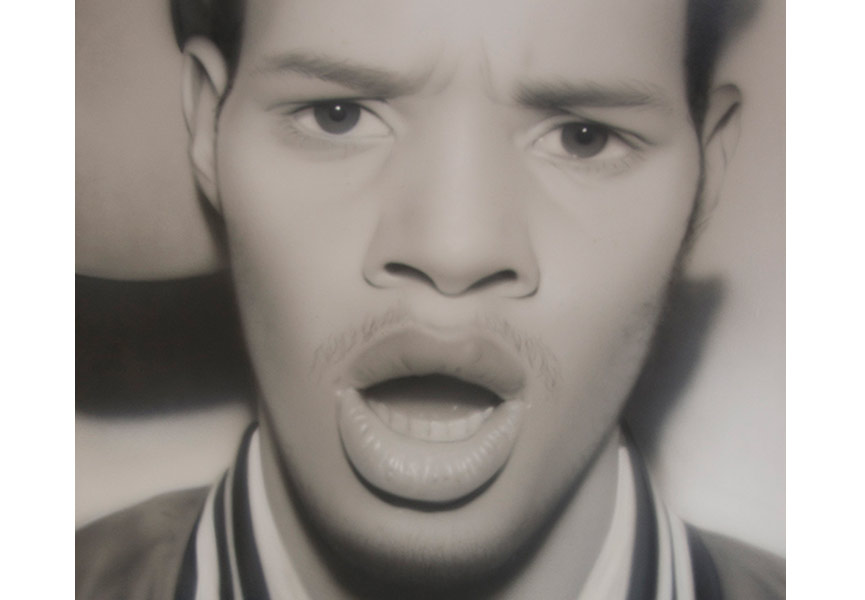 Four
These pieces will be a part of the works in the show, alongside 15 new pieces of work a mix of photo-realism, Surrealism and 3D lettering. The centerpiece of the exhibition is "Four Elements", a photorealist painting inspired by the culture of Hip Hop. Each panel separately depicts break dancing, graffiti, rapping and scratching, the movement that has gone from the streets of the Bronx around the world and in the process transformed music and youth culture over the last thirty years. Alongside, this is another four-panel painting inspired by Pop Art. Painted in a fragmented, hyper real style, it depicts, in sequence, a graffiti artist producing his latest piece.

Revolutionary Technique
SOAP nowadays considers himself more of a legal artist who still paints walls and enjoys doing it as much as working on canvas. His working techniques revolutionize the look of the street art as well as the way it is seen today. Visitors to the London West Bank Gallery will have a week to enjoy SOAP's photo-realistic, eye-catching artwork, this time produced specifically for a gallery environment.