Synthesis of Sobekcis
From the grey, crammed walls of Belgrade they sprayed their way along the Danube to its riverbanks in Vienna, only to end up under the lights of Paris for their exhibiting debut in France. They are the street art duo Sobekcis, twenty-two year old twins from Serbia, who have already been named the Os Gemeos of the Balkans. Their style is the perfect fusion of graphics and illustration, all saturated by vivid colors and fragmented figures, ideally described in the title of their inaugural French exhibition – Synthesis. Hosted by the Openspace gallery, Synthesis of Sobekcis will open on April 5 and it will be on view through April 26, 2014.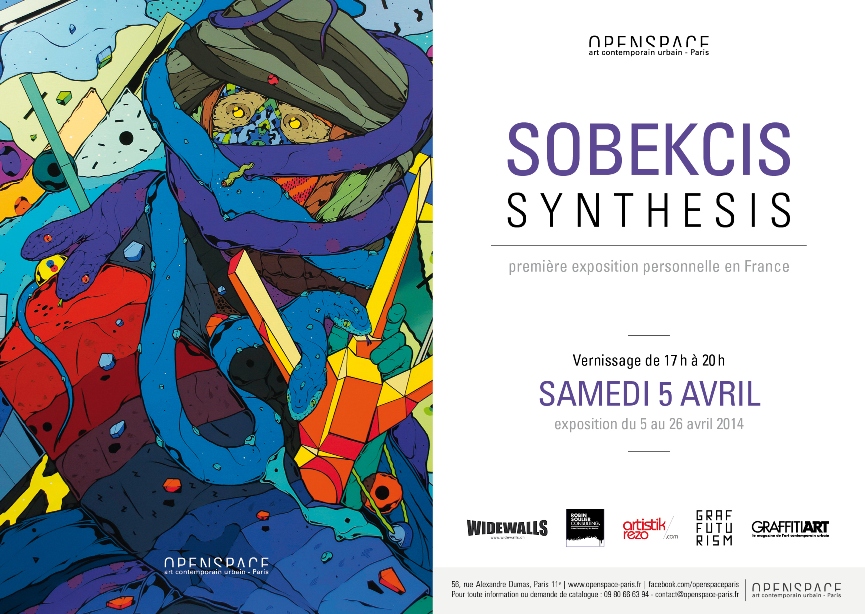 The Art of Sobekcis
The Openspace exhibit will represent the synthesis of visual and conceptual aspects of Sobekcis art in a selection of completely new artwork executed on canvas and paper. Their studio works divert slightly in style from the imposing letterforms of their wall pieces. Print and painting series assume a more pictorial, representative position, while they are filled with references to the world of graffiti. Various elements, such as birds, eyes, hands, bones and imaginative creatures and animals reveal a stunning drawing standing as the base for their visually charged work.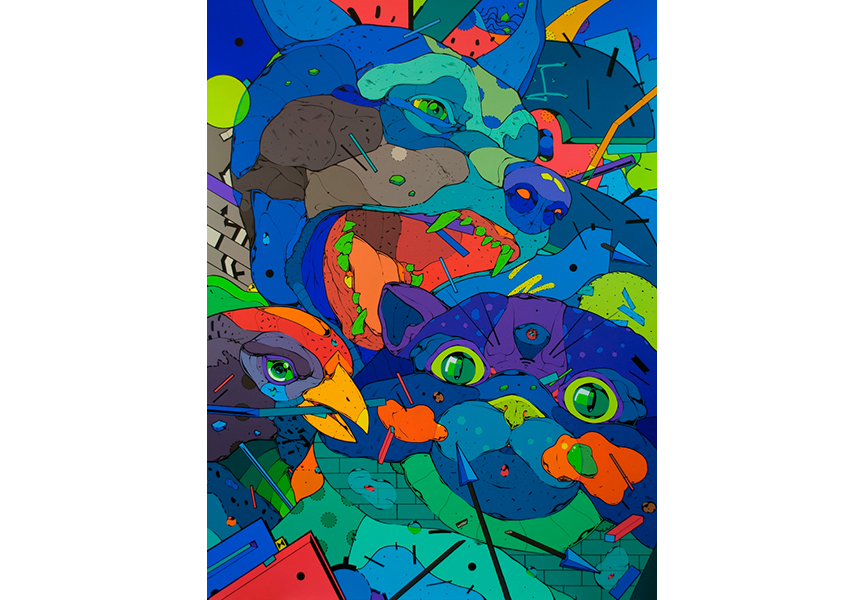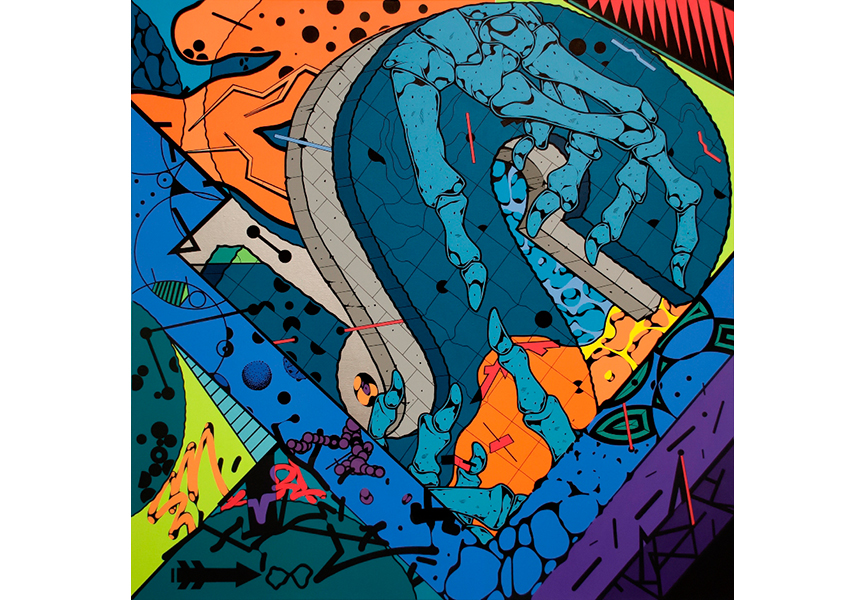 Reading the artwork of Sobekcis, one discovers a new detail after every glance on the surface filled out to the last and littlest fragment. Horror vacui characteristic follows a significant number of the pieces of the duo, drawn from their elaborate graffiti and the symbolism inspired with the urban environment. Their more representative work, such as Agent Orange, or the more directly letter-bound pieces such as K, S, O allow for the edges of the canvas to remain white, while the subject remains closed and protected from the blank and boring environment with thick contour or sprayed color dots. Duality is a constant in the joint work of Sobeckis, synthesized in their double vision and double layer of ideas.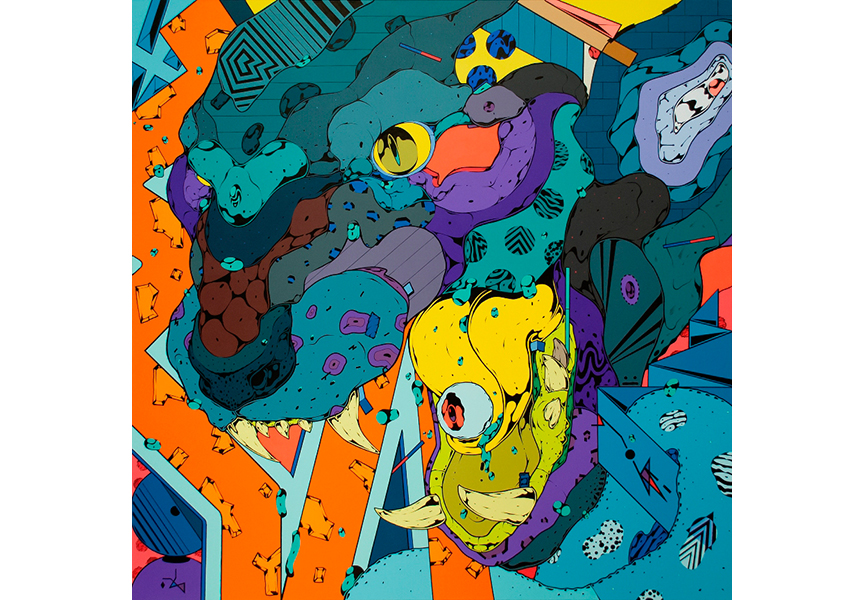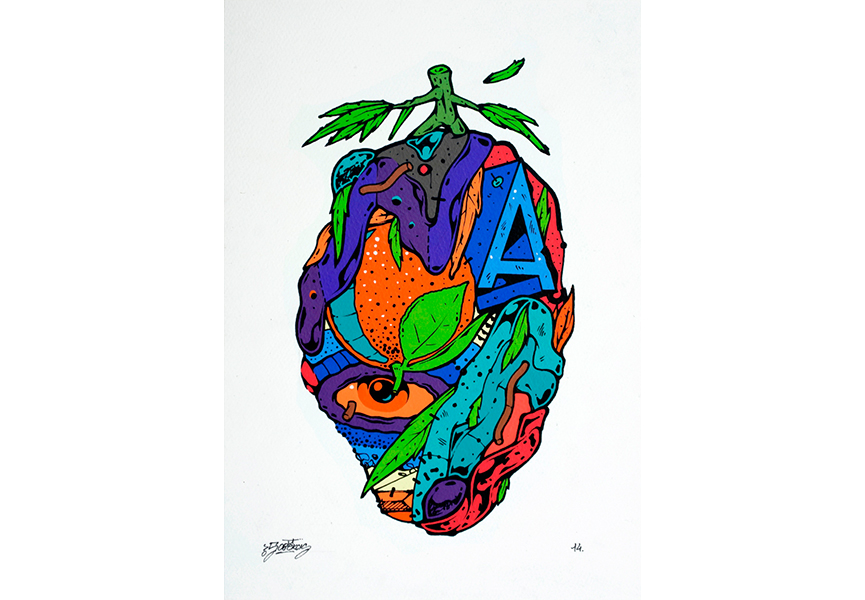 Sobek & Kcis
Sobeckis entity is made of Sobek and Kcis, twin brothers from Belgrade, who are currently studying graphic design in Vienna. Their graffiti adventure started in their hometown in 2006 and it's still going strong, as their huge letter-based colorful creations cover walls around Belgrade and Vienna. When it comes to their wallwork, the duo rarely makes sketches, allowing their imagination to do its thing. First tags written by Sobek and Kcis were done by each of them separately, but overtime they united forces and conjured up a more complex and unique style, merging two vantage points and four hands. First noticed in 2012 by the street art master Nychos, Sobekcis are currently one of the interesting new finds on the international street art scene.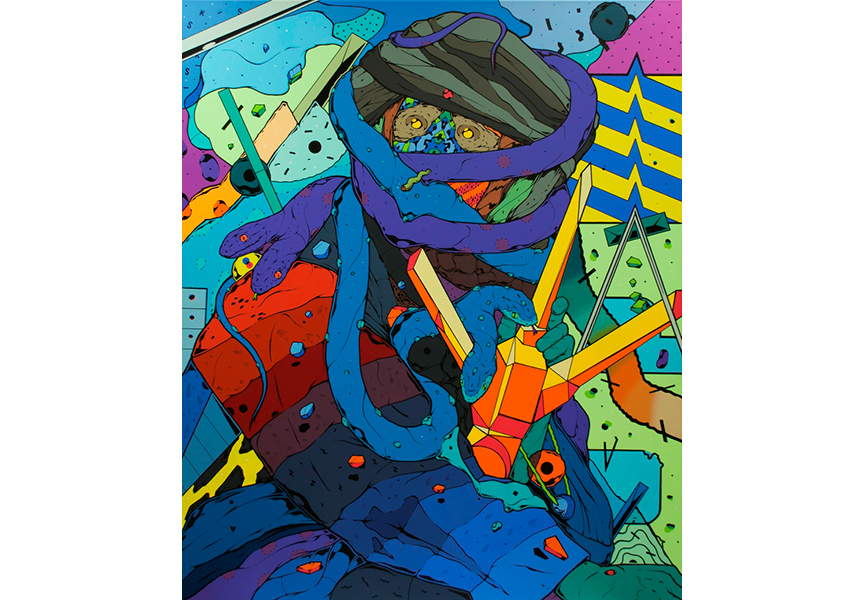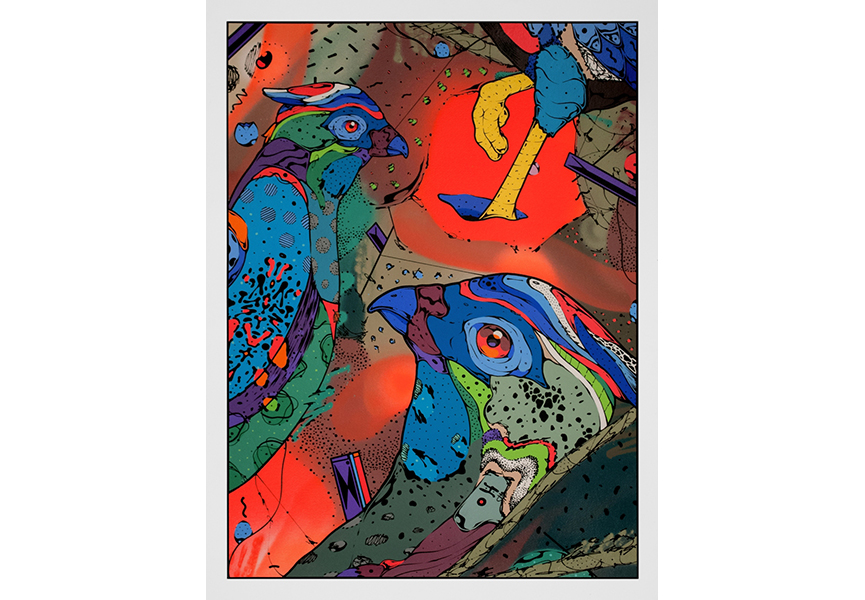 Openspace Gallery
Openspace gallery is the contemporary and urban art hub situated at the heart of Paris. Dedicated to promotion and exhibition of diverse representatives of street and urban art scene, Openspace facilitates and enables communication between the creatives and the public.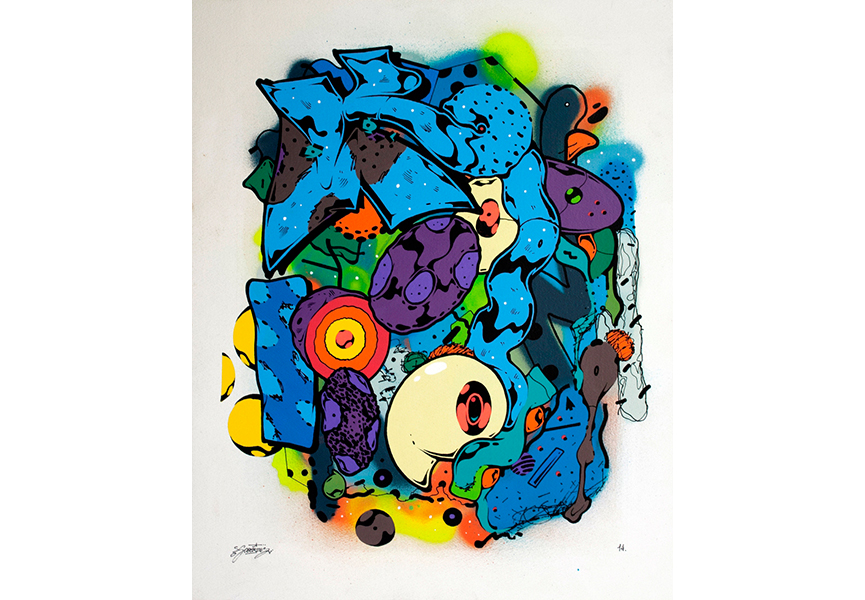 Follow These Galleries
Paris, France

Soest, Germany

Hamburg, Germany