2501 at Wunderkammern: Nomadic Experiment
Jacopo Ceccarelli, better known as 2501, is one of the most prominent Italian artists in the Urban art scene. After participating in numerous projects in the last couple of years, with an emphasis on the Back 2 Back to Biennale, an official satellite event for the 55th Venice Biennale, this year was all about collaboration with Rome's Wunderkammern Gallery. The exhibition Nomadic Experiment – on the brink of disaster completes the triology project previously started in Tuscany and continued in Los Angeles. It is the final show for the Limitless project by Wunderkammern Gallery curated by Giuseppe Pizzuto, inspired by the true nature of art and by the challenges our environment and ourselves need to tackle.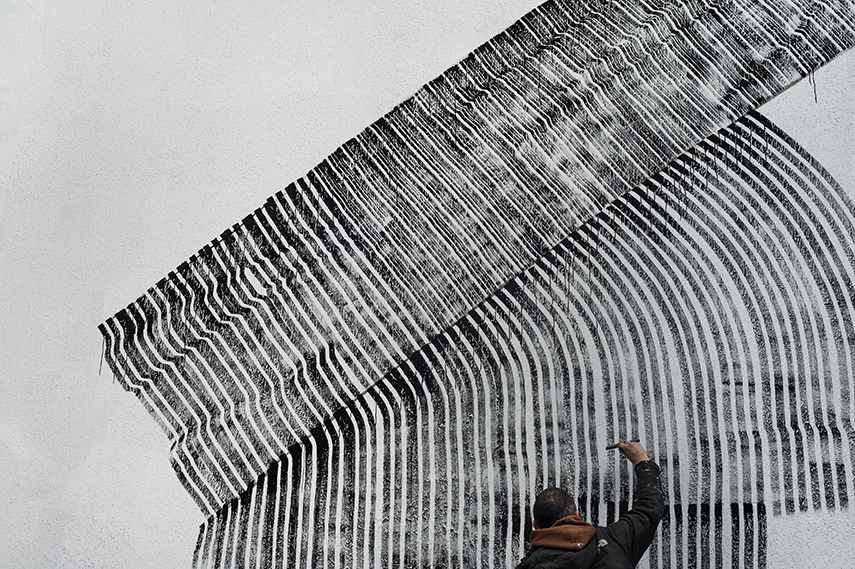 2501 And Nomadic Experiment Triology
After the exhibitions in his home town Milan and overseas in Los Angeles, the trilogy will be concluded at Wunderkammern in Rome. Nomadic Experiment – on the brink of disaster present the reflections of 2501 about the conditions caused by the influence of the modernity on our every day life and the outcomes of mutations induced by the contemporaneity, dancing on the edge or being on the brink of disaster. Diction is swift, obsessive, ephemeral, nourished with artist's desire to make it dynamic, to explore and experiment with new forms, ideas and materials. Nomadism suggests us the idea of constantly wandering on the experimental journeys, only briefly adapting to new places before continuing the nomadic experiment without any dimensional limitations.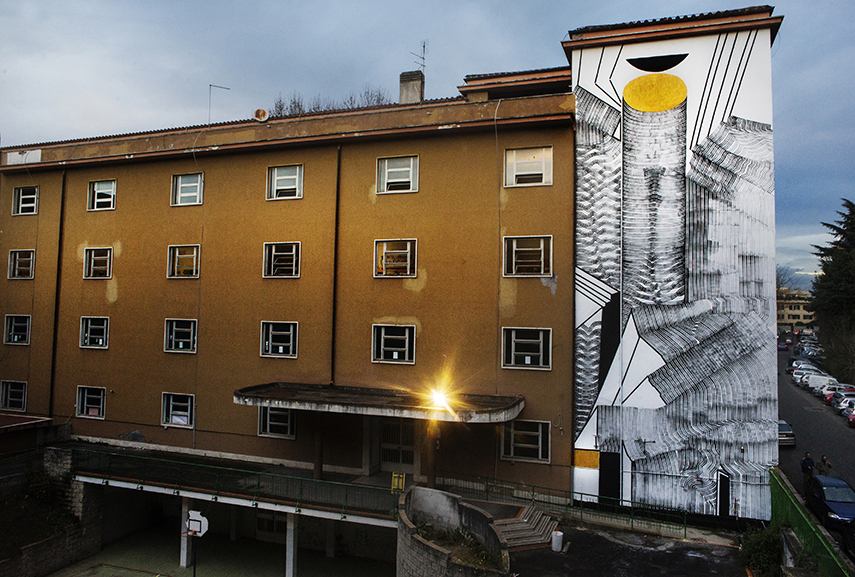 2501 And Aesthetic Exploration
As the aftermath of 2501's wandering and mental and emotional meandering, aesthetic exploration is seen as a consequence. It reflected in his relation to spatial structure of the gallery space and varied  production of the artist. Apart from a painting brush and a wall surface, 2501 has prepared brand new artworks created using various techniques and materials: ceramic installations, photographs, wood paintings, and canvas paintings. 2501 will also present fragments of material, paintings on plaster, what is left from the demolished walls decorated with his artwork. He will also present two videos and an interactive installation The Machine, inviting visitor to take part in his artistic intentions.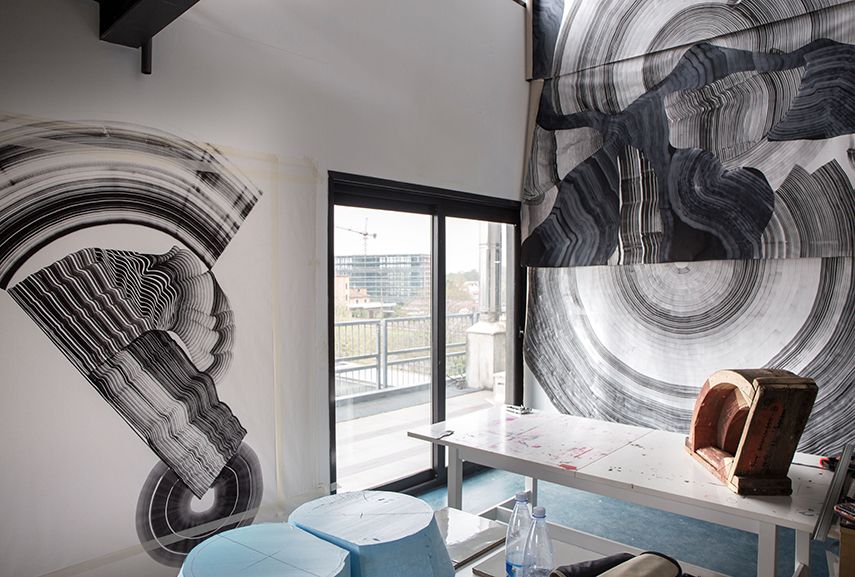 Milanese Artist 2501 at Wunderkammern In Rome
Apart from the exhibition 2501 has prepared for Wunderkammern Gallery, he will create a large mural in the public space. The last exhibition of the Limitless project, which included artists such as Sam3, L'Atlas, Sten Lex and Alexey Luka, 2501's Nomadic Experiment – on the brink of disaster will continue on questioning the limits of reality and about the means of overcoming obstacles from June 9 until July 25, 2015 at Wunderkammern Gallery in Rome. Exhibition opening is on Tuesday 9th June at 7pm.
Stay tuned for more exhibition announcements, they are coming your way if you sign up for My Widewalls now!
All images are courtesy of Wunderkammern, Giorgio Coen Cagli and Nicola Cerza.