Artist of the Week - Sophie Calle
It's been months since we last had a female artist as our Artist of the Week. Therefore, we are pleased to pass the title to Sophie Calle, famous French photographer, writer, conceptual and installation artist. There are many things Sophie Calle has been in her life; a detective, a stripper, a chambermaid, all in order to uncover the secrets of human existence and explore the concept of identity in its most intimate sense. Ever since the eighties, when she started working as a photographer, the main idea behind her work was the intricate relation between public and private space and questions of identities that are born in between. There are no lines between art and life in Sophie Calle's work, and she has repeatedly demonstrated that idea through documentation of her own intimate experiences as well as the photographs of strangers, the results of her spying endeavors. The art world's most famous "stalker", Sophie Calle is currently displaying her works in San Francisco, and it is a nice occasion to speak about her artistry for a while.
Stalker For the Sake of Art
Is Sophie Calle a voyeur, a stalker or just a documentarian? The debate has been alive for more than thirty years. Her fascination with the lives of others has inspired her to often follow strangers and capture the ordinary moments of their everyday lives. Ever since her early works such as Suite Venitienne or the Address Book, her interference in the lives of people that she did not know personally or would never meet have sparked the debates about the violation of privacy. On many occasions, Sophie Calle has stated that her initial fascination with strangers was triggered by her own feelings of isolation and solitude. In the years that followed, her artistry became more complex in nature examining the conceptual relations between the artist as the observer and the object of her investigation. However, her explorations of the identity are not one sided and the artist has done a lot of projects where she herself becomes the entity to be observed by others. To find out more about herself Calle even allowed her mother to hire a private detective to follow her for a day, and as part of her Venice Biennale project in 2007 she invited more than 100 women to interpret a brake-up message and help her with her emotional insecurity after she has lost her lover.
Sophie Calle in San Francisco
Sophie Calle is certainly best known for her photography work, but her photographs more than often come with the writings or become a cornerstone for her video and installation works. From 2005, she also works as the professor at European Graduate School in Saas-Fee, Switzerland, teaching film and photography. Her teaching engagement comes as the ironic twist of events since the young Sophie Calle was never interested in finishing her studies, and there is even a rumor that the famous French philosopher Jean Baudrillard has helped her by passing off some other students' papers as her own. Anyway, Sophie Calle is now undisputedly one of the leading figures in the world of contemporary photography with the ability to captivate the beholders with her honesty and intimacy of her works. She also proves that there is a small voyeur in all of us, cause every time we look at her photographs and enjoy their imagery we become accomplices in her artistic violations of privacy. Currently, the works of Sophie Calle are on view at Fraenkel Gallery in San Francisco confirming why she is indeed one of the best documentarians of human behavior.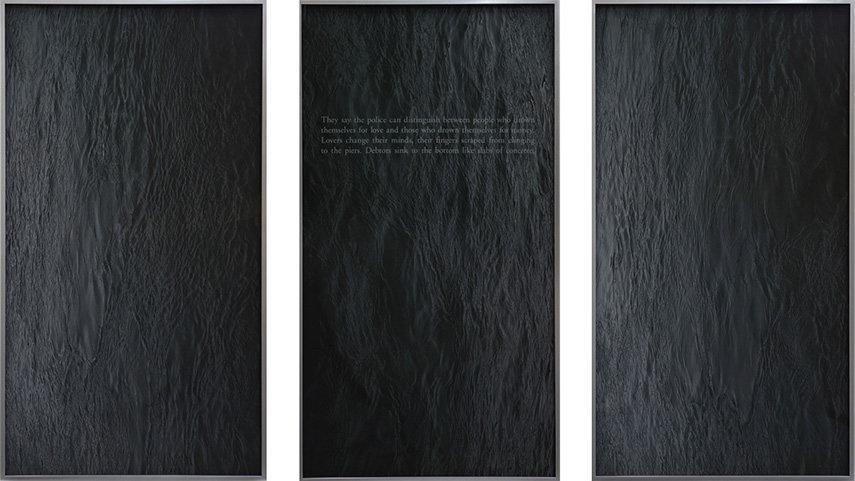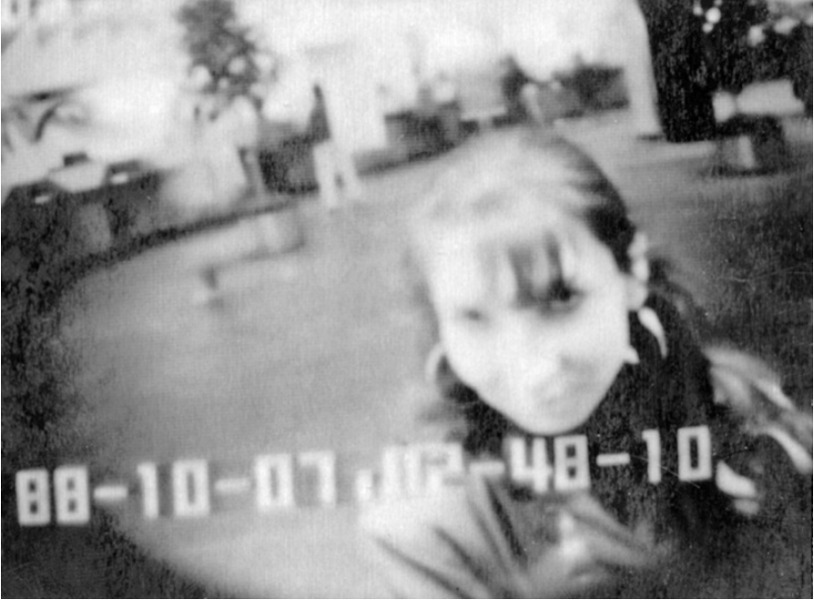 Featured images: Sophie Calle – Portrait. Photo via artfulliving.com.tr; Sophie Calle – Cash Machine, 2003. Courtesy of Galerie Perrotin; Sophie Calle – The Hotel  Room 47, 1981. Photo via designblog.rietveldacademie.nl; Sophie Calle – The Sleepers, 1979. Photo via Tumblr; Sophie Calle – Secrets, 2014, plaque. Courtesy of Fraenkel Gallery