Space In Between Presents Collaborative Exhibition by James Irwin and Lilah Fowler : How the Mind Comes to be Furnished
We live in an era shaped by technological instruments and gadgets, and the infrastructure of man-made objects forms the modern landscape. Through their activity, a whole new landscape forms over the physical one, intangible and hidden from our sight. Bringing these two together in an exhibition under the name of How the mind comes to be furnished, two London-based artists visualize the effects of the unseen forces produced by data centers, radio and other technological devices. Brought together by Space In Between gallery, the two artists have created a number of artistic experiments that will be presented within gallery walls, portraying how distant, invisible forces can affect or furnish our consciousness.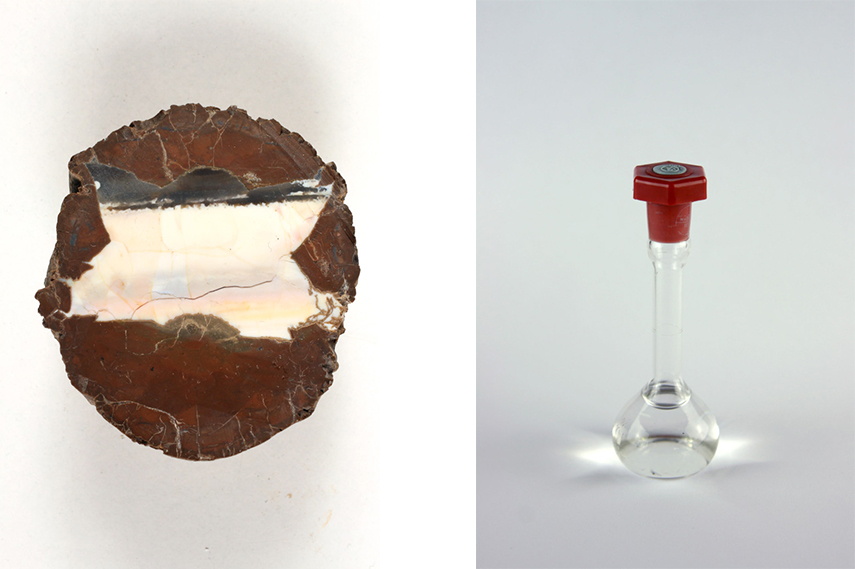 Between Digital and Physical
Both currently living and working in London, James Irwin's and Lilah Fowler's practices meet at the point of "non-space," each revealing it in their own respective line of work. James Irwin, a visual artist born in 1980, has graduated with a BA(Hons) in Fine Art from Newcastle University in 2005, and went on to complete an MFA in Computational Studio Arts at Goldsmith's between 2008 and 2010. Following his graduation, he has successfully exhibited widely across the UK, representing the relationship between physical and digital realities through his sculptures and digital media. Lilah Fowler, born in 1981, graduated from the Royal College of Art in 2008. In her sculptures, prints and installations she reflects upon the landscape surrounding us, and our manipulations of it based on our assumptions of what it should look like. Rather than displaying reality, she incorporates our desires and imagination into the illusion of space. Her work has been presented worldwide in multiple solo and group exhibitions, and recently in China, the U.S. and Europe.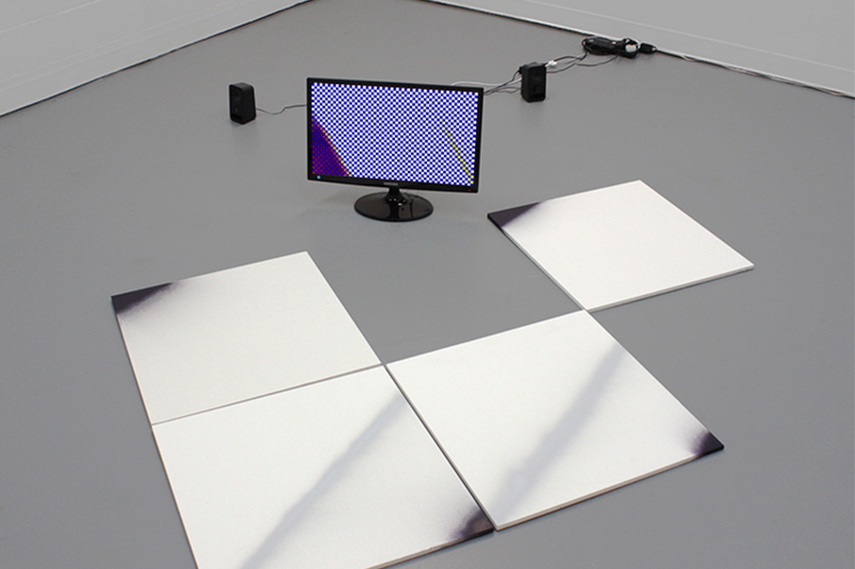 Revealing the Unseen
Opening the artistic year of 2016 for the Space In Between gallery, the conjoint exhibition of newest works by James Irwin and Lilah Fowler addresses the landscape of immaterial networked space. Using technology as their ink and paper, they created a collaborative sound piece based on which the show was named How the mind comes to be furnished, making visible the invisible chatter of data as the captured sound of wind turbine blades gets disrupted by the data stream of local Wi-Fi networks. Employing materials such as the architecture of remote data centers and the pattern of radio wave oscillations as they translate data activity, the artistic duo has drawn out the other dimension of the world we know and perceive. Included in the collection are works like: a digested rock sample contained in a glass vial; a print made using the raw data of a file that has an image encrypted within it; a suspended solar panel that rests on a grid powering, when it can, a small cooling fan.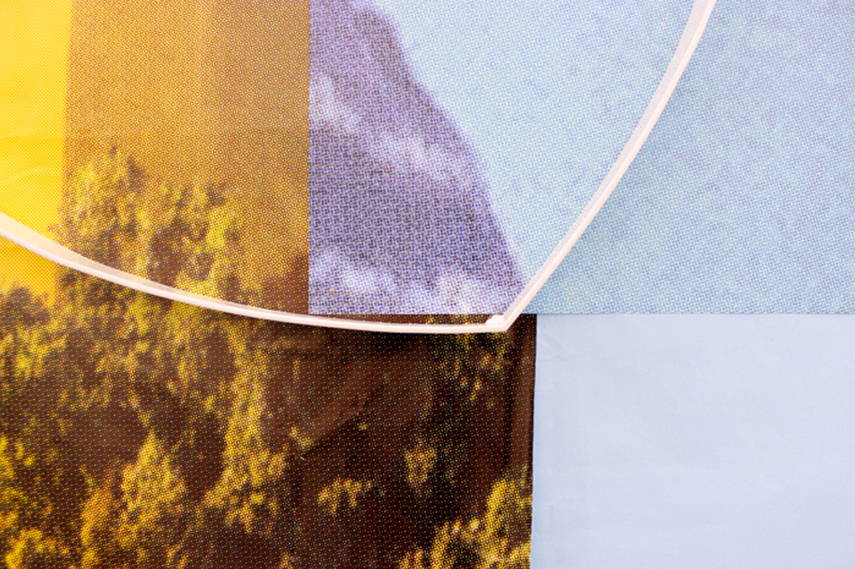 James Irwin and Lilah Fowler Exhibition at Space In Between Gallery in London
Bringing their practices together in a collaborative exhibition including many experiments and transformations, James Irwin and Lilah Fowler show us the forces that surround us. Seemingly distant, this network of digital ties and wave oscillations can influence or furnish our consciousness, bringing together the physical and intangible worlds. Starting January 30th, the exhibition named How the mind comes to be furnished, after one of the sound pieces that is part of the collection, will open at Space In Between gallery in London, and last until February 27th, 2016.
Featured image: James Irwin and Lilah Fowler – Snowcrash, 2016, for How the mind comes to be furnished at Space In Between Gallery. All images used for illustrative purposes.