Fabien Castanier Opens a New Speedy Graphito Art Show
To announce the grand opening of the Miami location in Wynwood arts district, Fabien Castanier Gallery prepared a solo exhibition of Speedy Graphito art titled An American Story. Speedy Graphito spent the last few months in his Miami studio will showcase his paintings from 2016 and 2017, which correspond in their themes and content with the universe of his previous pieces. For this show, Speedy Graphito's paintings are opulent with imagery coming from both popular culture but also high art. He is focusing on iconography that can be easily located in certain periods and narratives, as he develops his own art history at which he refers to as "mon histoire de l'art."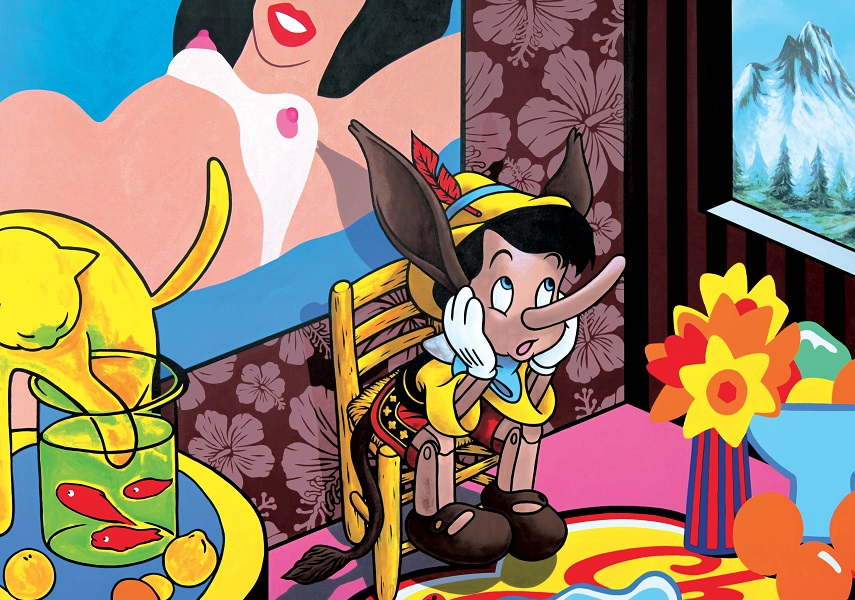 Imagery of a Globalized World
Primarily concerned with the role of images in modern society, Speedy Graphito has since the inception of his career in 1980s developed aesthetics steeped in concepts of commercialism and globalization of culture. His style is a mixture of figures and motifs often coming from popular imagery or from the paintings of some of the most famous painters in history such as Van Gogh, Andy Warhol, Tom Wesselman, and Henri Matisse. They are juxtaposed with elements Speedy Graphito creates, which adds to the plurality of styles, historical references, and narratives in his work. The mixture of contemporary styles and creatives with the modern ones, question the role of art, its historical linearity and legacy. The plurality of signifiers on each piece creates a pastiche of meanings that can be read by trained eyes, but which nonetheless appeal to a broader audience as well, through their unique mixture of popular and street art styles.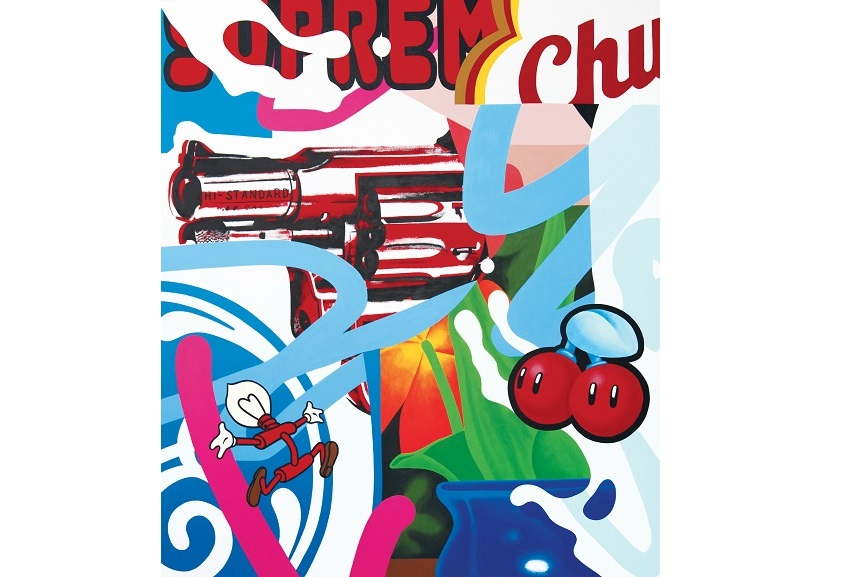 Speedy Graphito Art
First appearing on the Parisian urban art scene in the 1980s, Speedy Graphito was a student of the renowned School of Art Estienne. Over the 30 years his reputation has grown, and he influenced a myriad of creatives through his specific genre which can be described as urban and pop art seen through the lens of contemporary media culture. Over the years his style evolved, which brought versatility to the medium. Juggling between drawing, photography, video, painting, and video art and performance, the artist has for the past 6 years been working in the United States, where he also invigorated the cultural landscape. Currently, the Museum of Le Touquet-Paris-Plage is holding the artist's first museum retrospective that will be on view through May 21, 2017.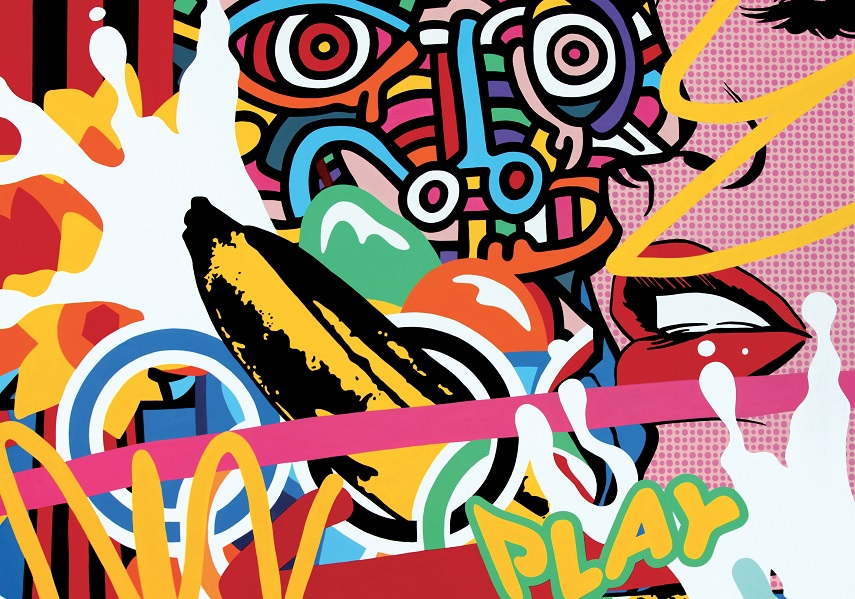 An American Story at Fabien Castanier
A gallery that is focused both on emerging and established international creatives, Fabien Castanier opened its doors in 2011 in Studio City in Los Angeles, and in 2014 relocated to the Arts District of Culver City, LA. The gallery introduces contemporary international creatives to the U.S. audiences and also cultivates an interdisciplinary program that explores many facets of contemporary art, including photography, sculpture, installation, new media and video. Fabien Castanier gallery space in Miami will open during the 2017 Art Wynwood art fair and the Miami International Boat Show, which takes place from 17-20 February. An American Story of Speedy Graphito paintings will open on the February 19, with the opening reception including brunch and live music from 10am-2pm. The show will be on view through April 30, 2017.
Featured image: Speedy Graphito – An American Story, 2017, detail. All images courtesy of the Fabien Castanier Gallery.