Speedy Graphito: Artificial Paradise
To mark the amazing four years that Speedy Graphito has spent working in the US, Fabien Castanier Gallery published a book entitled Speedy Graphito: Made in America, featuring the artist's special projects, exhibitions and artworks created during this period. Now, they are ready to welcome him for the third time with a solo show at their new space in Culver City – at the same time celebrating the anniversary of the gallery's relocation.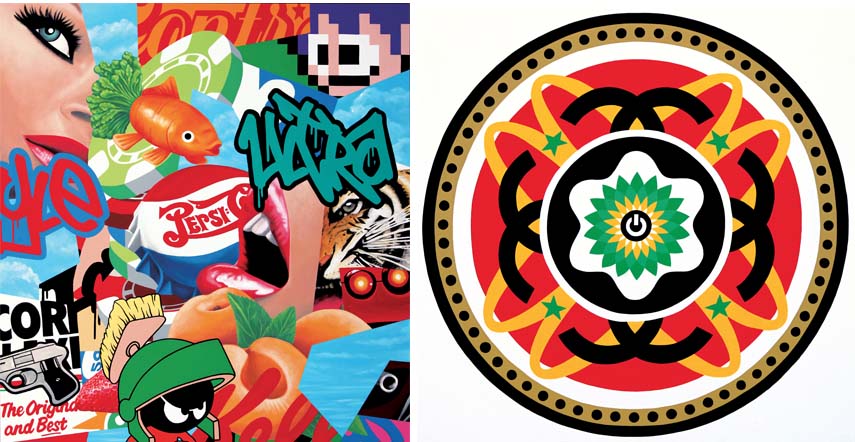 The Power of Advertising
In his new body of work to be shown in his first exhibition of 2015, Speedy Graphito takes on consumerism, commercialism and the idea of icons of popular culture influencing contemporary society in so many ways through the means of advertising. Grasping the purpose and manners of product selling, the artist twists these images into revealing their hidden message, manipulating their manipulative side to his advantage. Aware of how these pictures can shape and affect the way we think deeply, Speedy Graphito aims to shatter our addiction to what they have to offer by giving the images another meaning, radically different from their initial one. With his playful approach and extraordinary skills, it was only a matter of time when this versatile artist would take on such a rich topic and leave his signature mark on it.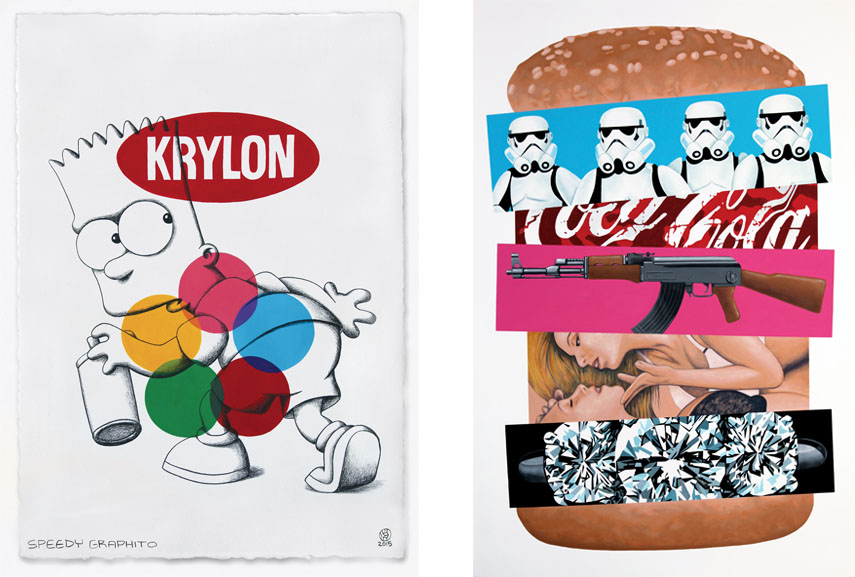 The Artificial Paradise
With Artificial Paradise, Speedy Graphito created a consumerist utopia, saturated with images, logos, slogans, mascots, famous faces and objects, as superficial and intimidating in presence as ever. Through multimedia pieces, paintings, film, sculpture and large-scale installations, the artist trademark colorful style will absorb the viewer the way advertising does – completely and hypnotically – only this time, it's all branded by Speedy Graphito, becoming much more bearable to look at. In his explosive chaos of all things familiar, the artist makes sense of advertising and gives it the much necessary depth that goes beyond the urge for pure consumerism.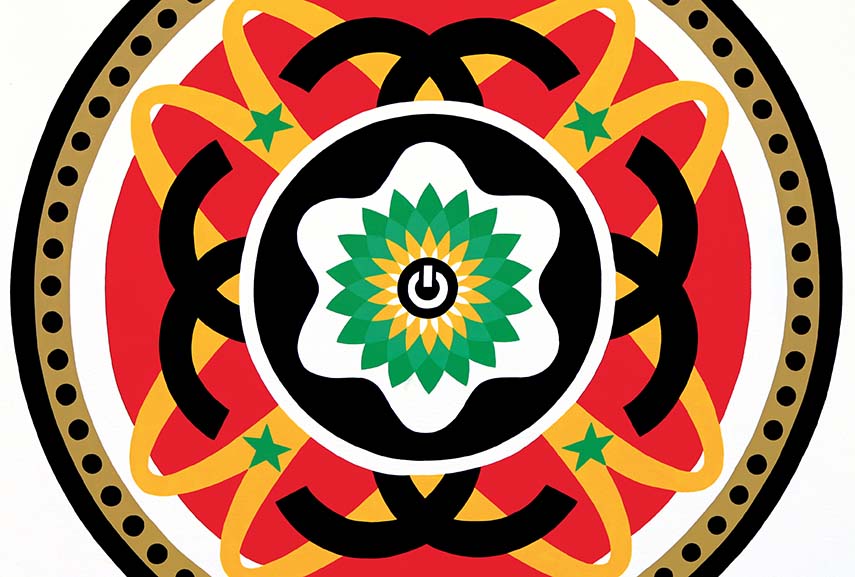 Speedy Graphito at Fabien Castanier Gallery
Speedy Graphito is one of absolute legends of urban and street art. Born Oliver Rizzo in 1961, he contributed to the development of these creative fields in France and around the world in an immeasurable way, and his stylistic approach is simply irreplaceable. Along Blek Le Rat, he is considered one of France's best street artists. He's had his first solo show in the United States in 2011 and since then, his presence there only grew stronger, introducing him to many major art fairs and private collections, and showing his art within the walls of many galleries. He lives and works in Paris, France.
Catch Speedy Graphito's third US solo show Artificial Paradise will be on view at Fabien Castanier Gallery in Culver City, Los Angeles County, from May 2nd until June 6th, 2015. The artist will be present at the opening on May 2nd from 6pm to 9pm.
Like some great street art? Sign up for My Widewalls!
All images courtesy of Fabien Castanier Gallery.