Spencer Tunick's Nude Installations in Australia This July!
Spencer Tunick elevates body art to a new level. Having a unique approach to nudity, he displays a remarkable capacity to transform the human body into an element deprived of its social and psychological notions. Bringing hundreds of naked bodies brought together, he creates beautiful, structural assemblies that leave the viewer equally confused and amazed.
The artist will return to Melbourne this July to create two days of dramatic nude installations as the headliner of Chapel Street's PROVOCARÉ Festival of the Arts. Tunick already stunned Australians twice – first in 2001 in Melbourne with an installation titled The Unfamiliar Family and then in 2010 when he staged The Base on the steps of The Sydney Opera House.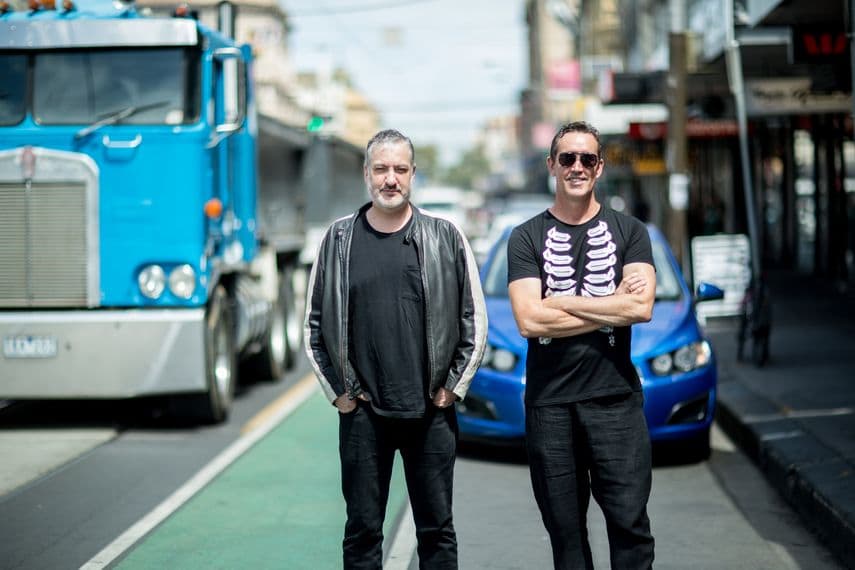 Return of the Nude
During the winter month of July, Chapel Street Precinct will be transformed into a provocative world of captivating art, music, and theatre. Headlining the Festival, Spencer Tunick will present his installation Return of the Nude, reflecting both his return to the city and the return of the body as a pure sculptural entity. Noticing that social media has perverted the nude form, the artist hopes to remove the idea of the body depicted as a glorified celebrity.
As the artist explains, Chapel Street reminds him of the East Village in New York, Sunset Strip in LA, and San Francisco's Haight-Ashbury, all combined.
I think people from Melbourne are a little braver because of their willingness to pose no matter the weather. I get a sense of resilience and risk-taking.
He emphasizes that everyone is welcome to participate, regardless of age, race, gender, ability, or body shape.
Spencer Tunick – Return of the Nude, PROVOCARÉ Winter Arts Festival 2018
A Tribal Experience
Gathering hundreds and thousands of participants, Spencer Tunick has taken his artistic vision all around the globe in a celebration of the live human body as an art object in public space. Following both traditions of land art and public art, he works directly in the architectural landscape while using the body as a raw material. This time, he will direct hundreds of Melbournians while using Chapel Street as his canvas.
Thrilled to be hosting Return of the Nude as the centerpiece of the festival, the Director John Lotton explains the artist's contemporary and immersive artistic vision is truly unique.
As the name suggests, this is a provocative and challenging festival of the arts, and you will certainly need to release your inhibitions to participate in this experience, which has been described as "tribal" by past participants.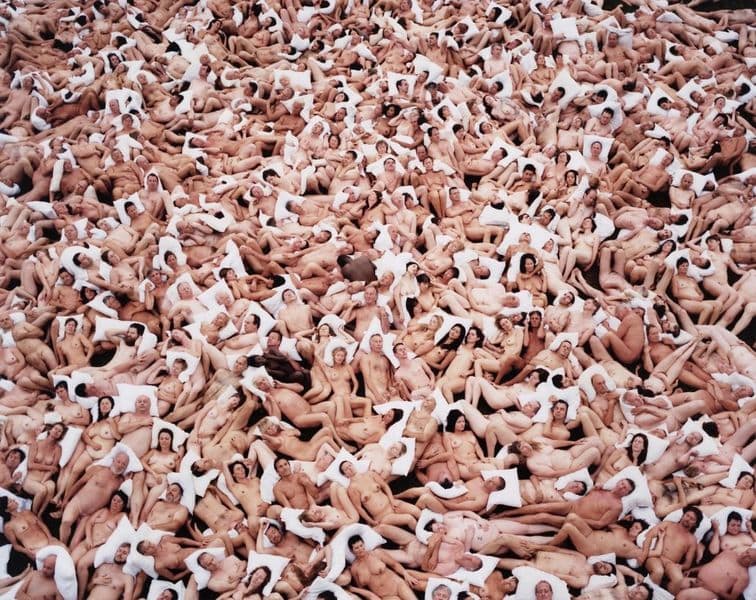 Spencer Tunick at Chapel Street's PROVOCARÉ Festival of the Arts
The Chapel Street's PROVOCARÉ Festival of the Arts will take place in Melbourne from July 20th until July 30th, 2018.
Australians who would like to be a part of this provocative installation can register now. The installations will go ahead rain or shine, but you should not worry about the cold since participants will not be naked for long periods of time. Participants will feature in two days of major installations and will receive a limited-edition print of the artwork they are part of.
Featured images: Spencer Tunick – Flanders 2 (Gaasbeek Castle, Belgium)(detail), 2011; Spencer Tunick – The Ring, Munich Bayerische Staatsoper, 2012; Spencer Tunick – Barcelona 1, Institut de Cultura, 2003. All images courtesy of Chapel Street.