Sketchbooks by more than Fifty Artists at Spoke Art Gallery's Fifth Annual Moleskine Project
We saw a number of great exhibitions at San Francisco-based Spoke Art Gallery in the last couple of months. Let us here just mention two of them: the exhibition of Alex Garant entitled Wakefulness that was on view in February and the 5th Annual Supersonic Invitational showcasing paintings, sculptures and illustrations from more than 75 artists, and that was on view in January 2016. Now, Spoke Art Gallery is organizing another amazing art event – the Fifth Annual Moleskine Project – a collective exhibition of artists' sketchbooks from around the world co-curated by gallery owner Ken Harman and Sydney-based artist Rod Luff.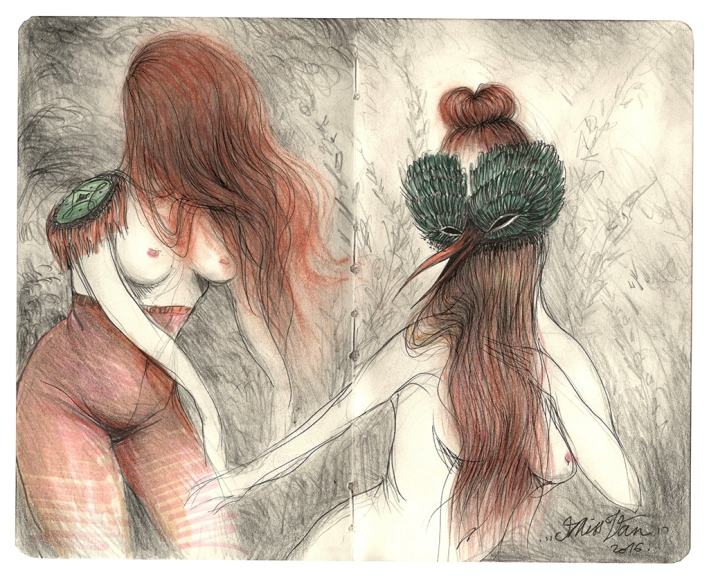 Fifth Annual Moleskine Project
Comprised of over 50 artists, this year's exhibition continues to expand while featuring some of the best and brightest in the new contemporary movement. Artists from all sorts of creative backgrounds in film, fine art, comics, illustration, animation come together for this multifaceted showcase. This annual show has gained international recognition and welcomes some new faces this year, including Berlin-based Andrea Wan and acclaimed female street artist Miss Van. The art of Wan serves as a sort of the artist's personal diary. Through an emotional landscape, people, animals and ghosts, Andrea communicates her most private emotions and thoughts, conveying them on watercolor paper. A distinctive visual language emerges from her illustrations, made from acrylic ink. The mixture of the Chinese, the Canadian and the European, three very distinct cultures, gave rise to a new, dreamy world, realized through Andrea's fantastic, surrealist style. Miss Van is one of the first women to have penetrated street art world in a meaningful way and is now recognized as a pioneer for female street artists. Miss Van's signature aesthetic revolves around sultry female subjects, which she refers to as poupées (or dolls, in French), alluding to the elements of fantasy and narrative in her work. But, Andrea Wan and Miss Van are only two out of more than 50 participating artists.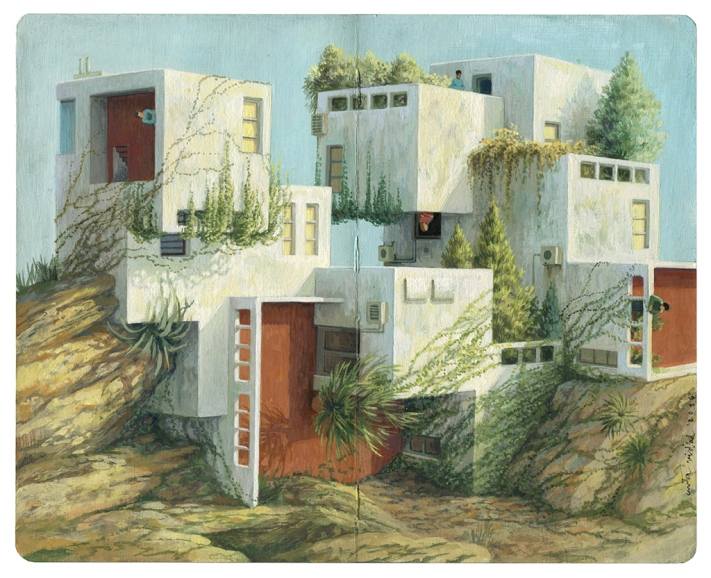 Participating Artists
Participating artists include: Bagger43, Brandon Boyd, Lindsey Carr, Kim Cogan, J.A.W. Cooper, Camilla D'Errico, Nicolas Delort, Cannon Dill, Hollis Dunlap, Jeremy Enecio, Valentin Fischer, Jayde Fish, Vanessa Foley, Reinier Gamboa, Greg Gandy, Alex Garant, Jessica Hess, Brandon Holt, Stella Im Hultberg, Mary Iverson, Miles Johnston, Justin "Coro" Kaufman, Hope Kroll, So Youn Lee Sergio Lopez, Travis Louie, Alex Louisa, Rod Luff, Nimit Malavia, Ryan Malley, Jean-Paul Mallozzi, Jeremy Mann, Marco Mazzoni, Nadezda, Tran Nguyen, Zach Oldenkamp, Karla Ortiz, Randy Ortiz, Dan Quintana, Matt Ritchie, Jana Schirmer, Ben Smith, Amliv Sotomayor, Kevin Earl Taylor, Henrik Uldalen, Dorian Vallejo, Miss Van, Cinta Vidal, Brian Viveros, Andrea Wan, David Welker, John Wentz, Aaron Westerberg, Bryce Wymer, Lauren YS.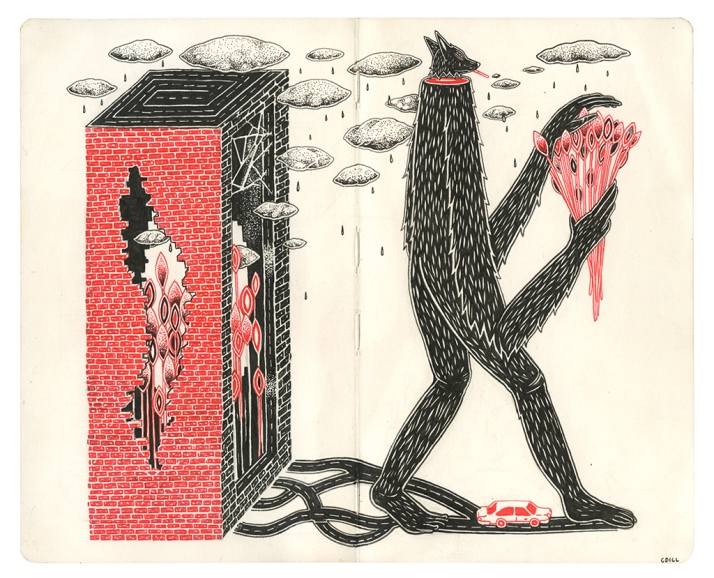 Fifth Annual Moleskine Project at Spoke Art San Francisco
An inside look into the diverse practice of art making, Moleskine V provides viewers and collectors access to a side of the artistic process that is rarely seen, much less formally exhibited. This is truly a huge art event, and is a must-see since there will be a bit of everything for everyone. Moleskine V will take place from April 7 until April 23 at Spoke Art Gallery in San Francisco. The opening reception is scheduled for Thursday, April 7, 6-10pm.
Featured Images: Rod Luff, detail; Jessica Hess, detail; Greg Gandy, detail; Bryce Wymer, detail; Andrea Wan, detail. All Images courtesy of Spoke Art Gallery.