SpongeBob SquarePants 400 NASCAR Race Trophy by KAWS!
American graffiti artist KAWS designed a trophy again! After creating a trophy for 2013 MTV Music Awards, inspired by Buzz Aldrin's planting of the American flag on the Moon, KAWS collaborated with NASCAR on creation of trophy intended for the winner of Kansas Speedway on May 9, 2015. This time, Nickelodeon and NASCAR teamed up to jointly promote brands with a help of a renowned graffiti artist KAWS, who is already famous for his KAWSBOB piece amongst other fictional character such as Pinocchio and Jimini cricket, Snoopy and Woodstock, Astroboy and the whole Simpson family, reinvented as The Kimpsons.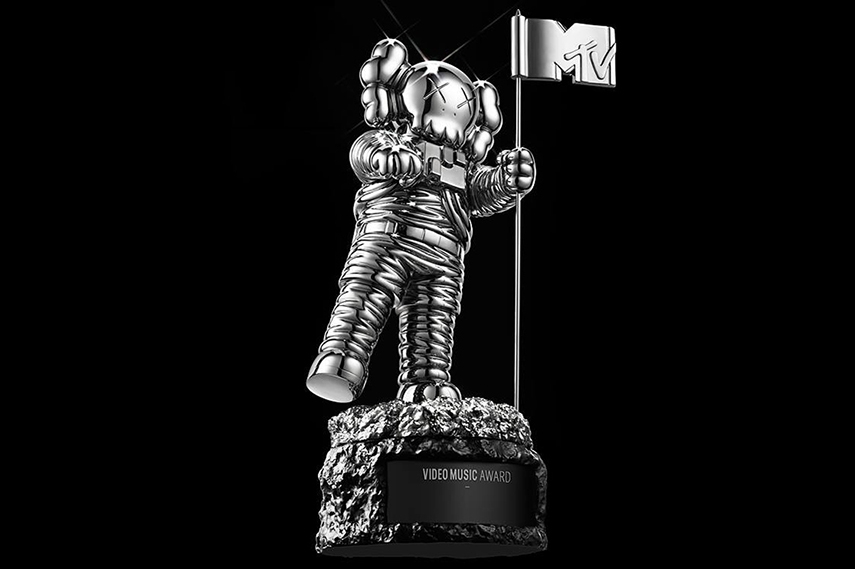 SpongeBob SquarePants 400 Trophy by KAWS
Nickelodeon announced the collaboration with KAWS and NASCAR on creating the trophy for Kansas Speedway that is about to take place on May 9, 2015.  KAWS' artwork, inspired by the ever-present dialogue in the pop-culture through cartoon characters, in this case, through SpongeBob SquarePants. KAWS seems to really appreciate the aesthetics of SpongeBob and his positive discourse. That way it is not strange to see many of KAWS' artworks containing the image of Nickelodeon's most recognizable product. For this event, KAWS created almost a meter high trophy and a 21m x 274m mural spanning the track's backstretch for pleasure of audience at Kansas Speedway as well as for the TV audience. This collaboration is accompanied by the changing of color schemes to SpongeBob color scheme from five NASCAR teams.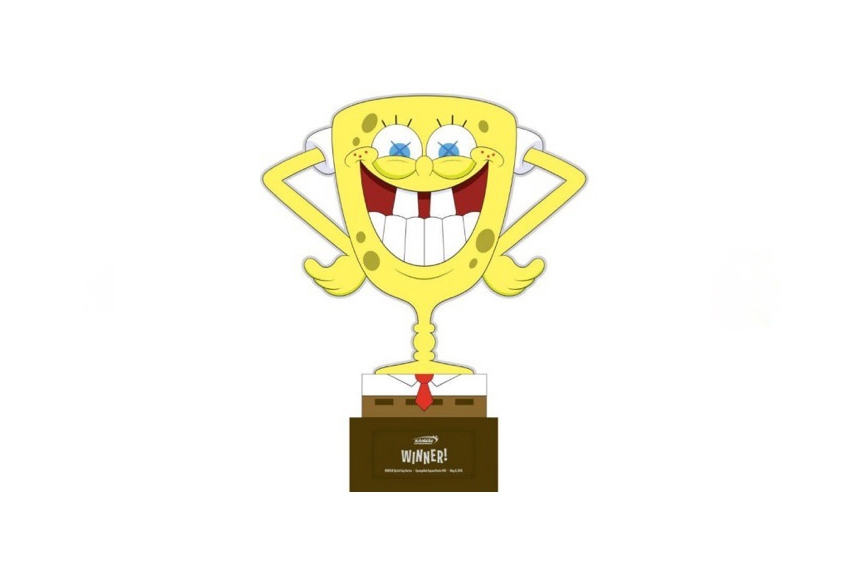 Kids Zone at Kansas Speedway
Nickelodeon, running its 36th year of being the number one kids entertainment brand, had the greatest success with the launching of SpongeBob Squarepants in 1999. Since then, SpongeBob has been number one show for thirteen consecutive years, aired in 185 countries and synchronized to fifty different languages. The program of the Kansas Speedway will not stop with race only, but the youngest visitors will be able to enjoy hanging out with SpongeBob SquarePants costume characters in the Fan Zone of Kansas Speedway.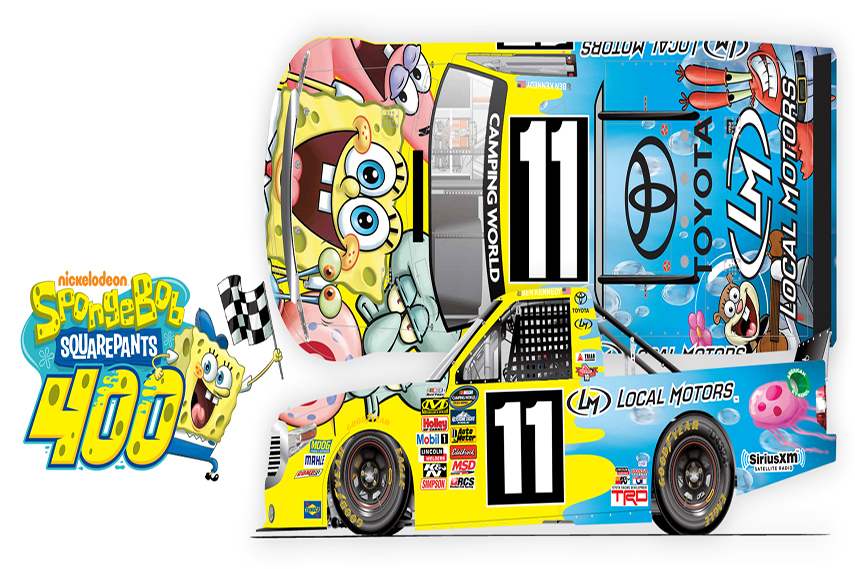 KAWS in the Middle of Collision
NASCAR, being a sport where collisions are much anticipated and cherished, conceived a collaboration with Nickelodeon, a children entertainment network. It seems like yet another collision is mediated by non other than KAWS. A rather strange collaboration for both NASCAR and Nickelodeon leaves one to think what  the children would have to say seeing a car with a SpongeBob decals ramming into a car with a Patrick The Starfish color scheme. Isn't there a need to put a stop to the violence in the minds of the youngest? The discourse is quite clear while the outcomes may vary: profit is a must, entertainment is most certain, children are endangered and the artist is in the middle of the collision.
We would like you to hear your voice! If you want to comment, please visit our Facebook page!
To read fresh daily news, be sure to sign up for My Widewalls now!
All images are for illustrative purposes only, with the cortesy of Nickelodeon, NASCAR and hypebeast.