KEEP IT SIMPLE
Last year STABS spent a month living in Jakarta. While hanging out and painting with Jakarta's leading graffiti crews, STABS kept a journal, entirely written in glyphs. On April 18, STABS will be presenting the journal at Backwoods Gallery in Melbourne. The exhibition titled "Keep it simple" will also show fifteen original pieces based on key events from this cultural exchange. With a decade of stencil based street activity in Melbourne and abroad, STABS is considered to be one of Melbourne's most renowned street artists. STABS can be seen anywhere around Melbourne, especially in Melbourne's inner-city suburb of Collingwood. He's been crafting his skills on city's streets for quite some time, creating his characteristic frenetic tribalism.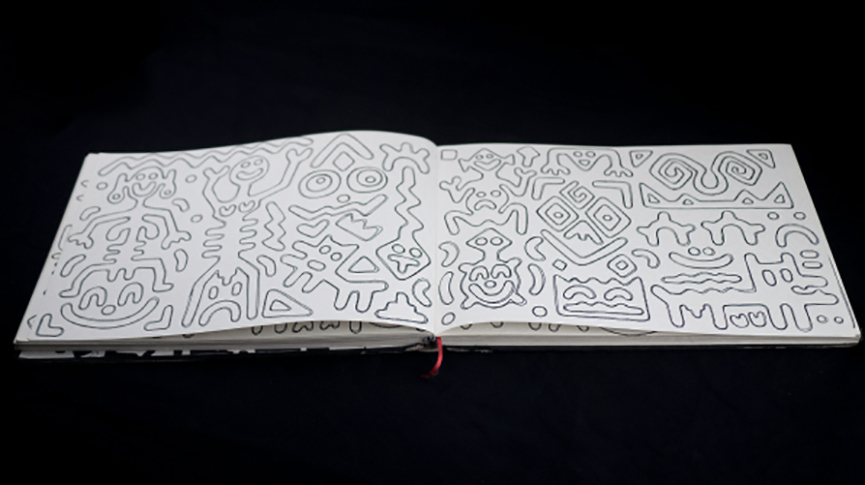 Everfresh Studio
Working out of Everfresh studio, STABS has developed his unique characters along with a paint and print practice. For the record, members of the Everfresh crew, located behind an unmarked factory door in Collingwood, are the key players that shape city's dynamic and prolific street-art scene. The crew consists of names like Sync, Phibs, Reka, Rone, Wonderlust, Prizm, Meggs, Makatron and The Tooth.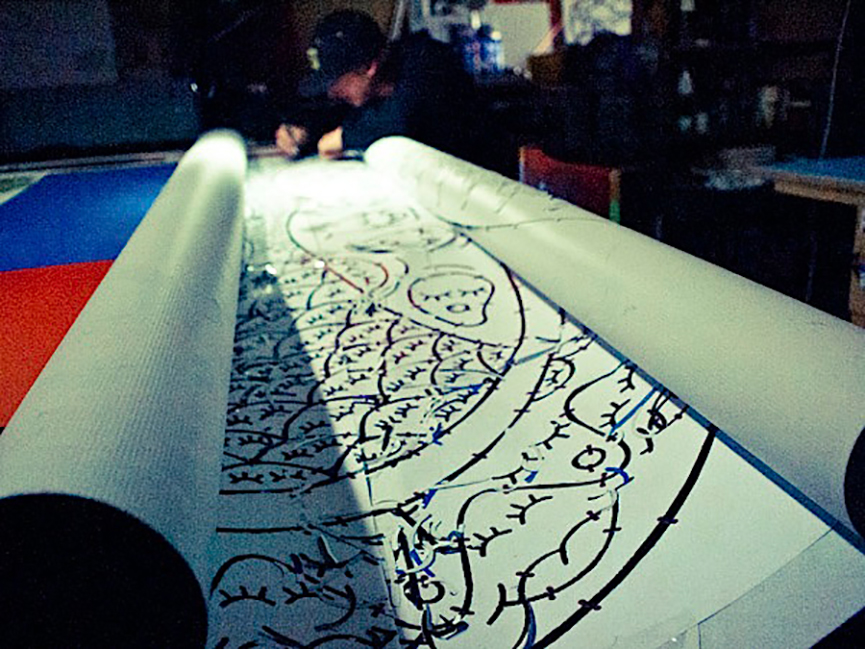 Glyphs and Logographic
Over the years, STABS has developed his own language of glyphs that has expanded in a complex logographic system. Each piece within this system has a story encoded. His attention to detail is worth of every respect. Over time, STABS' hidden language has gone from being a background pattern to becoming the main focus of his work. His art shows the complexity of a simple line emphasized through persistent repetition.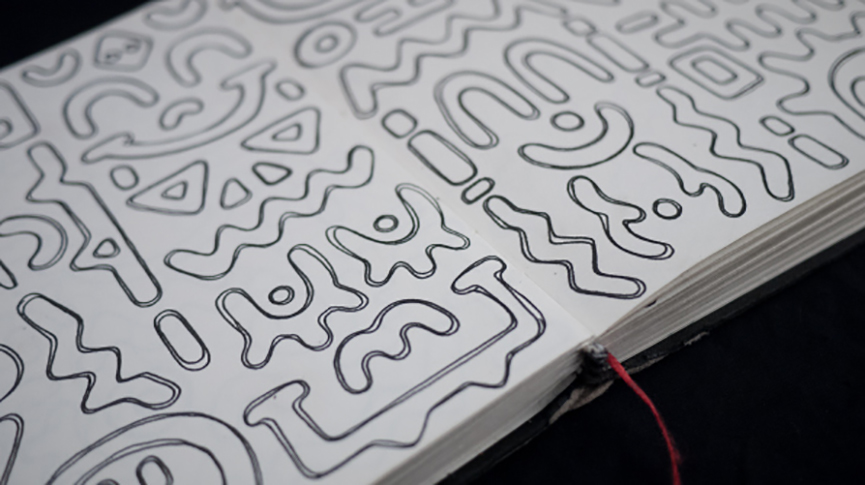 From the Streets, for the Streets
STABS' work spans across different media, although he never loses focus of the art of stencil making. He continues to re-define the public facade around Melbourne, often taking advantage of the vacant shop fronts and "sneaky spots" but also in sourcing materials with a "from the streets, for the streets" mentality. All of this has gained him recognition and placed him amongst Australia's leading street artists nowadays. "Keep it simple" will be on display until April 28.