Star Wars - Art Awakens is the Official Fan Art Competition for "Star Wars: The Force Awakens"
Hey, the Star Wars art awakens! If you are a Star Wars fan, if you have an artistic talent, spare time and you are over 18 years old, you might well win a three day paid trip to Los Angeles for yourself (and a guest of your choice), as well as a participation in a group exhibition at Gallery 1988 in Los Angeles. All you have to do is become one of the five winners of Star Wars: The Force Awakens Fan Art Contest, by impressing the jury with your StarWars artwork. Peace of cake, right?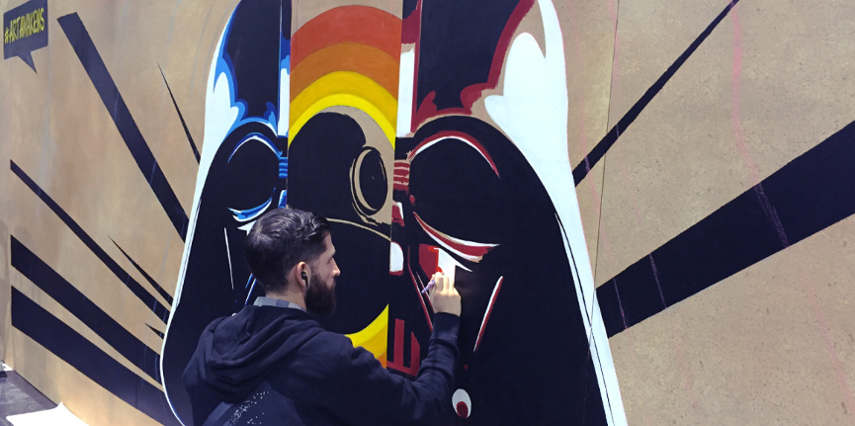 Star Wars: The Force Awakens Coming in December
So, what's the story? The movie Star Wars: The Force Awakens is about to be released in the United States in December this year, according to IMDB. It will be a continuation of Star Wars: Episode VI – Return of the Jedi, that was filmed waaay back, in 1983 by George Lucas. And, as about every part of the saga, this Star Wars: Episode VII – The Force Awakens is hyped as it can be, with its huge fan-base just biting their nails in expectation of December. But, people from Lucasfilm and HP have thought of something that should make the time goes faster – Art Awakens. From August 11, the fans of the saga will be able to participate in competition that is inspired by the new movie Star Wars: The Force Awakens. However, the information about what will be happening in this film are rare.
 Try your artistic skills and participate in the contest inspired by the latest Star Wars movie.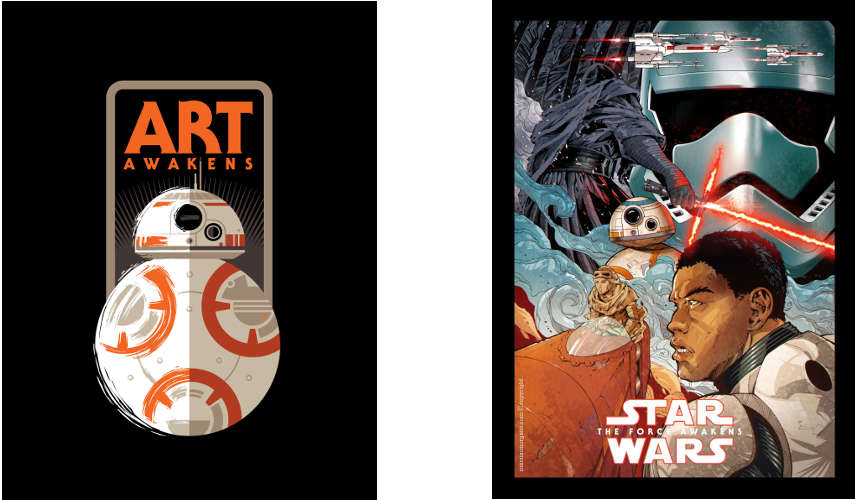 How to Participate at Star Wars – Art Awakens
Only one trailer has been released so far for the Star Wars: The Force Awakens, back in November 2014. Yet, for the army of fans, that was more than enough. Artworks inspired by this trailer started to appear from the first day; one week after the trailer was released, one could easily assemble an exhibition of fans' artworks. But, this time, it's more demanding than that. Yes, every amateur artist can submit their works inspired by the Star Wars: The Force Awakens. They should do it at website ArtAwakens.com, in order to get a chance to be a part of an exhibition that will take place on November 13-15 at Gallery 1988 in Los Angeles. And how to do that? A serious jury, made by members from Disney, Lucasfilm and visual effects house Industrial Light and Magic will evaluate all works that were posted at Art Awakens website. Also, HP will hand their "Bend the rules award" – an HP notebook computer – to one of the five winners that has the highest score in the category of the innovative use of technology. Also, all original artworks will be sold at the auctions, and the money from that auction will go to UNICEF Kid Power, which will help malnourished children around the world. You have the time until October 11 to send your artworks. Ready, set, go!
Your opinion is valuable to us! Please join us for a discussion on our Facebook page.
Sign up for My WideWalls for FREE and be up-to-date with contemporary and street art.
All uncredited images courtesy of Art Awakens.