Stash and Lafayette Capsule Collection
The New Yorker fashion label Lafayette recently announced their collaboration with the East-Village graffiti legend Stash. The collaborative effort resulted in a thirteen-piece street wear collection that includes t-shirts, hoodies, outerwear, backpacks, shorts, caps and a skateboard deck. Lafayette and Stash decided on the graffiti's legends signature motif, blue camouflage as theme to the fashion line. The Capsule collection will hit the online shelves of Privilege on February 8th.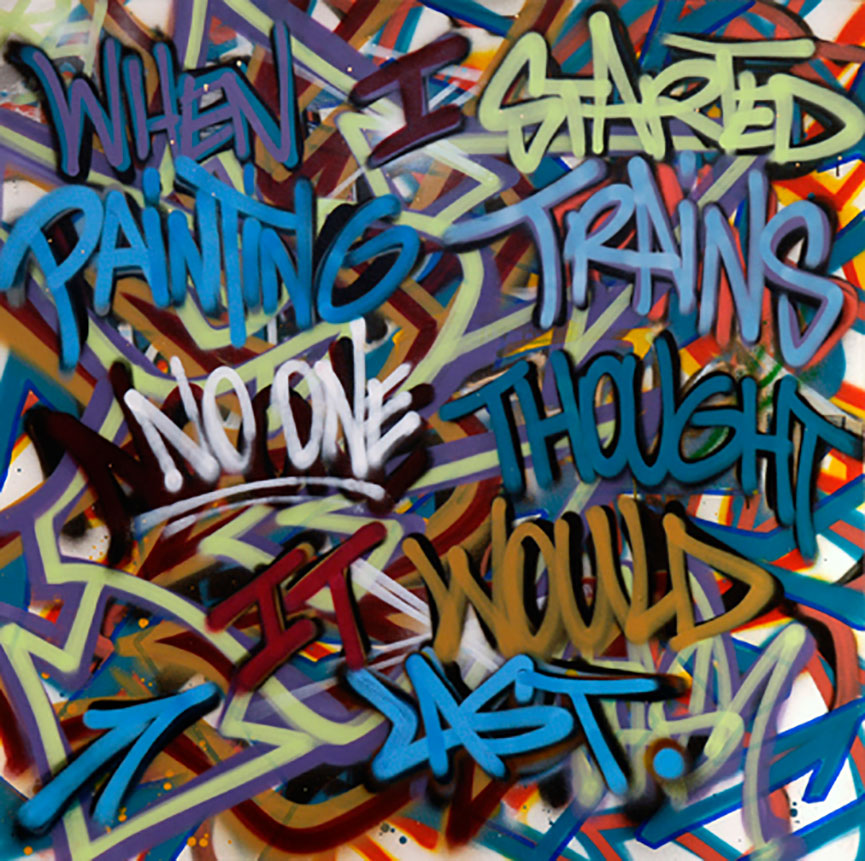 Stash – Background
Stash was born in Long Island, New York in 1967. He is considered one of New York's graffiti legends, pivotal to the East Village scene of the early 1980's. He exhibited his first canvases alongside pop art pioneers Keith Haring and Jean-Michael Basquiat when he was only 17. While his contemporaries turned to Pop Art, Stash stayed true to the subway, working on trains until 1987 when he created his last underground piece alongside Zephyr. His early works on canvas demonstrate a loyalty to his early career in the use of subway map-collages and signature bold outlines and clean shapes. By the late 1990's, Stash had pioneered the use of graphic elements of graffiti on streetwear through high-profile collaborations with companies such as Nike and Bathing Ape. The move ensured his work reached a much wider audience than the gallery visitor and played a key role in the widespread understanding of graffiti, which in turn led to its public acceptance. Stash is now firmly established as an innovator and influencer in the world of urban design, and his fascination with the urban environment is also evident in his perfectly executed photographic work, which features a combination of city motifs alongside the latest lighting and printing techniques.