Stations of the Cross
In July 2003, Thomas (Tom) Moore left home and has not been seen since. He was 32 when he left. His brother, Benjamin Moore soon after established "The Missing Tom Fund" to find Thomas and make sure he is safe and well. In 2006, Ben Moore also founded Art Below; a London based public art enterprise that uses billboard space in underground stations to display artworks in London and overseas. With a wide range of international artists and its various campaigns in cities worldwide, the organization has an important position within the movement of contemporary art in public space. Its mission is to enrich the everyday life of the traveling public by giving fresh insight into the very latest in contemporary art whilst at the same time providing a platform for emerging and established talent.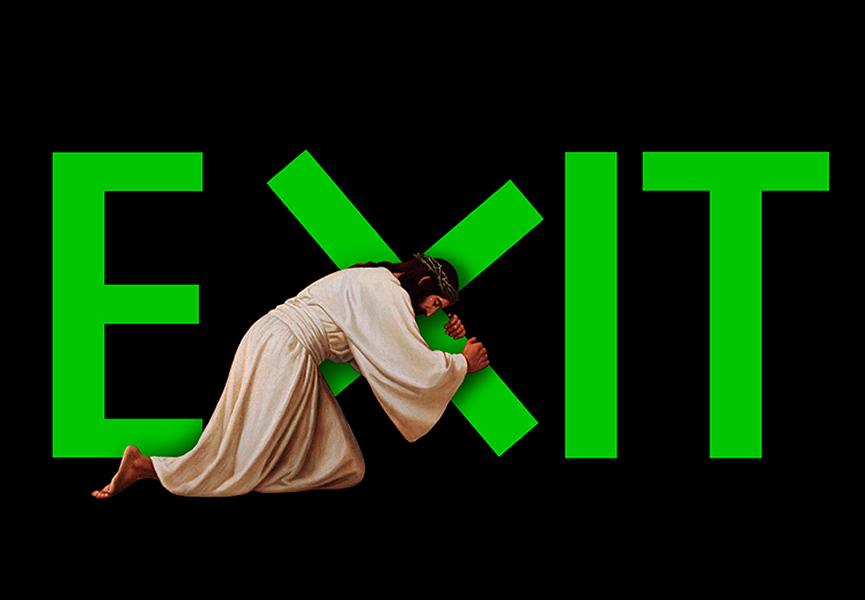 Art Below
Art Below recently expanded its activities by organizing exhibitions to raise proceeds for the Missing Tom Fund. The first exhibition highlighting the Missing Tom Fund was the hugely acclaimed "Art Wars", which was held at the Saatchi Gallery in October 2013 and featured artists including Damien Hirst, David Bailey, Yinka Shonibare and Jake and Dinos Chapman.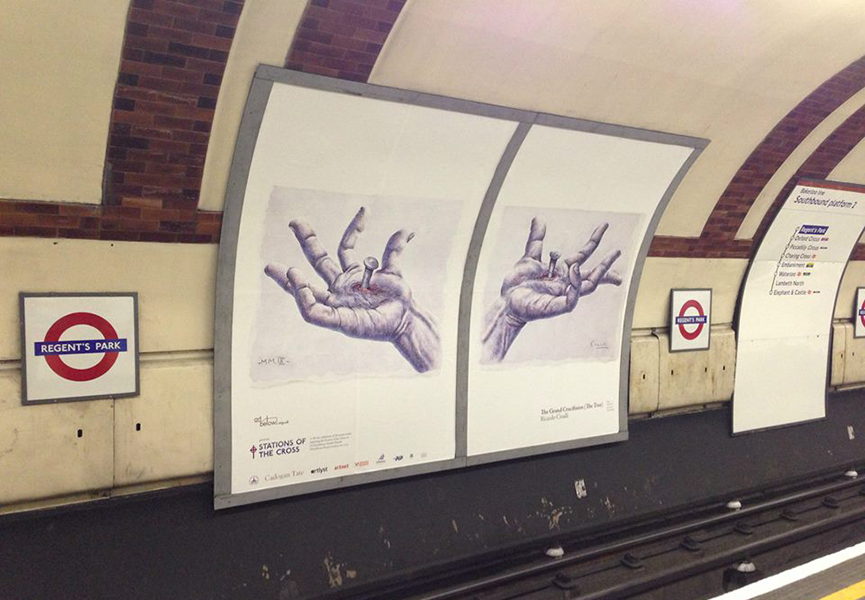 St. Marylebone Church
Currently runs the second exhibition curated by Art Below in London's St.Marylebone's Parish Church. The exhibition, titled "Stations of the Cross", brings together 20 artists who dealt in their work with the topic of the Passion of Christ. The works are also on display to the public on billboard space across major London Underground Stations.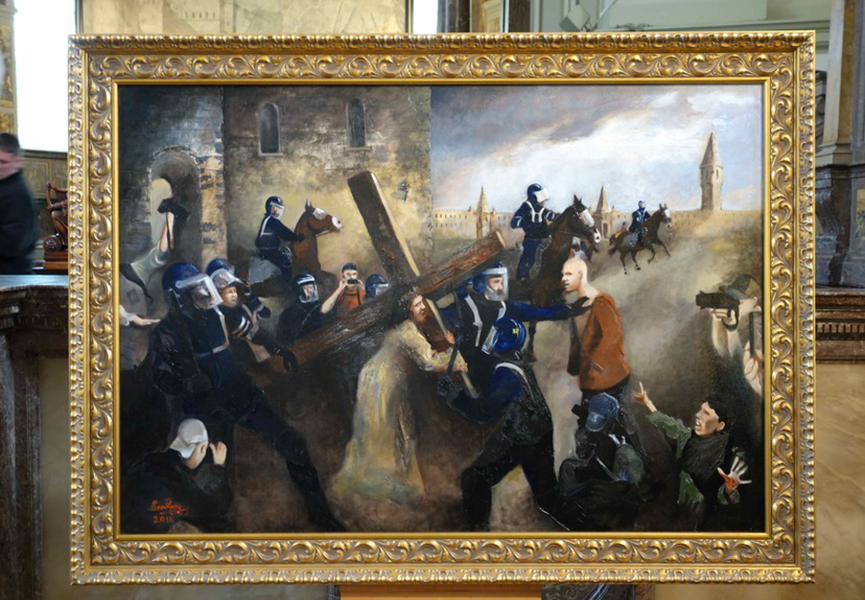 Artists Line-Up
The exhibition features the following artists:  Johan Andersson, Harry Cardross, Ricardo Cinalli, Chris Clack, Mat Collishaw, Hugo Dalton, Zavier Ellis, Nancy Fouts, Paul Fryer, Alex Gene Morrison, Sebastian Horsley, Alison Jackson, Wolfe Lenkiewicz, Mc Llamas, Antony Micallef, Ben Moore, Polly Morgan, Gavin Nolan, Viktor Schroeder, Bran Symondson, and James Vaulkhard.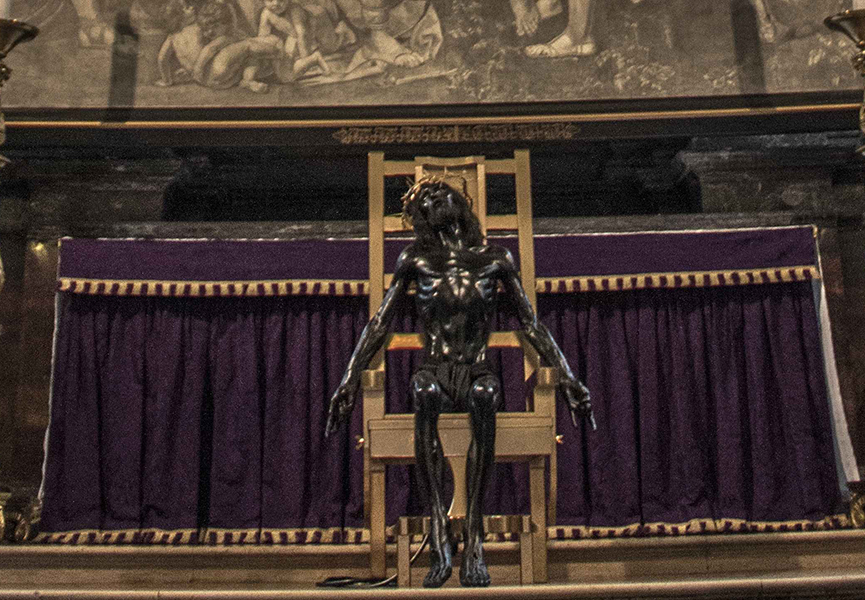 Ben Moore
Ben Moore says: "The proceeds from Art Wars have enabled us to reignite the search for my brother and also to draw attention to the excellent work of the Missing People Charity. Tom was very interested in religion and, as such, "Stations of the Cross" seems a natural fit for us. We hope that the project will offer further help in continuing our search for Tom."
The works are on view till April 17.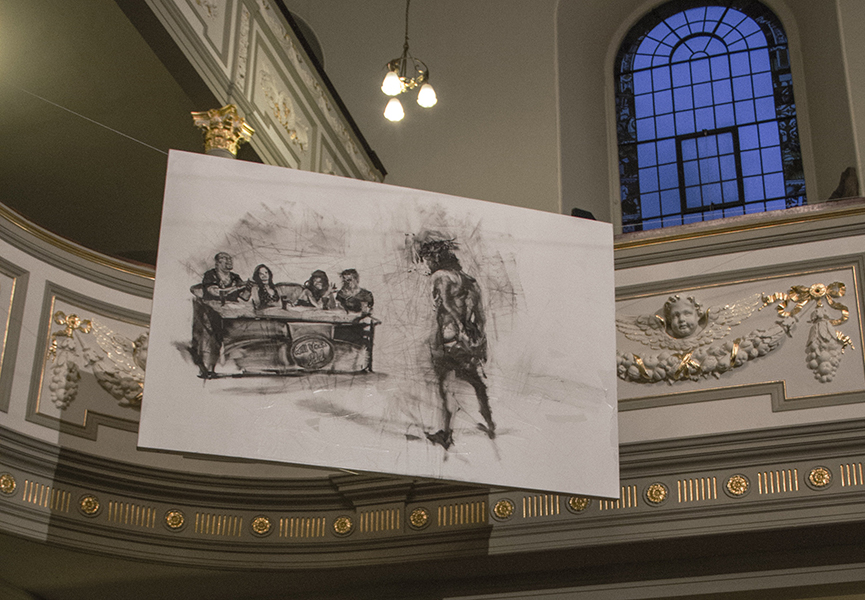 Follow These Galleries
London, United Kingdom

London, United Kingdom