Stefania Fersini Explores the Truth Behind the Glossy Imagery of Fashion Magazines at 101/Exhibit
The 101/EXHIBIT Gallery from Los Angeles is organizing an exhibition of Stefania Fersini. One of the leading galleries in the wider LA area will present works by this amazing Italian artist, whose work is known for its photorealistic style (be sure to check out Widewalls Podcast with Kevin Van Gorp, Director of 101/EXHIBIT). During the show at 101/EXHIBIT, the visitors will have an opportunity to see Fersini's paintings that are inspired by representation of women in fashion magazines. The artist is using a unique technique in the process, while she creates (through her work) a whole parallel world made of models, scenarios and icons of our society. The works by Stefania Fersini that will be exhibited at 101/EXHIBIT are both aesthetically and conceptually attractive and challenging; therefore, use the opportunity to visit this amazing show.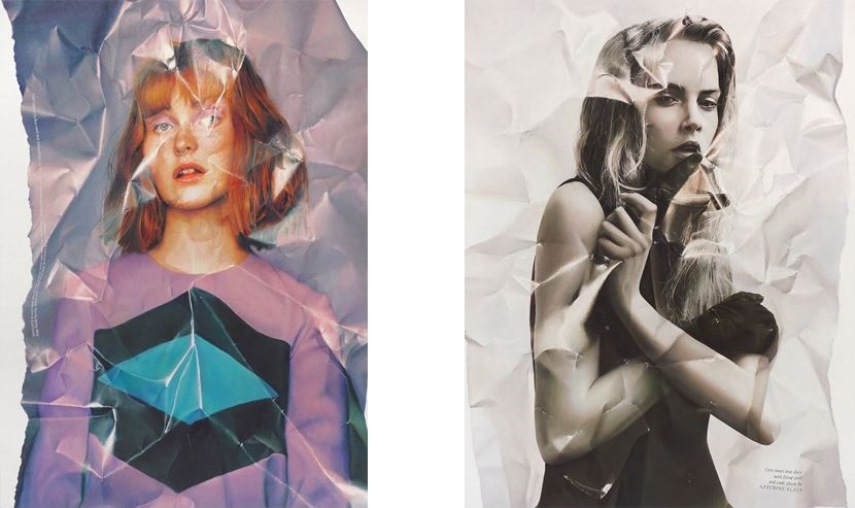 The Art of Stefania Fersini
Stefania Fersini was born in Aosta, Italy, in 1982, but she lives and works in Turin. She is part of a Turin-based collective of artists and designers called Nucleo, which is active in the fields of contemporary art, design, and architecture. Fersini's work has been shown in solo exhibitions across Italy and in group exhibitions in Italy, France, Germany, Belgium, the UK, and the United Arab Emirates. The artist is known for her unique mirror-like, creased images of fashion photography and models, symbolizing rejection and society's often unneeded consumption. In the series that will be exhibited at 101/EXHIBIT, Fersini begins her process with pages ripped from LOVE, The WILD, Wonderland, and other similar publications. The paintings prompt us to consider the relationship between glossy images of models and the degree of veneer in our own lives. Actually, the artist is dealing with consumeristic oriented representation of women in fashion magazines. The subjects in her compositions are created so they appear in life-sized scale instead of magazine scale. Fersini's paintings have almost hypnotic effect, that allows a viewer to induce a personal reflection about the complexity of individuality in relation to these same models and values.
Glossy Imagery of Fashion Magazines
Fersini's paintings of slightly crumpled magazine pages emphasize the highlights reflected by studio lights shining on the pages' gloss coated finish. Creases and reflections partly obscure the women of these spreads; their half-parted lips, half-lidded eyes, and laconic poses all markedly and excessively similar. The artist is equally focusing on the photographic image and its lustrous surface. As a consequence, the eye flits between recognizing the original photograph's perceptual depth–what it depicts–and the image as a physical object. What makes the paintings by Fersini simply amazing is the artist's painstaking technique that monumentalizes images, despite the ephemeral nature of fashion.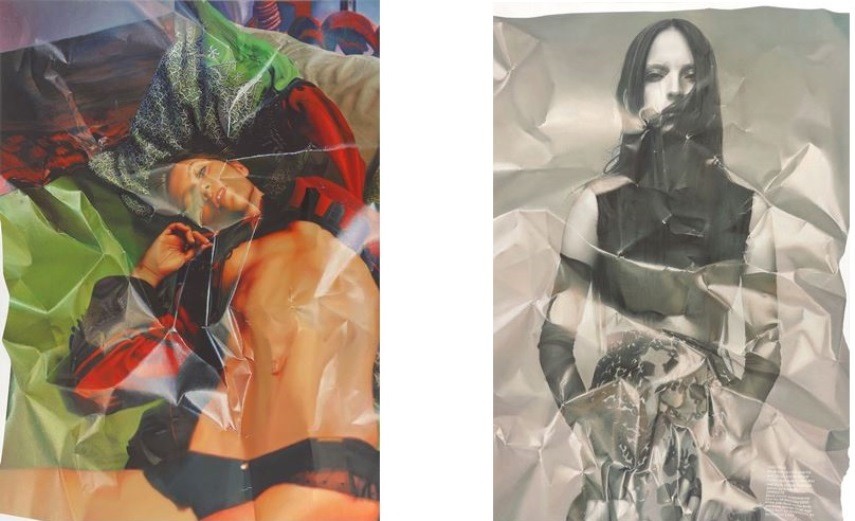 Stefania Fersini at 101/EXHIBIT
This exhibition is the artist's first solo showing with the gallery. All true art lovers should visit 101/EXHIBIT during the exhibition of works by Stefania Fersini. The exhibition will be on view from September 12 until October 17, 2015, at 101/EXHIBIT in Los Angeles (the location is 8920 Melrose Ave on the corner of North Almont Drive, one block south of Santa Monica Blvd). The opening with the artist will be held from 6 – 8pm on Saturday, September 12.
To be informed about upcoming exhibitions, sign up for My Widewalls! It's free of charge!
Featured Images:
Stefania Fersini -LOVE n9, spring-summer 2013, pag 34-35
Stefania Fersini – The Wild n9, pag 74, detail
All Images courtesy of 101/EXHIBIT.
Follow These Galleries
Los Angeles, United States