Stephan Siebers: Sculptures
The Munich based Ponyhof Artclub (that presented the fascinating Cloud Machines exhibition by Andreas Klöpsch) have announced a new solo exhibition by Cologne based sculptor Stephan Siebers. Stephan Siebers – Sculptures will present a body of work crafted in steel influenced very much by the aesthetics of the Bauhaus movement (if you really fancy experiencing Bauhaus style first hand check out the Bauhaus Accommodations article!) that sees Siebers creating simple forms that toy with the notions of gravity, volume and weight (although very different in style, check out the Street Artists article about the work of Italian sculptor Jacopo Mandich who plays with similar concepts in his creations).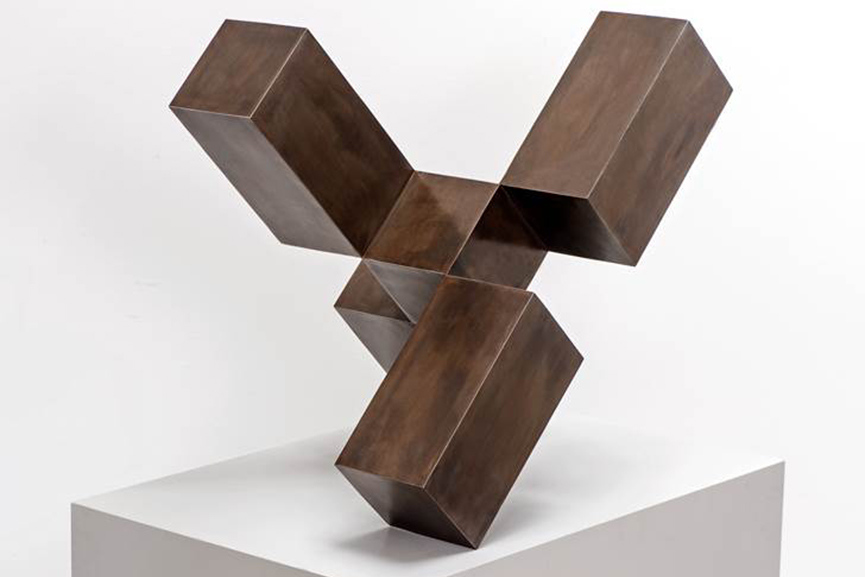 Minimal Structures
The sculptures created for the solo Stephan Siebers – Sculptures show at Ponyhof Artclub, reveal a love of architecture and structures, simple forms that appear to become finely balanced illusions, almost as if they are shifting structures frozen at an unlikely moment, looking as if they are about to topple over. Influenced by artists such as Richard Serra (whom you can read more about in the Richard Serra: Vertical and Horizontal Reversals), Sol LeWitt (here you can watch a video titled Sol LeWitt's Incomplete Open Cubes in which he discusses his work) and English abstract sculptor Anthony Caro (who appears in this Abstract Artists In Their Own Words documentary), particularly with their choice of using unconventional industrial materials to create their works, Siebers has chosen to follow their legacy allowing himself freedom to explore materials such as steel and wood without worrying about the functionality of the material. The minimal structures created by Stephan Siebers vary greatly in size from small scale to several meters high but all play with strong, common shapes such as cubes, balls and spirals to create his masterful illusions that play on our sense of balance and confounds our rational thinking, by the use of materials like steel, to create these finely poised sculptures (check out the Heavenly Palaces by Anselm Kiefer for a similar idea about balance and gravity).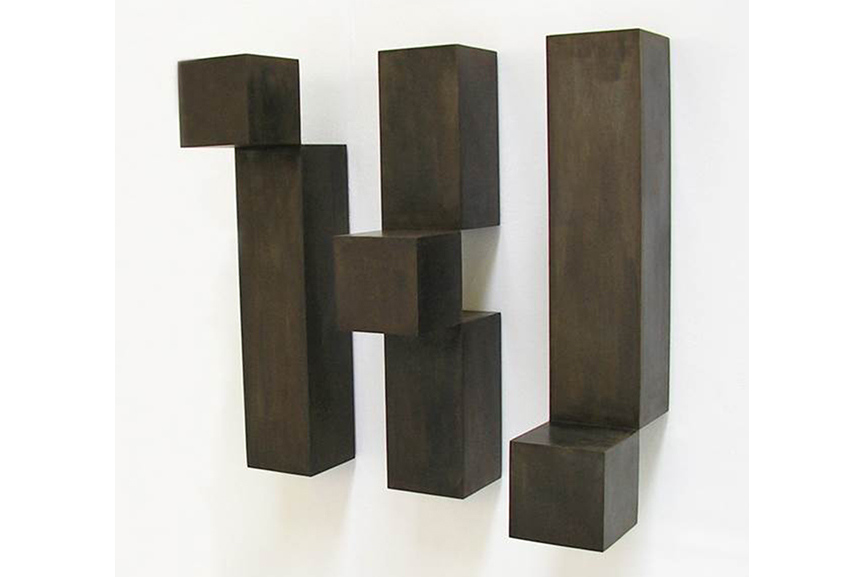 Stephan Siebers
Born in Cologne, Germany, 1963, sculptor Stephan Siebers set out to train in carpentry before turning his attentions to study architecture, both of which gave him a good grounding before discovering a love of sculpture. The influence of both carpentry and architecture can be seen in his minimalist forms derived from the Bauhaus influence and the idea of 'less is more' are evident in the reductive sculptures that allow them to exist as pure energy forms. Siebers has managed to sharpen his artistic ideas and skills that allow him to focus fully on tension, form, scale, material and surface to create his sculptures that somehow defy the laws of gravity and present us with wonderful illusions to consider. You may also enjoy looking at the Big Rig Jig and Duel Nature sculptures from the Burning Man festival that plays with similar ideas in a different style.
Stephan Siebers – Sculptures can be viewed at Ponyhof Artclub, Munich, from 28th January 2015 until 14th March, 2015. Opening reception will be on 28th January, 2015, 19.00-22.00.
Keep up with the latest art news and sign up to My Widewalls today!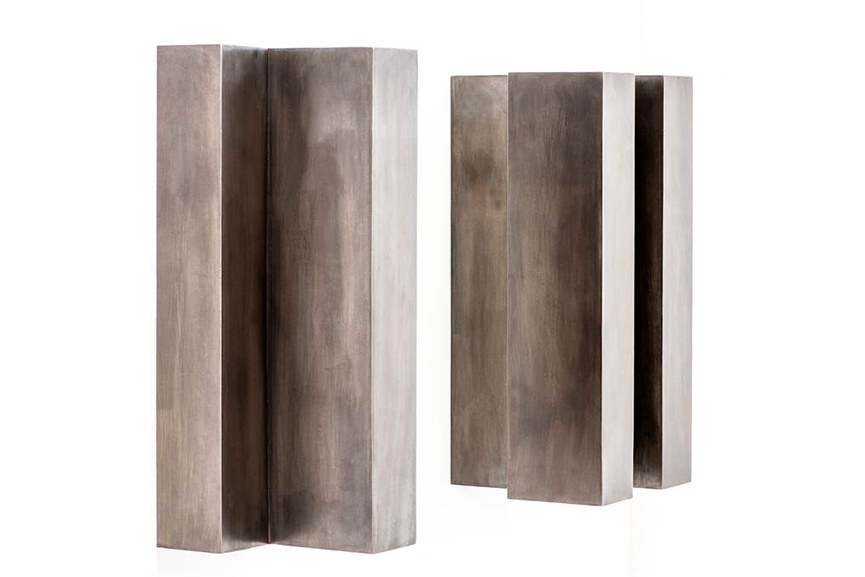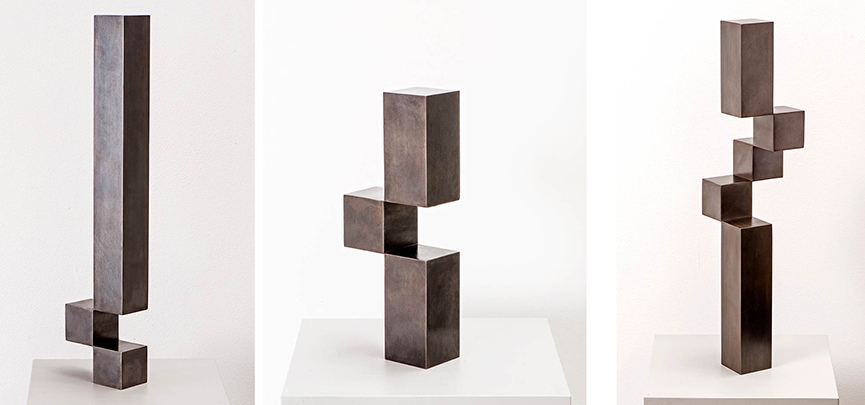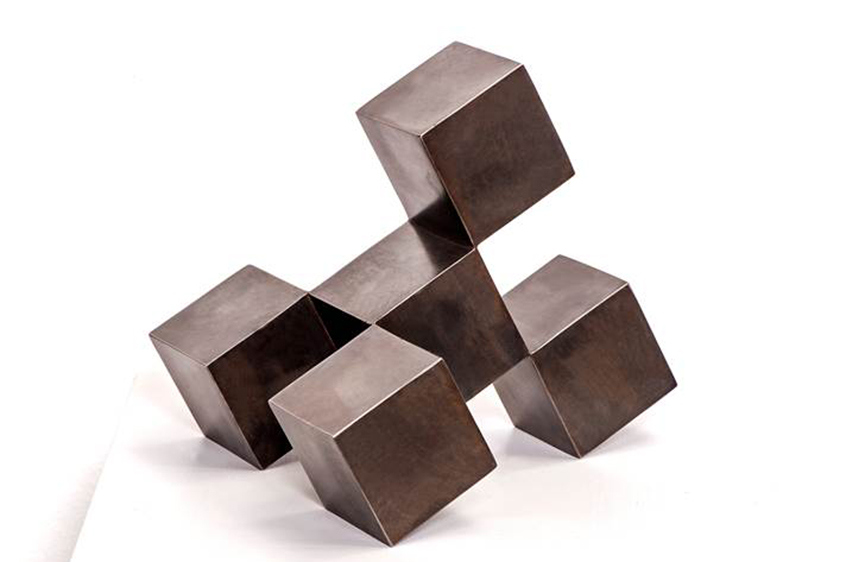 All images courtesy of Ponyhof Artclub.
[mc4wp_form]
Follow These Galleries
Munich, Germany

Beverly Hills, United States