Stephanie Chefas Projects Pays a Tribute to Portland with an Exhibition
Before opening her own art space, curator Stephanie Chefas was the woman behind many intriguing group exhibitions in San Francisco and Los Angeles, among others. She became an expert in gathering talented artists for comprehensive shows that engage their public and involve some of the most prominent names in art today. Now, we have Stephanie Chefas Projects, a gallery based in Portland, Oregon which had its debut in October 2015, with an exhibition entitled Fresh Brew. To open the new year, another one is coming up, under the name of STRAIGHT OUTTA PORTLAND, and it aims to pay homage to this vibrant American city through the works of 17 artists living and working there.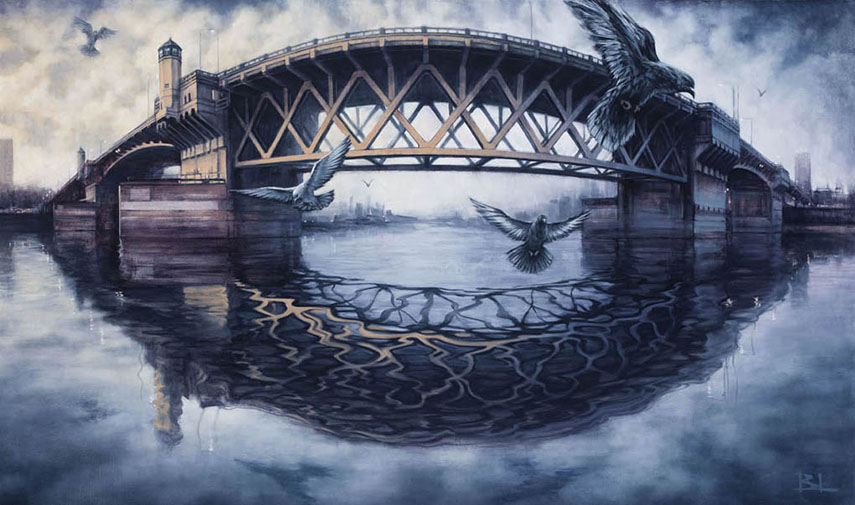 Straight Outta Portland
Many of the artists on view are familiar within the Oregon art scene, but also beyond, as they've put their works on display as part of many other group shows in the versatile the Pacific Northwest. For the STRAIGHT OUTTA PORTLAND exhibition, they each reflect on the unique artistic vibe present in their city, and the way it inspires creativity in its own "special brand of weirdness". As the active members of such community, these art-makers will present some of the finest examples of works conceived for this place, while being inspired by it at the very same time; as results of a carefree spirit of exploration, born in an eclectic, exciting urban atmosphere.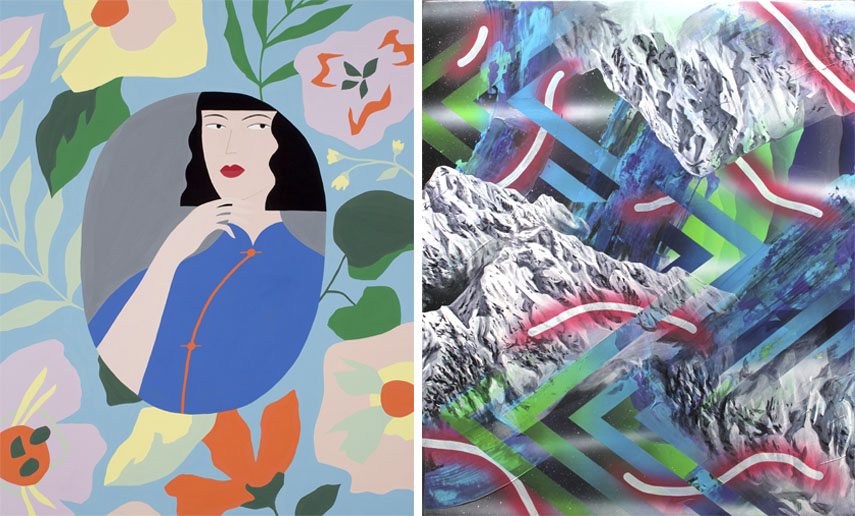 A Purity of Unfettered Expression
Through a variety of media, going from painting and sculpture to drawing and photography, Stephanie Chefas Projects focuses on seventeen artists and just as many different styles and approaches. Among the names, we see those of Blaine Fontana and Souther Salazar, where the former combines religious symbols with current social dynamics, and the latter goes to create his own whimsical universe, filled with characters and evoking children's illustrations and colouring books. Ryan Bubnis engages in creating a sort of abstract collages, which employ patters, bold colors and geometric forms, and Stephanie Buer draws impeccable urban landscapes with admirable precision and realism. You might recognise masked protagonists in the photographs of Mako Miyamoto, often in quite violent situations, or perhaps you're more into poetic, almost dystopian sceneries by Brin Levinson. But that's not all, as the visitors will also be able to view works by Zach Erickson, Adam Friedman, Peter Gronquist, Yellena James, Susannah Kelly, Jen Lobo, Jeremy Nichols, Jeff P., Neil M. Perry, David Rice and Ayumi Takahasi.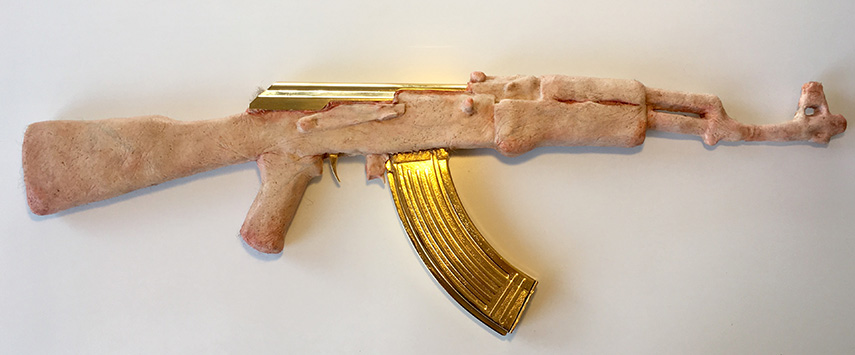 Group Exhibition at Stephanie Chefas Projects
Committed to fresh and cutting-edge art, Stephanie Chefas Projects promises shows on a monthly basis which will highlight the talent of both emerging and established artists, from Portland and beyond. STRAIGHT OUTTA PORTLAND, the group exhibition of works by 17 local artists, will be on view at Stephanie Chefas Projects in Portland, OR, USA, from February 5th through 29th, 2016. The opening reception is scheduled for February 5th from 6pm to 9pm.
Featured images in slider: Mako Miyamoto – Slash and Burn; Ryan Bubnis – We Stared At It For a Moment Wondering What It Was; Stephanie Buer – Kwame Did It. All images courtesy of Stephanie Chefas Projects.
Follow These Galleries
Portland, United States

Jersey City, United States