Spruth Magers London Presents a Survey of the Sterling Ruby Garment and Textile Works in Work Wear Exhibition
Los Angeles-based artist Sterling Ruby works in a variety of media, and he is also known for an unusual approach to sculpture. He seems to embrace art as an all-encompassing discipline, and to disregard any restrictions and regulations, and thus he gets in touch with professionals who work in other fields, such as designers – Raf Simons, in particular. Back in 2007, Ruby designed the interior of his first store in Tokyo, using bleached splattered denim sheets, which covered the walls of the shop. After that, Simons and Ruby started collaborating, and made a collection for Fall/Winter 2014.
The upcoming exhibition, named WORK WEAR, reflects on this collaboration to some extent, however only in terms of explaining one of the aspects which regard the artist's attitude towards clothing. The artist has been making textile products since 2008, mostly out of the left over scarps from his soft sculptures and quilts.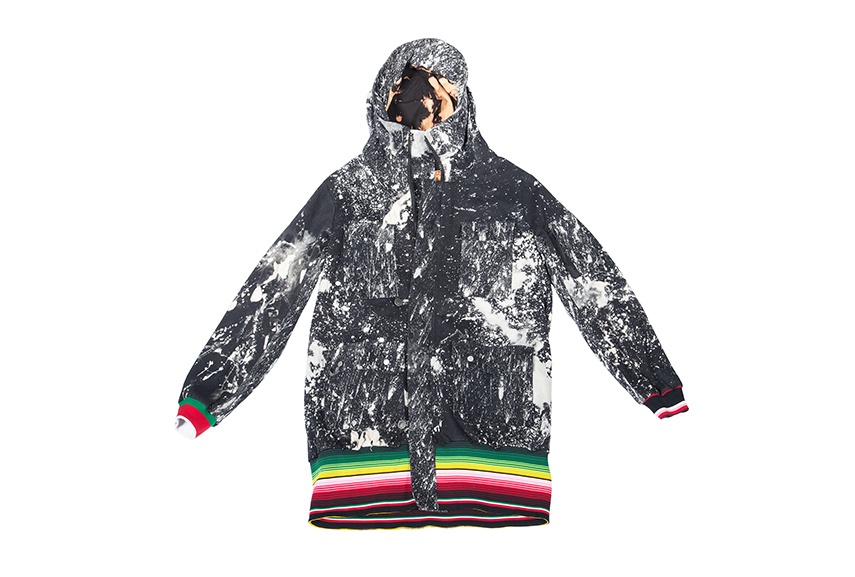 Studio Camouflage
One of the first work wears designed by Ruby was a button-down shirt and a pair of jeans, made to be worn in the studio. This uniform quickly became something referred to as a studio camouflage, and it also became an integral part of each project, since almost every textile project made in his studio ended up with making a new set of garments. The garments are treated with the same scrutiny as the sculptures and other artworks and are therefore accordingly considered autonomous pieces of art themselves. Some of the textiles were made and hand-dyed in the yard of Ruby's studio, and some were treated by enzymes, using technologies recommended by Los Angeles's garment production industry.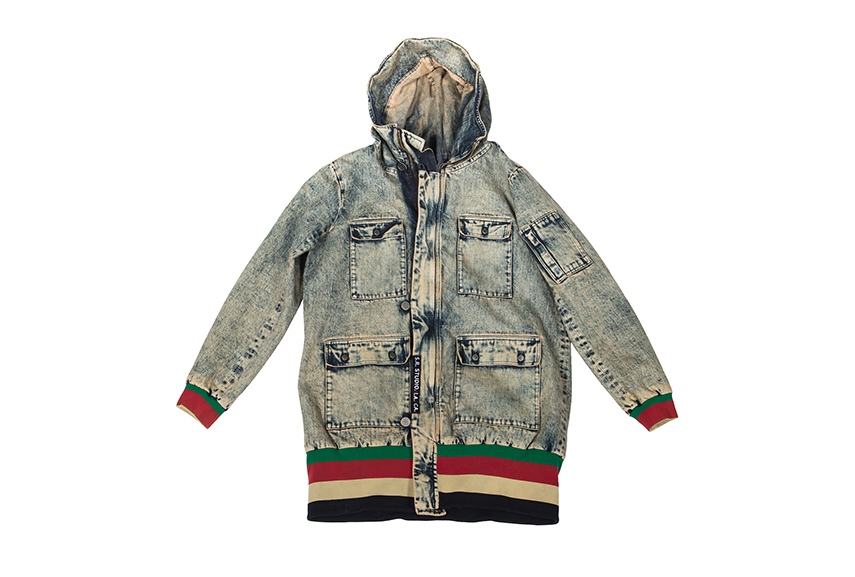 New Life of Sculptures
All of the featured garments are, therefore, made from fragments, of fabrics previously used to create the artist's works. Through this unique type of recycling, the life of an artwork comes full circle. Although the exhibits have independence of their own, they are actually new beginnings, embodiment of their sculptural ancestors. Sculptures become pieces of clothes. The outcome of Ruby's creative wandering touches upon the subject of utility and usefulness in art, which directly connects the artist to the Bauhaus way of thinking that puts emphasis on craft and design.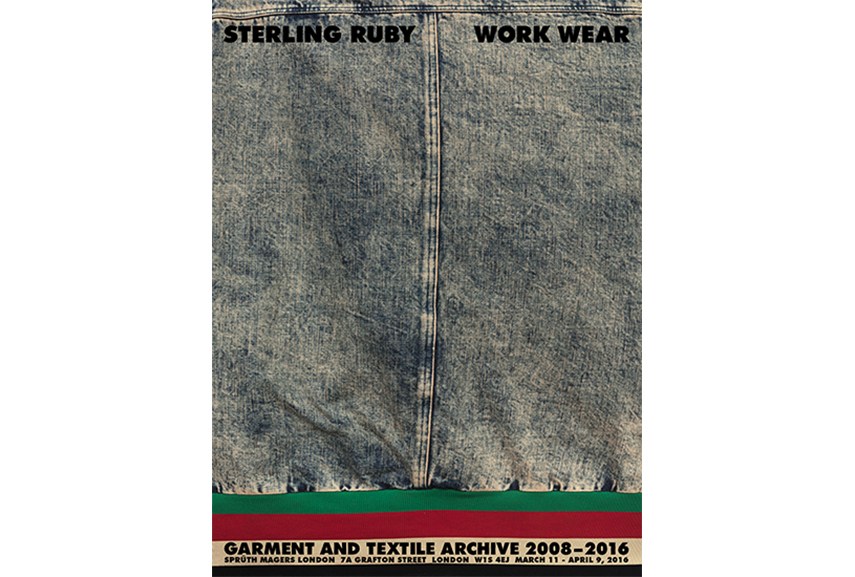 Sterling Ruby's Exhibition is More than Meets the Eye
The artist's interest in garments and uniforms is perhaps rooted in his childhood. When he was 12, his mother gave him a sewing machine, which opened new doors for Ruby's inventiveness and imagination. As a teenager, he used to combine various pieces of clothes together, and to make patchwork-like entities, which actually had no purpose whatsoever, but were related to the post-punk movement. It may be that these garment manipulations influenced his inclusive approach to art, and induced the idea of making jackets, ponchos, bags, shirts or pants out of remnants.
So, if you have a chance to see the exhibition, have in mind that these garments are more than just nicely designed fashion items. WORK WEAR will be on view from March 11th through April 9th 2016, at Sprüth Magers in London. The opening reception is scheduled for March 10th from 6 to 8 PM.
Featured image: Sterling Ruby, 103 SWEATSHIRT (#4653.0001), 2013. Bleached jersey fleece and ribbing. All images courtesy of the artist and Sprüth Magers.