World-Renowned Photographer Steve McCurry Captures the Fascinating Culture of Buddhism
A solo exhibition by Steve McCurry, one of the world's most famous photographers, titled Steve McCurry. Buddhism – Photography 1985 to 2013, will be held at the Völklinger Hütte World Heritage Site in Germany. The exhibition will show the moments the artist caught on his numerous visits to various countries in Asia while interacting with a different culture and the enchantment had left upon him.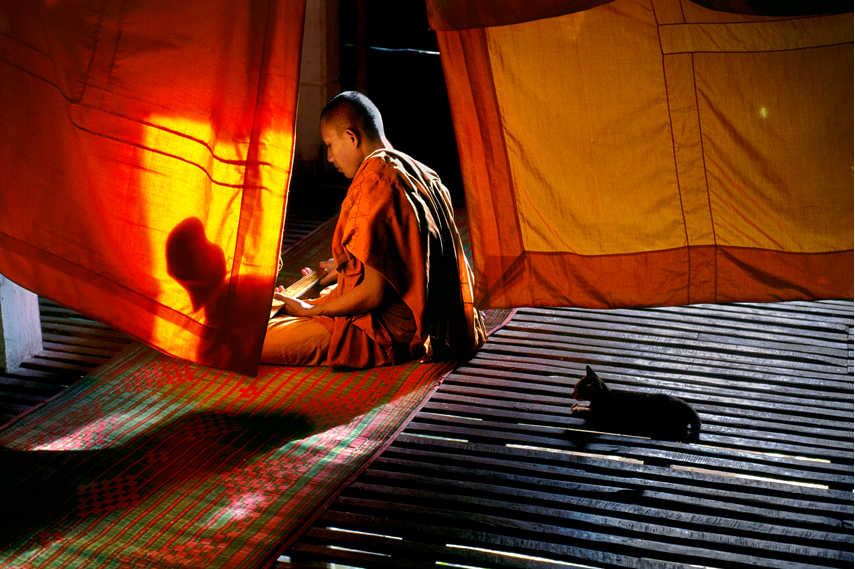 Unique Perspective
Steve McCurry portrayed parts of the world that at times seemed distant and unreachable, strong emotions have been always present throughout his work. His artworks have many times been on the cover of different magazines and he received many awards for his outstanding. His memorable works are recognized by portraits of ordinary people and the use of strong colors, which he combines in a perfectly captured stillness of his subjects. No matter how silent his photographs may seem, there is always a constant firm change happening around the subjects at hand. At first glance the colors may seem plain, but the more the viewer looks at his photographs the more one realizes the simple contrast that drastically changes in front of the eyes that was made between the subject and the surrounding.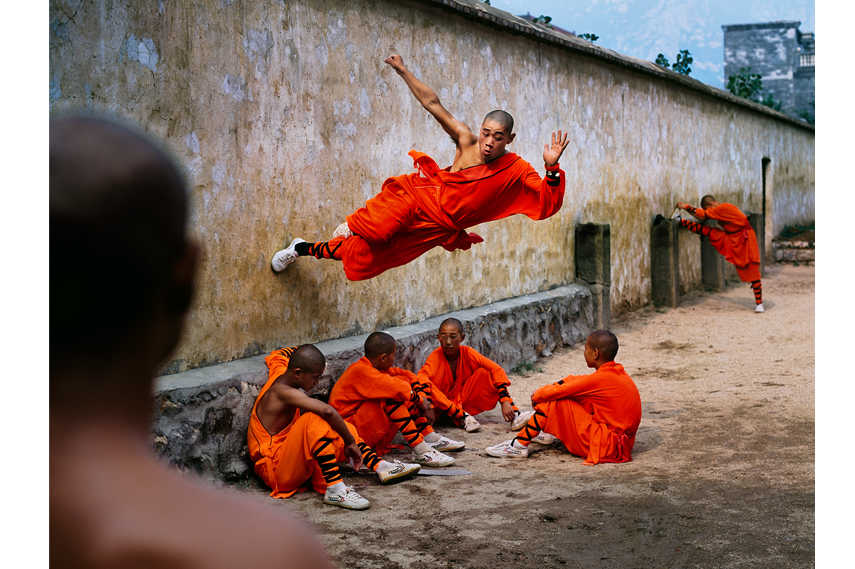 The Connecting Bridge
Decades ago, Steve McCurry realized his fascination with Asia and the culture of Buddhism. After visiting Tibet, he published a book The Path to Buddha, which shows the impact that Buddhism has on that country and its spirituality. Over the years, he had visited many countries and the attraction towards Buddhism only grew stronger. In the exhibition Steve McCurry. Buddhism – Photography 1985 to 2013, the artist shows ordinary customs and monks in their devotion to reach higher lengths of potential in Buddhism. Having witnessed many traditions over the years, Steve McCurry became a great patron of this world. Seeing how the Eastern world functions, he started implementing the ideas of harmony to the Western world with his work.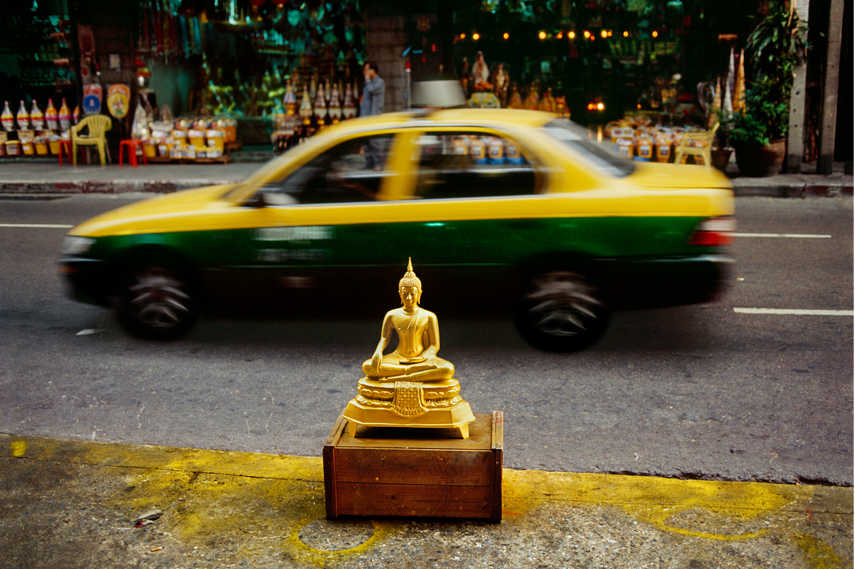 Steve McCurry Exhibition at Völklinger Hütte World Heritage Site in Germany
An artist that is known and famous for his work shows a fascination for a different world. Steve McCurry exhibition at Völklinger Hütte World Heritage Site in Germany will be held from May 1st until November 6th, 2016. It will be a chance to gaze into the world with different values, and the works of a man that created a bridge that connects two worlds apart. Peek through this window into a different culture and enjoy the fascinating world of the Buddhist monks.
Featured image: Steve McCurry – Shaolin Monks Training, Zhengzhou, China, 2004. All images are courtesy of the artist and Völklinger Hütte World Heritage Site.