Steve Turner Showing: Michael Staniak and Joaquín Boz
Two profoundly talented artists are ready to take over the space of Steve Turner Gallery in LA with their unusual sculptures, drawings and paintings. One is Michael Staniak, an Australian artist who works closely with both old-day values and the digital age, and the other is Joaquín Boz, coming from Argentina for the first ever US show of his abstract, intriguing works of art.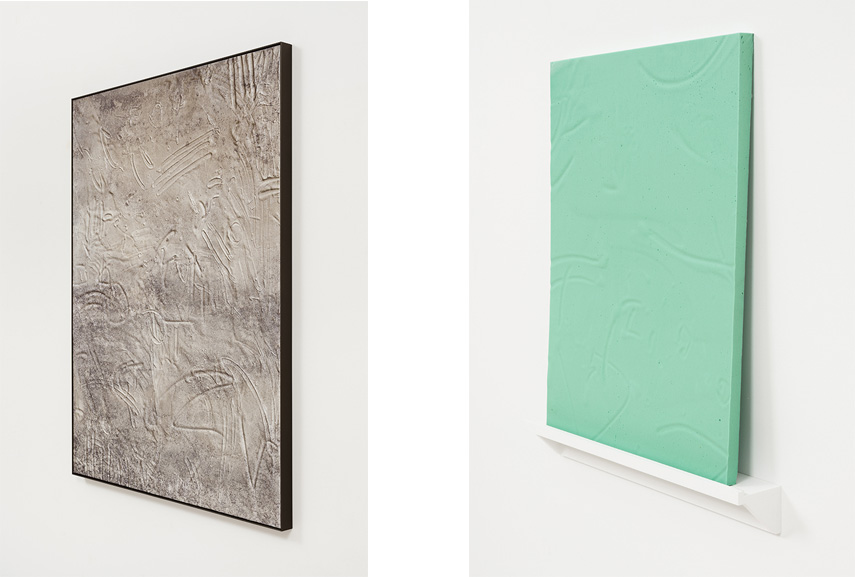 Michael Staniak – Solid State
Known for his paintings and sculptures inspired by modern-day technology, Michael Staniak will present a new body of work made using digital processes and traditional ways of making. For his second exhibition at the gallery, titled Solid State, the artist is bringing hand-drawn gestural marks cast in plaster with Internet-sourced, digitally created backgrounds of stone. Similarly, Michael Staniak's sculptures are created from the known technique of bronze casting, which then undergo 3D scanning, digital UV pigmentation and different machine routing procedures. Resulting in a perfect blend of past and present, old and new, accustomed and experimental, Michael Staniak's artworks explore the aesthetics of the web and its influence on the world of art as we know it, in the era when the digital culture is taking over.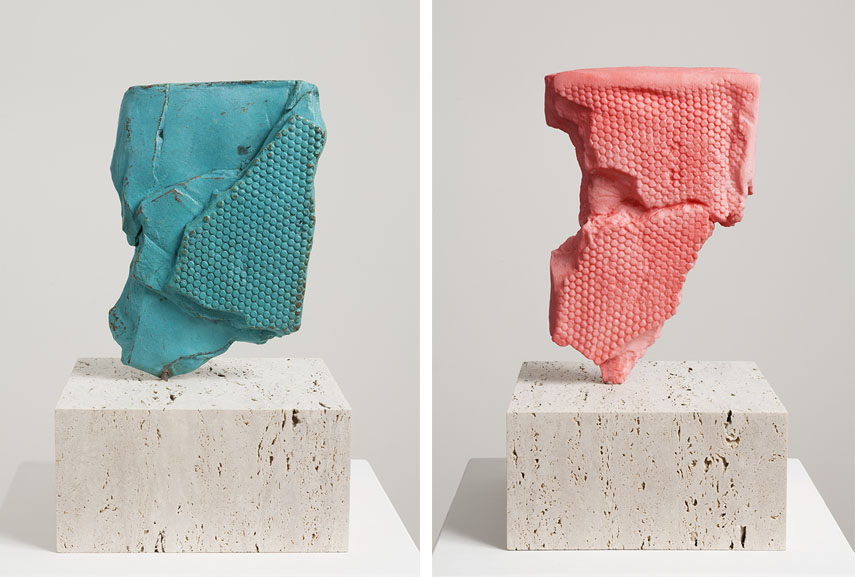 Joaquín Boz – Inscripción en la Tierra
In a unique and studied manner, Joaquín Boz's art is taking abstraction to the next level. His drawings and paintings, supported by paper instead of canvas and soaked into either oil or graphite, sway from two to three dimensions and from monumental large-scaled to textbook sized. In an act of performance and painting, the artist immerses the paper in oil and applies paint on it using different methods and tools, including his hands, creating a variety of textures, forms and colors. For the drawings, Joaquín Boz intervenes on a paper surface covered in graphite in its entirety, which could now be considered a sculpture, turned into an original monochromatic landscape. The artworks test the limits and uses of different materials, as well the boundaries of thoughts and the notions of gestures.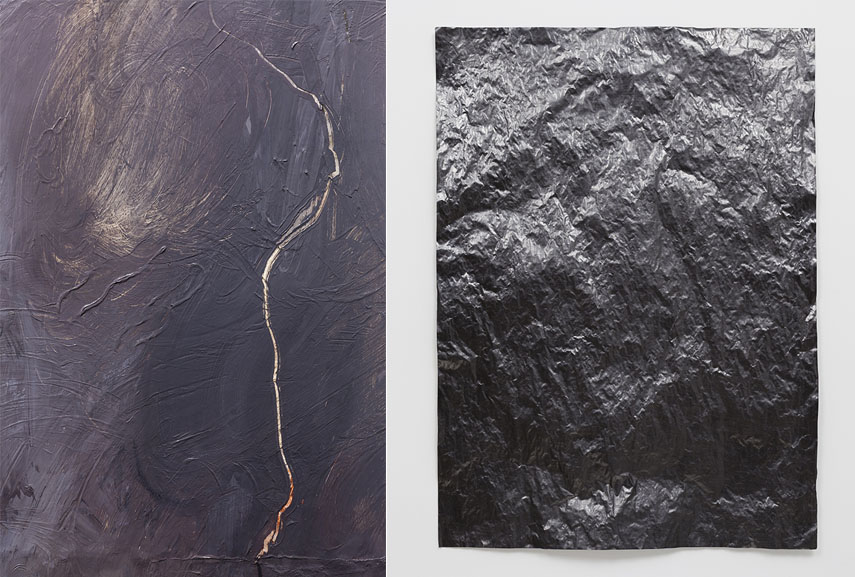 The Exhibitions at Steve Turner Gallery
Michael Staniak was born in Melbourne in 1982. He earned a BFA and an MFA from the Victorian College of the Arts, Melbourne as well as a BA from Middle Tennessee State University. He recently had a solo exhibition at the Contemporary Art Museum, St. Louis, which will also publish his monograph later this year. Joaquín Boz was born in 1987 in Buenos Aires and he studied at Universidad Torcuato Di Tella. This year, he was awarded the First Prize Salón Nacional de Rosario, Buenos Aires, and his works are already scheduled to be presented at the 2016 ARCO Madrid.
The exhibitions of works by Michael Staniak and Joaquín Boz will open on June 13th at Steve Turner Gallery in Los Angeles, USA. The opening reception is scheduled for the same day from 6pm to 8pm. The shows close on July 11th, 2015.
For more of this, sign up for My Widewalls!
Featured images: Michael Staniak – Solid State, Installation view, Steve Turner, June 2015 Joaquín Boz – Inscripción en la Tierra, Installation view, Steve Turner, June 2015 All images courtesy of Steve Turner Gallery